Roblox is a very popular online gaming platform that allows users to play online games and also create one to play with their friends. It was released back in 2006 by David Baszucki and Erik Cassel. This online gaming platform has tons of multiplayer games which you can play with your friends online. Moreover, you can also create a game and be anything that you can imagine. This means that there are infinite possibilities for creating a game and character. There are plenty of pre-created worlds that you can make your game based upon.
It is available across platforms like Microsoft Windows, Xbox One, Android, iOS, macOS, Fire OS, Classic Mac OS and it supports cross-platform play. However, lately, several users have been reporting a new error that restricts them to join any ongoing game. The error pops up with error code 282 and shows the message "Disconnected from the game, please reconnect (Error code:282)." In this post, we will show you how you can fix this error with some potential workarounds. So, with that being said, let us take a look at the article itself: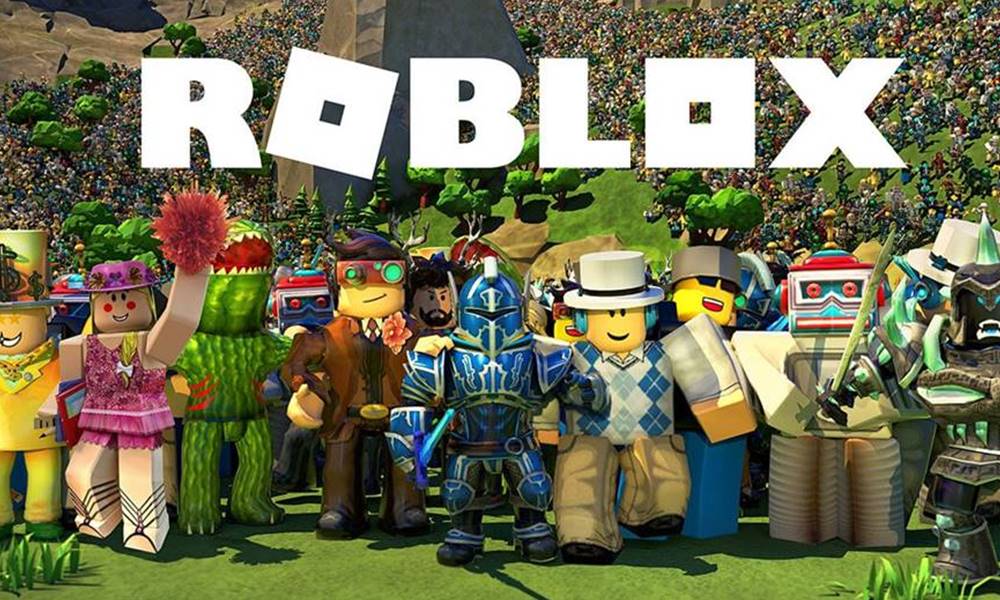 What is Roblox Error 282?
Well, before we head over to the solutions or potential workarounds that will fix this issue, it is better to understand the root cause of it. As per several sources, there can be many reasons why users are seeing this error 282 with Roblox.
Server Issue: One of the main culprits behind several in-game issues is a server error. If the Roblox server is having any issues then it could very well restrict you to join any ongoing game.
VPN Interference: If you are playing with Roblox modded builds or using a VPN, any interference with the server could definitely pop up this Roblox error code 282. You can try to fix it by removing the VPN installed on your PC.
Incompatibility Issue: On many occasions, the game might run into this error code 282 problem, if there is a compatibility issue with the local game installation and the game's server. To fix this, you can force the game to run into compatibility mode with Windows 7 and Windows 8.1.
Also Read: How to Fix Roblox Keeps Crashing | 2022 Update
Fix Roblox Error 282 Unable to Join any Game
Now, that you have some understanding of the root causes that can trigger error code 282 in the Roblox game, you can head over to the below-mentioned solutions and see if they help to fix the issue.
Check for server issues
Before you try any major workaround or give up on fixing the error code 282 on Roblox, it is advised that you should check whether the game server is experiencing any issues or not. You should start troubleshooting for server outage by heading over to DownDetector or IsTheServiceDown services that would help you to know if the server of Roblox is facing any issues lately. If the game's server is down, then there is nothing that you could do. All you can do is wait for the servers to get up and running and for that, you have to wait for the game developers to fix that.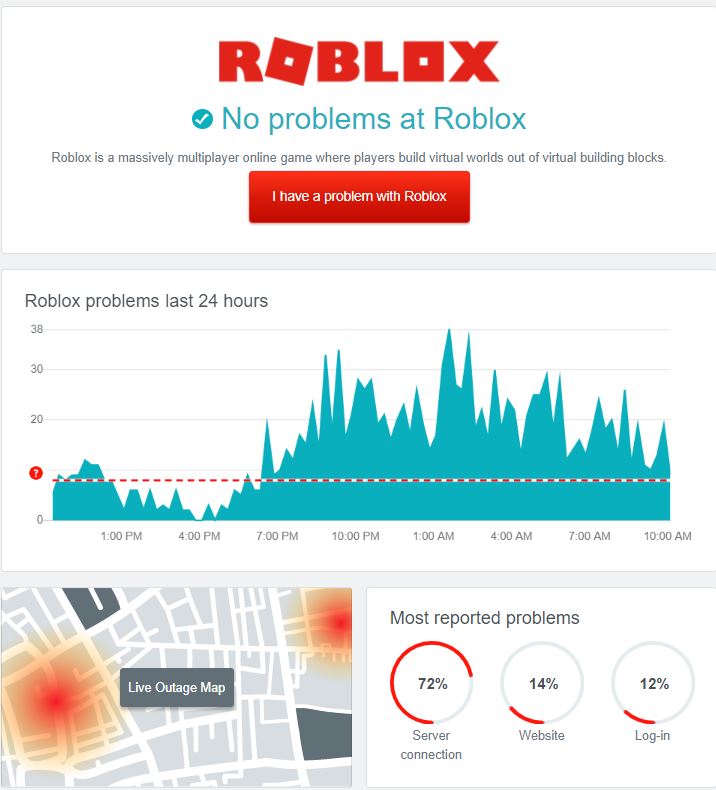 Disable VPN
If you are using any VPN to connect to a different server for easy playability of the game, then your VPN could very well be the reason for the error code 282 on Roblox. In such cases, you should test and try to fix this by uninstalling any VPN installed for playing games on your PC and see if that helps. Your VPN might be blocking the connection between your game and the game server. Follow the steps below to remove VPN:
Open the control panel and hit the Program and Feature options.
Scroll down through the list of installed programs and search for the VPN on your PC.
Locate the VPN and uninstall it from your PC.
If you still end up encountering error code 282 in Roblox then you should head over to the next method.
Also Read: How to Fix Roblox Error Code 769
Run in compatibility mode
If you are running Roblox in Windows 10 and are seeing issues running Roblox in it, then you are having compatibility issues. And for this, you can try to fix this error with Roblox by running the game on compatibility mode. You can run any program in compatibility mode by following the below-mentioned methods:
Open the file directory where you have installed Roblox.
Right-click on the Roblox.exe file and choose Properties.
In the Properties menu, select the Compatibility tab from the horizontal menu.

Check the box associated with Run this program in compatibility mode for, and select Windows 8.1 or Windows 7 (if available).
Click Apply to save the changes and run the Roblox game and see if the problem vanishes or not.
Flushing the bad DNS cache
Several users have reported that due to a bad DNS cache, they are facing this error code 282 with Roblox that is restricting them to connect to join any ongoing game. If you are also struggling with the same, then you can follow the below methods to flush the bad DNS cache:
Press the Win + R key and open the Run dialog box.
Type in cmd.

To flush the bad DNS cache, you need to type in cmd:

ipconfig/flushdns

This will remove any of the information related to your DNS cache. Basically, it helps you to assign new DNS information to your router.
Open Roblox and see if the error is rectified or not.
Reinstall Roblox
If none of the above-mentioned methods did the job for you, then as a last resort, you can do is to uninstall the Roblox app from your PC and reinstall it. This will remove all the corrupted files and temporary files that may be causing issues with the game and showing up the error code 282. Reinstalling the game will also fix all the issues related to the game and it will help you fix the error as well.
Wrap Up!
So, that's it from my side in this post. I hope this guide helped you with some of the best potential workarounds that you can make use of to fix the error code 282 on Roblox. Let us know which of the methods worked for you in fixing the issue. In the meantime, if you liked this content and want to read more content, for more such awesome coverage, you can head over to our check out our Windows Guides, Gaming Guides, Social Media Guides, iPhone, and Android Guides to read more. Make sure to subscribe to our YouTube Channel for awesome videos related to Android, iOS, and Gaming. So, until the next post…Cheers!