Confused between what latest messaging and video conferencing app to choose to complete your day to day digital tasks? Slack vs Discord are two main rivals when it comes to such iterative message and video communication apps for both professional and casual use. Where Discord is more popular among games, Slack is more of a corporate-oriented platform. So which one of them is best suited for you? Let's find out.
Slack and Discord are well-known chat apps specially built for team communication. Both are popular for their flexibility, high-quality features, and user-friendly service. To keep things simple, both Slack and Discord are very much similar except for a few differences. They feature organized channels for holding huge team conversations and are used for business and several other purposes.
For normal usage, you can go with the freemium version of anyone between them. However, if you are looking for work-related use, you might want to go for the best pick. So, in this article, we will focus on the major similarities and differences between the two of them. Plus, we will also discuss the best fit for your purpose.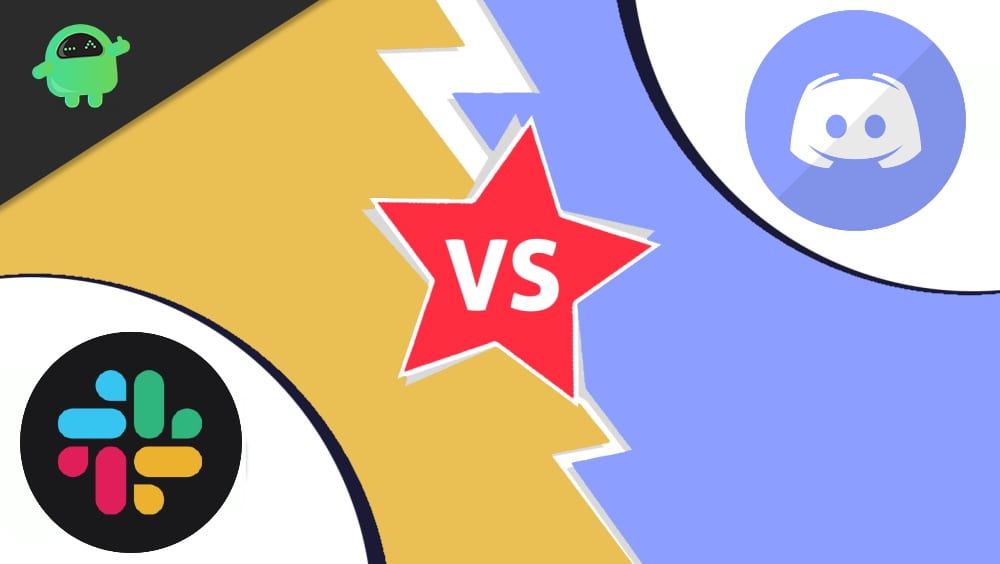 Slack vs Discord: Which One Is Better?
Slack and Discord are both team chat apps with support for various extra features. Although both these apps are quite alike, yet there are many differences that make them distinct from each other. While Slack is more focused on the business sector, it won't be false to consider Discord as the gamer's hub. Here are some of the major differences between the services:
Also Read: 10 Best Discord Bots to Improve Your Discord Server
User Interface
Discord has a pretty user-friendly interface with all the essential components set up in a well-organized manner. The interface is very much the same as that of Slack. However, Slack becomes slightly handier as everything is located at the perfect spot. It becomes comparatively easier, even for beginners.
On Discord, you can see all your contacts on the left of your screen, while your conversations are displayed on the right. The same goes for Slack as well, but it showcases all your DM's, channels, and other apps on the right to make things easily accessible. Besides, both platforms support customization. Discord supports both a light theme and a dark theme. On the other hand, Slack limits its customization to the sidebar only. However, if you are familiar with CSS, Slack allows you to customize its entire scheme the way you wish.
File Search
Slack features a decent 'File Search' system, which lets you easily look for the files you want. You can search for the files shared in a certain channel or search for the ones within a document. So, even if you forget the name of a file, it should not be too much hectic.
On the other side, Discord seems to be a little disappointing. It doesn't feature much reliable 'File Search' system. Sometimes it doesn't work, even after entering the proper file name in the search area. So, considering the 'File Search' system particularly, Slack seems to be the absolute winner without any doubt.
Voice/ Video Calling and Messaging
The messaging feature on both these platforms seems perfectly fine. However, both Slack and Discord are missing the voice messaging feature. Although it kind of becomes possible with Slack only if you wish to use an external integration. Besides, Slack offers 10,000 messages with its free plan, whereas Discord extends this limit to unlimited.
Considering video calls, both the applications do a satisfactory job. The video quality is not exactly perfect, but you can still consider it to be just fine. While Slack allows only 2 people in a video call, you can extend this number up to 15 by upgrading to one of their paid plans. Discord, on the other hand, allows a maximum of 9 people in video calling with its freemium plan, which is significantly better than that of Slack.
Apart from these, Discord's most highlighted feature is its Voice calls. It features unique voice channels where you can simply dive in and start a conversation instantly. This feature is mostly loved by gamers, as it allows them to join their friends while gaming without much of a hassle. Another noteworthy feature of Discord is, it allows up to 5000 members in a voice conversation at once.
File Sharing
As per the file sharing, Discord sets a maximum limit of 8MB with its free version, and you can upgrade it to a total of 50MB with its Nitro plan. On the other hand, Slack offers a maximum file upload limit of up to 1GB, which seems quite interesting. However, one of its cons is that it offers a total of 5GB limit with its freemium version and 10GB with its paid version. Hence, you cannot share too many files at once as it will eat up your upload limit.
Integrations
Talking about their integration with third-party apps, Slack, fortunately, comes out to be a real gem. It can be integrated with more than 800 different apps. More interestingly, as it mainly focuses on the business sector, you can integrate it with powerful apps meant for office work and more. Conversely, Discord integrates mostly with social media applications and games.
Pricing
This is surely a notable point, especially if you have higher expectations from these services. Discord basically comes with a free version and a paid version, the Nitro Plan worth $4.99 per user per month. Contrarily, Slack comes in a freemium version, a Standard plan worth $6.67 per user per month, and a Plus Plan worth $12.50 per user per month.
Slack Detailed Pricing Discord Detailed Pricing
Which one is better?
Before deciding the real winner of Slack vs Discord race, users must understand that even if both the platforms are meant for a similar task, they do have a huge difference. Both Slack and Discord have a different set of the target audience. While Slack is mostly used for the business uses, Discord, on the other hand, has transformed itself into a dedicated platform for gamers.
Their primary job is to hold effortless team communication. However, looking at some of their features and basically the integrations, we can include that for normal team conversations and especially for gamers, there is no better place than Discord. It offers almost everything for absolutely free. Plus, it is highly customizable and is a fun way to grow your network and kill some quality time. But Slack slightly comes into the professional category. If you are serious about your work-related stuff or business and want a dedicated environment for holding huge team chats with your employees, Slack is the best option you should go after.
Conclusion
Finally, that was a fair comparison between Slack vs Discord based on both the platforms' major components. Both come with great capabilities and have a different purpose and target audience. In a nutshell, Discord is best for gamers or for random gathering purposes while Slack is an idle team communication app for business and other official meet-ups. Let us know your view on both the platforms and which one is your favourite?