Discord was used as a voice chatting service. However, people are using discord as a new means to talk to new people. If you are using Discord for the same reason, it is probable that you are in many groups. Some groups have rules which you have to follow if you didn't follow the rules you will get banned from the community. Also, if you are spreading negativity, you will be removed soon from most of the groups. This article will tell you how to get unban in discord, whether you are using an Android, PC, or iPhone.
Launched in 2015, Discord gained quick popularity among gamers' communities. Discord is a secure platform for communication. It is a total freeware VoIP application and digital distribution software available on Android, iPhone, Linux, Mac, Windows, etc. Even more, you can send text, images, video, and audio to communicate in Discord Channels. The discord channels are also referred to as communities. Various channels have an individual administrator who can create rules for the community.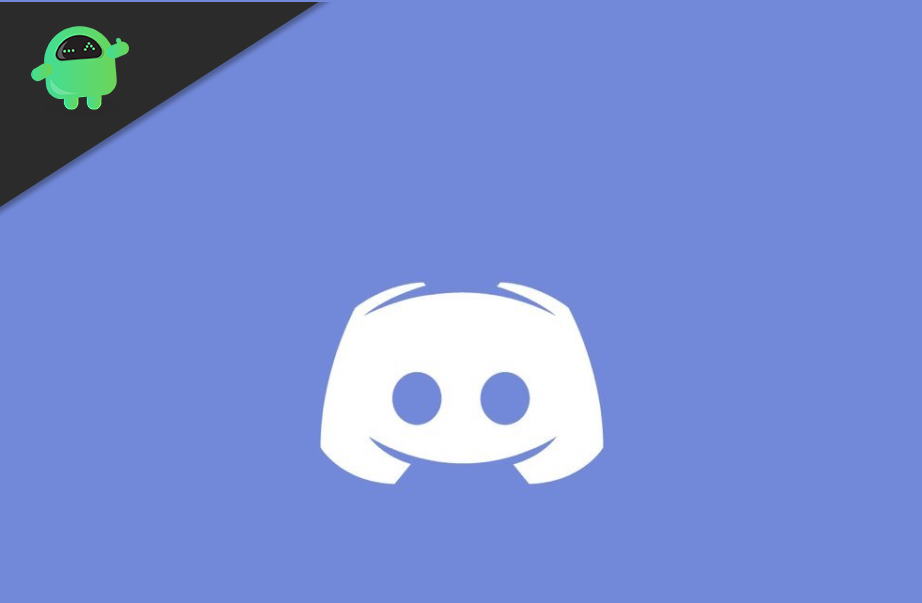 Why does Discord Ban you?
There are several ways for which you can get banned from Discord, mostly if your behavior is harmful and negative. People who create spams messages and accounts get blocked by the administrator or Discord. Violating media copy-right content sharing is also a way to get a ban. Post related to hatred, self-harming, suicide, or blackmailing will also get you to ban. Similarly, there are many rules like this, which also include the sharing of pornographic content.
There are two types of ban in Discord, Server ban, and system-wide ban. When you get a ban from the group administrator for inappropriate behavior or action, it is a server ban. The administrator can block you from accessing the server. However, you can visit other servers. When you violate discord policies, you get a system-wide ban, which means now you can't access anything in discord, not even your account. Any sort of illegal activity is banned on discord.
How to Get Unban in discord in 2021
When you are banned from Discord, you can't access discord again because Discord knows your IP address, and it simply blocks your IP to access Discord services. The most effective way to get in Discord is to use a VPN, then create a new discord account. However, if you are banned from a particular community, then there is nothing much you can do. You can create a new account to access the same group. If you are an administrator of a group and you want to unban someone. Then there are just a few steps that you can follow to unban someone.
Step 1) Sign-nin to your account and go to the channel from where you want to unban someone.
Step 2) Click on the down-arrow, where the server name is on the top left corner. It will be the same for PC, Android, and iPhone.
Step 3) Select server settings>Bans, select the person whom you want to urban, and click on Revoke Ban.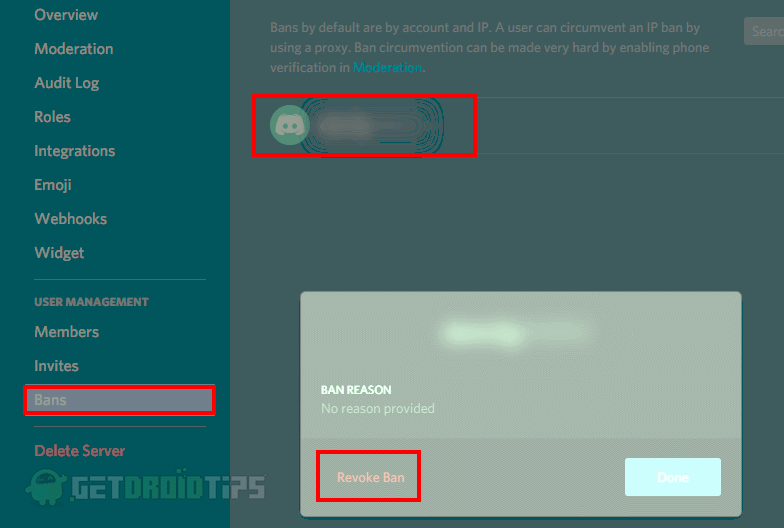 Getting in touch with the administrator and to convince unban you is not easy. Therefore, if you want to bypass the Server ban and System-wide ban on Discord.
On Pc, you would have to delete the Discord folder from %appdata% location. After that, you can use any VPN to hide your IP. It goes the same for Android and iPhone. You don't have to delete anything just reinstall discord. Install a VPN, connect to it. You can use any VPN like NordVPN, ExpressVPN, PureVPN, or OpenVPN, etc.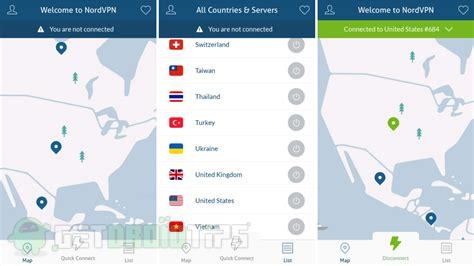 To hide your IP address, open the VPN service, connect to the server. Then just launch the Discord app on your PC, Android, or iPhone and create a new account by click on create a new account.
Give the necessary details, make sure you don't give your previous details, and you are ready to go. Now you can access all the groups even if they have banned your IP.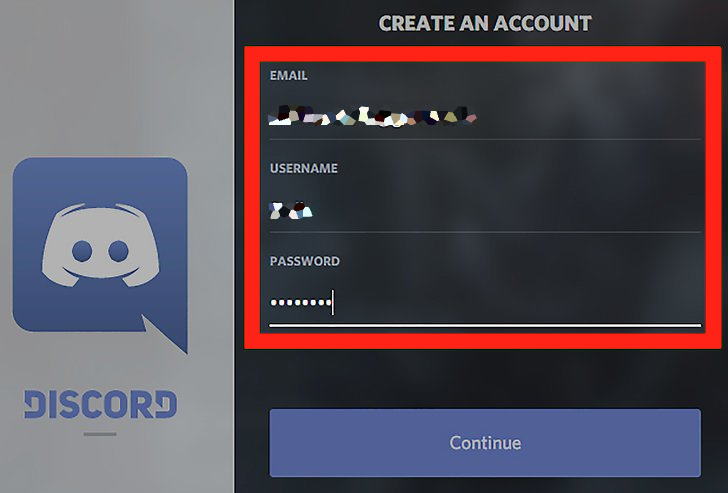 You have to use the VPN every time while using Discord. Otherwise, if discord founds your IP accessing Discord Services, it will ban you again.
Conclusion
If you are a server administrator, then you can easily unban someone, just by Discord Settings. You will have to go to the Bans section, click on the person profile and Revoke Ban. However, if you got a system-wide ban or server ban, then the possible thing you can do is to change or hide your IP address using a VPN. Then create a new account on Discord to access all the content from any group.