Like the beta versions of most other games that are made available before the official release date, Riot Games' Valorant has been afflicted with quite a few technical issues and bugs. We have been working to provide fixes of as many of these problems as possible. One of the more recent glitches being faced by players is the "Error Code 12". This problem has been encountered very commonly in Valorant's closed beta, and is one of the most popularly asked questions by gamers. We've got a guide right here to help you fix the infamous "Error Code 12" in Valorant.
Talking about Valorant, it is one of the most anticipated games developed by Riot Games after League of Legends. You play in the role of a tactical first-person shooter. Moreover, you get ten characters in the game to choose from, and you can play in the open world freely killing enemies. There are many features in the game that are literally new to a shooter game. And this makes it one of the most favorite choice of all the users looking around a shooter title. The most interesting thing is the game will be free to download when it is available everywhere. So now, without taking any more time, let's get started with the guide.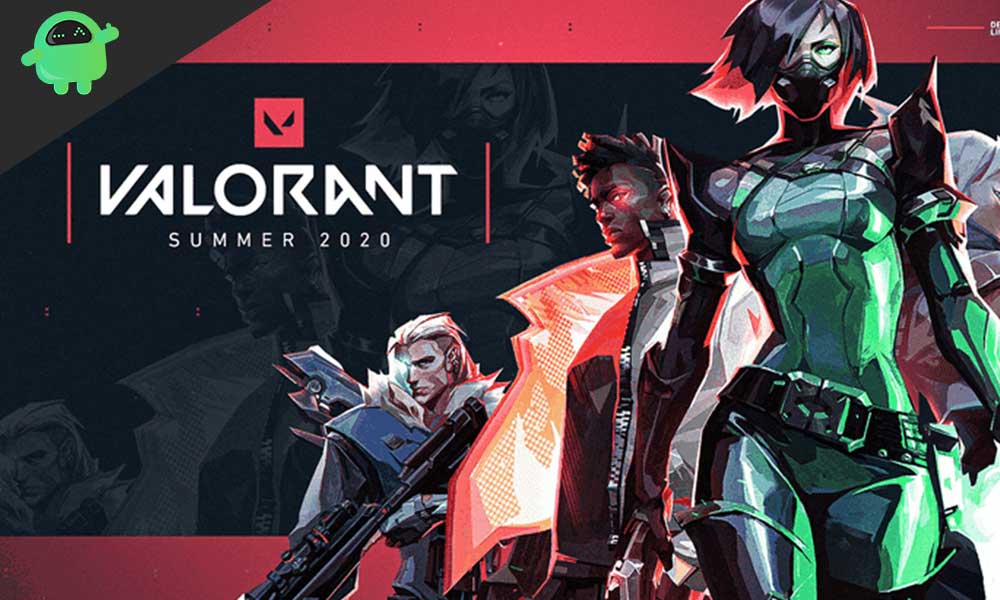 What is Error Code 12?
Valorant's Error Code 12, like a number of other technical issues, is associated with the Riot client. The issue is neither a critical bug nor an error itself. If you succeeded in obtaining a key to the beta version, you willl have access to the game. And most likely, you have come across this problem. Several beta testers have faced the Error Code 12 every time they tried to play the game. A number of people have tried uninstalling and reinstalling the game, but this did not fix the issue. So today we have a couple of tried and tested solution that has worked with our Valorant.
How to Fix the Error Code 12 in Valorant?
Now we arrive at the million-dollar question. In fact, there are two techniques you can use to fix the error code 12. We will discuss them in detail below. Moreover, we urge the users to follow each step properly and not to do anything extra, and that can make things worst.
Fix 1: Restart Riot Client
Error Code 12 in Valorant can be fixed by restarting the Riot Client. This is by far the easiest method we have come across, and it did fix the problem. Follow the steps below to restart your Riot Client.
Try rebooting your Riot Client opening the Task Manager.
Click on Ctrl+Shift+Esc together. And closing the Riot Games Launcher program.
After this, you can reboot it and then relaunch Valorant.
Following this will fix your error code 12 issue in Valorant. By the way, if this did not solve your issue. You can try out the next working fix.
Fix 2: Do a Clean Boot
An alternative method is to do a clean boot of your PC. You can do this in Windows 8, 8.1, or 10. Just follow the simple steps below, and you are ready to play Valorant like before.
Press the Windows and R keys together.
After this, type msconfig into the text bar that appears.
Now, in the Services tab, check the "Hide all Microsoft services" box to avoid disabling any vital program.
Then click the "Disable All" button.
After this, go to the Startup tab and select "Disable All" there as well.
Click on the "Apply" button followed by OK.
Then reboot your computer.
After Windows is up and running again, start Valorant. Now everything will be working fine, and you won't face the error code 12 now. In case these fixes fail to solve the issue, your best bet is to see more fixes here. After following the fixes in the link, your game will work fine.
This guide was to help the players of Valorant to fix the issue of Error Code 12 in the game. After following our guide, hopefully, they won't face this issue again. We hope you find this guide helpful in fixing the "Error Code 12" in Valorant. If you have any queries or feedback, feel free to comment down below with your Name and E-mail ID. Likewise, check out our iPhone Tips and Tricks, PC tips and tricks, and Android Tips and Tricks for more such tips and tricks. We recommend you to participate in the $150 giveaway contest by subscribing to our YouTube Channel.