Apex Legends is one of the unique battle-royale games out there where players have different abilities. It's been critically acclaimed by fans and critics alike. The game is still very popular, with millions playing the game actively. While the game is pretty well optimized, certain errors here and there are a part of every online game. And, Apex Legends is no exception to that.
Many users have been reporting the issue in which they get the "Connection to Server Timed Out" error. While some users report this issue while starting the game, some get it in the middle of the game while their game freezes. This issue gets pretty annoying, but there are a few easy fixes. Here is how to fix it:-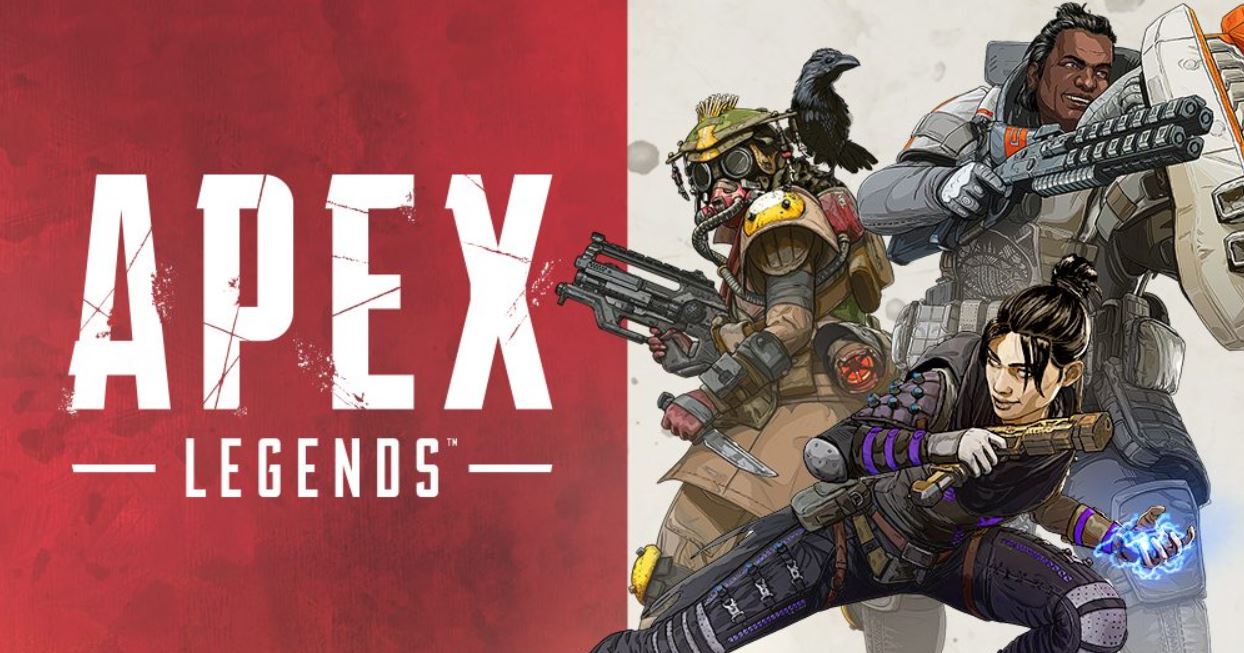 How to Fix Apex Legends Connection to Server Timed Out Error
Here are some of the fixes you can try to troubleshoot the Apex Legends Timed Out Error on your PC.
Solution 1:- Restart your PC & The Game
The reason why you get that issue is when the game is not able to communicate with the servers properly. The easiest fix for such a problem is restarting your PC and the game. It might sound pretty generic, but restarting your PC and the game has fixed the issue for many people. This forces the game to re-establish connection with the servers, which gets rid of the issue.
Also Read: Fix: Unable to Play Apex Legends on PS4/PS5 (lobby screen error)
Solution 2:- Check your Network Connection
If your Internet is not working properly, you might get an error while playing the game. Make sure your Internet is running properly before starting the game. You can check the same by following the given steps:-
Press Windows Key + R to open a Run dialog box
Type "ncpa.cpl" and press Enter
Your Network Adapter should be enabled, and it should show two blue-lit monitors there indicating you are connected
Once you are sure your network adapter is enabled, you need to check your Internet connection to see if everything is on track. For that, you need to ping to some IP address. Here is how to do it:-
Go to Search and type "cmd."
Right-click command prompt and run it as administrator
Type "ping 8.8.8.8."
Ideally, you should get a response like "Reply from 8.8.8.8: bytes=32 time=259ms TTL=57."
If you get some error like "Request Timed Out" you need to contact your ISP since your Internet is not working properly.
Also, make sure to check your Internet Speed on your PC
Solution 3:- Flush Your DNS
Flushing your DNS can fix a number of issues, and get rid of Apex Legends error is one of them. Here is how to flush your DNS:-
Go to Search and type "cmd."
Right-click command prompt and run it as administrator
Type " ipconfig /flushdns " and press Enter
Type "netsh int ip reset" and press Enter
Restart your PC
Fix #04 – Ensure Apex Legends Has Administrator Privileges
Like many other errors, this error can also throw up when the game doesn't have administrative privileges. To ensure the game is run as an administrator, follow the given steps:-
Right-click on the Origin Launcher and click on Properties
Click on Compatibility
Check "Run this program as an administrator."
Click Apply and then OK
Fix #05 – Restart Windows Audio Service
Many users have reported that the Windows Audio Service can cause conflicts with the game that can cause the game to throw up a number of errors. Here is how to restart it:-
Start Apex Legends.
Minimize the game, but don't close it, Win+R key in the desktop to open the Run dialog.
Type services.msc and hit Enter.
Find Windows Audio Endpoint Builder service right-click on it and select Stop.
Click Yes on the dialog box that appears.
Right-click the service again and press Start.
Fix #06 – Clear the Game Cache Folder
Finally, if none of the above solutions work, this should be the reason why your game is throwing up that error. You need to clear the game's cache to make sure things are in place. This can help you get rid of various other issues as well. Here is how to do it:-
Close the game and Origin.
Press Win+R and open the Run dialog.
Type "%ProgramData%/Origin" and hit Enter.
The file manager will open with a lot of folders. Delete everything except for LocalContent.
Go to Run again and this time type "%AppData%" and click OK.
The AppData/Roaming folder will open. Press backspace, and you will see the Local folder.
Open Local and delete the folder named Origin.
Restart your PC.
You can check our article on how to clear cache and delete game files on PlayStation 4, Xbox One, or PC
That's all you need to know about fixing the connection to server timed out error in Apex Legends. If you are facing some other issues in the game, do let us know, and we will be happy to help you out. On that note, also check out some iPhone Tips and Tricks, PC tips and tricks, and Android Tips and Tricks.