Discord is one of the most used apps when it comes to managing a group of people or for work from home. One of its unique features is screen sharing, where you can share your screen with your friends. However, some users have reported that the Screen share Audio is not working Discord application. There are various reasons behind Discord Screen share Audio not working issue, and there are plenty of ways to fix the issue too. Today in this post, we will help you to troubleshoot this error so you can enjoy Discord screen share services as they are intended to be.
Discoed is used worldwide for many purposes. From game community connecting and for work purposes. For all these to work properly, it is very important for Discord features to run correctly. If some of the Discord features won't run – for example, Discord Screen share audio not working problem, then it creates unnecessary hindrance in your workflow. So if you're facing such issues on your Discord, then you're not alone. We will help you to pinpoint and fix the issue as soon as possible.
Also Read: How to Fix If You Can't Hear Anyone on Discord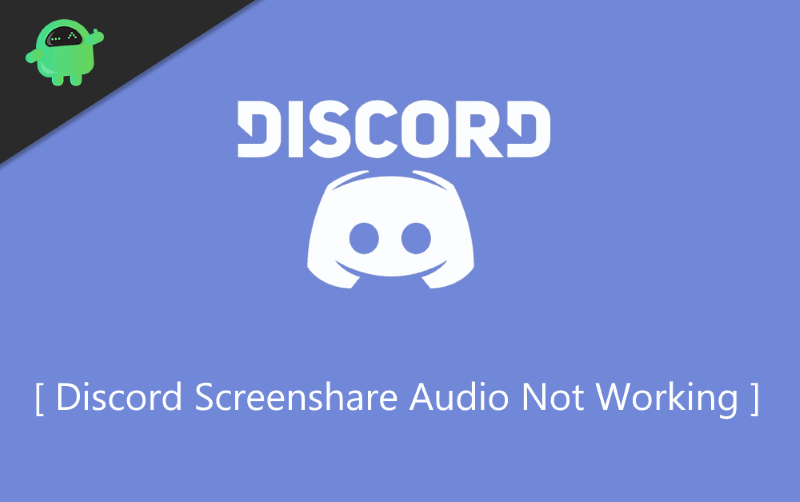 If you are familiar with Discord, then definitely you are aware of the Screen share feature. The screen sharing feature is used to chat with people who can view and interact with your screen. You can also conduct video calls while using the screen-sharing feature. It is the great but-in feature of Discord.
However, great this screen-sharing feature is, but it has some major issues, sometimes there are no sounds. The list below has mentioned some of the causes of this audio issue while screen-sharing.
Audio Feature Problem and Faulty Audio Drivers.
Administrative Access.
Inappropriate or boatload applications.
No route to transfer voice.
Stream incompatibility
Antivirus or Windows Defender problems.
Also Read: Discord Won't Open on Windows: How to Fix?
If you are having an audio issue in Discord, you might wanna fix it below here; there are few methods mentioned in which you can try to fix your audio not working in the Discord problem.
Method 1: Restart your PC and Update the Discord App.
If you see that your audio is not working in Discord, then the first thing you can do is to close the Discord app and Restart your device. The might just get fixed after you restart the device. However, you can update the app to make sure that the problem got fixed. Read the instructions mentioned below to know how to update Discord.
Step 1) Press the Win + R key on your keyboard and open the Run dialog box.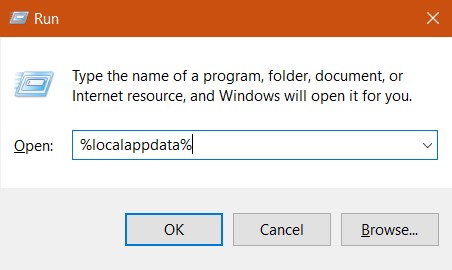 Step 2) Type %localappdata% in the Run dialog box and press enter.

Step 3) Navigate to the Discord folder, open it, and double-click on the Update.exe.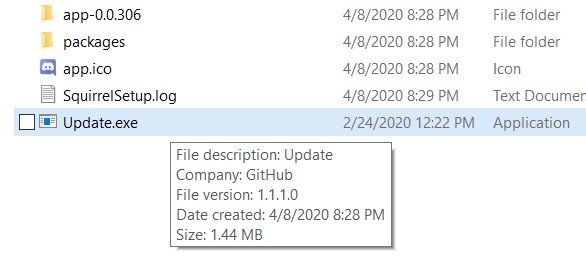 Now, wait for the update process to complete, and then you can run the Discord app.
Method 2: Granting Administrative Access
Sometimes the audio setting which you have saved is not actually saved in the settings menu. This is because you need administrative right to change such settings and configurations to fix Discord Screen share audio not working issue. So all you need to do is open the Discord app as administrative and change settings accordingly.
Step 1) Launch the File Explorer window and navigate to the installation location of Discord.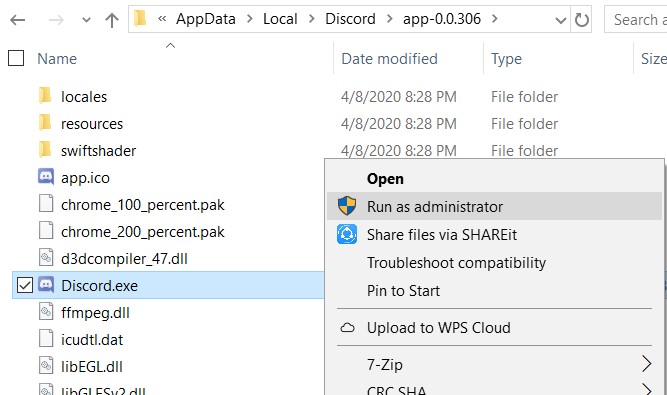 Step 2) Look for Discord.exe, right-click on it, and run as an administrator.
Step 3) Change the relevant settings and Press the OK button to save changes, and maybe your problem is solved.
Method 3: Avoid Full Window Screen

Using Discord and playing Video games in fullscreen causes conflicts with Discord permission. Minimize and play games if you are using Discord. This should resolve the problem.
Method 4: Adding Discord Activity
Discord can detect which activity you are currently doing and can act upon it.
Step 1) Launch the Discord app and go to Settings.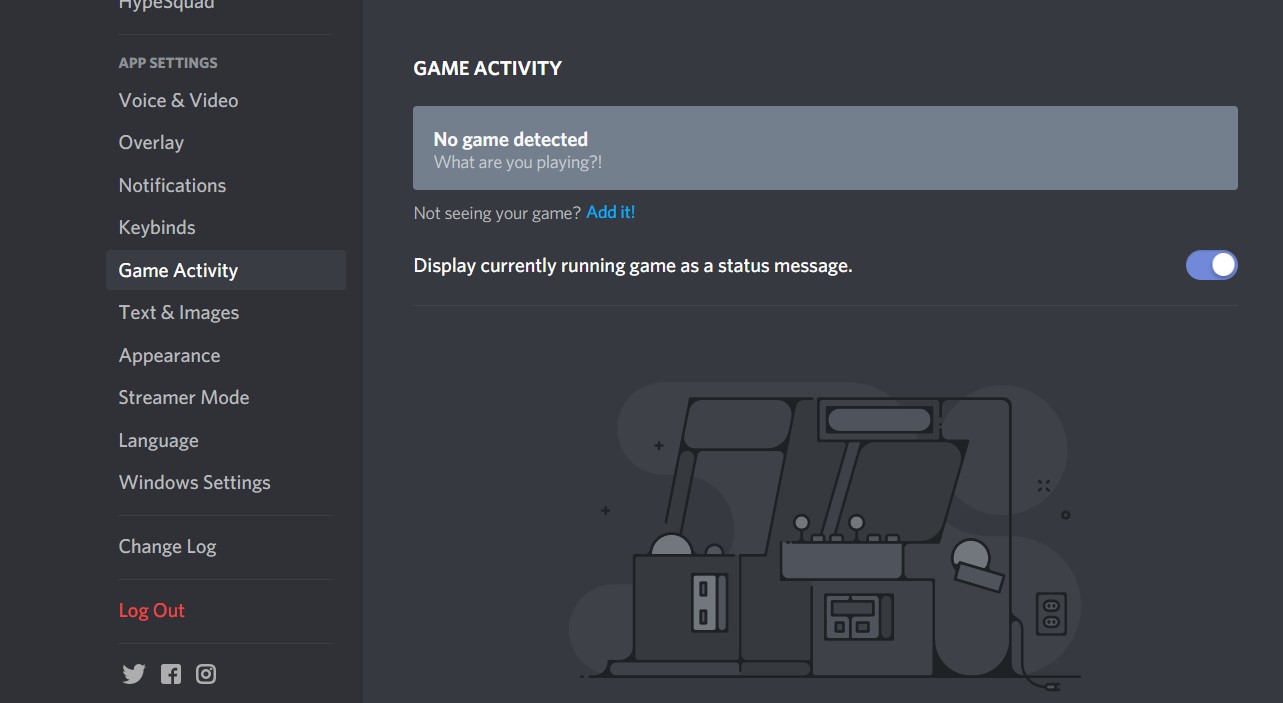 Step 2) Click on the Game Activity tab and add your current activity that you will be doing.
Note: The only browser that works on Discord while screen-sharing is Google Chrome. If you try Firefox or any other browser, it will not work. Also, I don't have any games added up so it is not visible here. After adding games, overlay tab will be visible.
Step 3) Make sure that you turn on the toggle button near the Overlay tab.
Well, this solution might sound crazy, but it works. There is a little bug in Discord, which makes this trick work! So all you have to do is go to the Game Activity settings and click on Add it button. A new share window will popup, add one to the list, and click the "add it" button. And voila! The sound issue must be gone by now!
Method 5: Updating the Audio Drivers
Maybe the reason why Discord Screen share Audio is not working is because of faulty or outdated audio drivers. So make sure you have the latest version of audio drivers installed on your PC.
Step 1) Open the Run Dialog box and type devmgmt.msc , press Enter, and open the audio configuration window.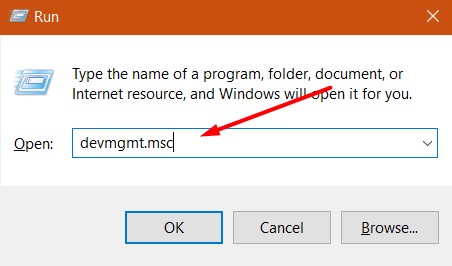 Step 2) Right-click on the Audio input and output option, and click o the update button. Windows will automatically update your drives from the Web.

Step 3) Restart your computer.
Method 6: Reset your Voice Settings On Discord
There are a few times when we try to mess up with settings, and in the end, some of the features don work as there are intended. Discord Screen share Audio not working is also such an issue caused by the mismatching of audio settings. So resettings audio settings to default might fix the problem for you.
Step 1) Run the Discord app and click on the Settings icon on the bottom.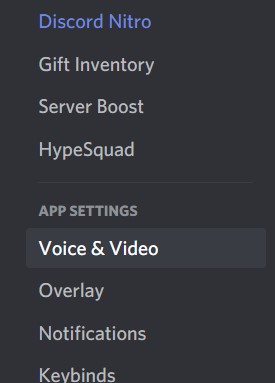 Step 2) Look for the option 'Voice & Video' click on it and choose Reset Voice settings to reset the faulty settings that you have.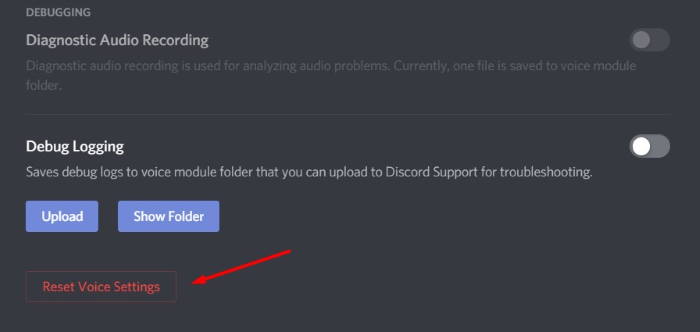 Step 3) Click on the Okay button to confirm the settings, and this will surely fix your audio issue.
Conclusion
Discord is a great software that comes with a plethora of cool and useful features. In case some of these features like – Discord Screen share Audio not working issue than above are some methods to fix the issue. In case your feeling difficulty in following any of the methods above, comment down below. Our technical team will come to help you out.