Video streaming platforms have seen a steep growth in its user base and the current COVID-19 situation has also indirectly helped these video streaming OTT platforms to grow. Matter of fact, theatrical releases, which are for obvious reasons, not going to see the light of the day data theatre near you, is getting much attention on such OTT platforms like Netflix, Amazon Prime Video, etc. The content available on such platforms is also huge and you can easily binge watch for multiple hours without the content getting exhausted.
And if you are video streaming buff on Netflix and watch shows or movies then you probably might be having your own curated list of movies and tv shows. However, one limitation of Netflix is that it does not allow you to segregate movie or shows titles or genres and simply stores an automatically arranged list of titles that you have saved to your my list.
So, if you are also looking for a solution to get a customized Netflix list, then you are in the right place. As in this post, we will guide you on how you can create a custom Netflix watch list for categories and genres. So, that being said, let us get straight into the article itself: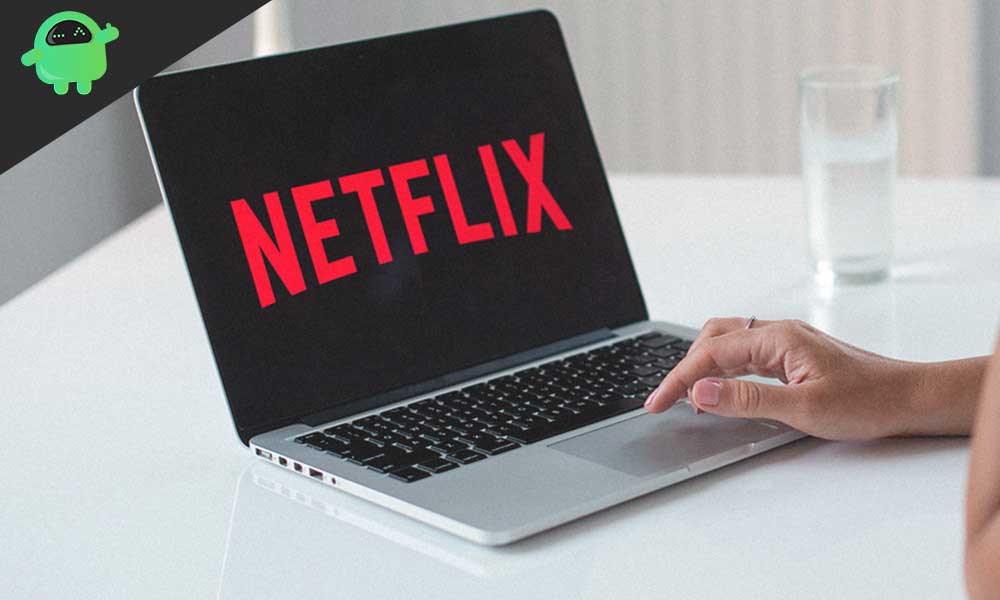 How to Create Custom Netflix Watch Lists for Categories and Genres?
Thanks to developer Ajhad, you can now have your very own curated and customized list of Netflix tv shows and movies. You can arrange all your favorite titles on the platform, into a dedicated list, so that it is easier for you to watch the particular content, or to share with anyone who likes your list of shows.
With the help of Netflix Lists, you can easily play any of your stored shows or movies directly from the list itself, without needing to search through the galore of content on the platform. As already mentioned, if you wish to share your curated list of shows and movies with anyone of your knowledge, then it is also possible via this shortcut. A petty downside is that once any show or movie is removed, you won't be able to tell from the shortcut. Here is the complete list of features:
Features:
Ability to View List and Play Title
Ability to Add Title to List
Ability to Edit Title Name
Ability to "Share" Title directly into List
Ability to Auto-Detect if Netflix URL is in ClipBoard
Ability to Create Multiple Lists
Ability to Edit List Name
Ability to Delete Title from List visually
Ability to Delete List
Ability to Play Random Title from List
Ability to Choose Playback Options
Start from Beginning
Start from Last Position
Start from Specific Time
Play in Background
Shortcut Features:
Auto-update ability with Embed-A-Update
Ability to Set Default Settings
Website for Support and Documentation
Ability to Submit Feedback or Request Support
All Settings and Data in iCloud
Ability to Delete all files
Ability to set Settings in Shortcut
Section with (Features Coming Soon)
Section with BETA Features
If you are also intrigued, then follow the steps below on how you can add and create a custom list of content on Netflix based on categories and genres:
First of all, you need to download the Netflix Lists shortcut from the developer's Routinehub page.
You can head over here to always download the latest version of the Netflix Lists.
Make sure that you are using an iPhone, as this works on iOS only.
This Netflix Lists shortcut makes use of the Shortcut app on the iPhone, which is already there. However, you need to delete it and reinstall it from the app store.
Once you have opened this page, press the Get Shotcut button at the bottom.
Then you need to tap "Add Untrusted Shortcut" placed at the bottom. Make sure that you have already allowed untrusted sources by heading over to Settings>>Shorcuts, before adding the Netflix Lists to Shortcut.
Now, all you have to do is to add your favorite shows and movies to this list, which can be done directly from the official Netflix app itself.

Once you have found your favorite show or movie, simply press the Share button and hit More Options to find Netflix Lists. Tap on it to store the tv show or movie on this shortcut.


If you are using it for the first time, then it will ask for granting some permissions.
That's it!
However, if you wish to create a separate Netflix List for your other content, then you need to:
Open the Netflix Lists shortcut from the shortcut app.
Tap on Create Empty List.
Name the list whatever you like and tap OK
That's it!
There are some other options in the Netflix Lists shortcut which you can make use of:
Add a title to your list.
Remove titles from your list.
Create an empty list.
Edit title name.
Edit list name.
Delete list.
Delete all files.
Notably, you can also share your curate list with your friends or family members. As the list is in SON format, your friends or family can view this list by using an online SON Viewer, which can be found here. In order to share your list with anyone, you need to create a share link for your list, which you can do by heading over to Advanced Settings>>Create Share Link to List and then choose the list. Once that is done, you can directly share with anyone your curated list of Netflix shows or movies.
So, there you have it from my side in this post. I hope you guys liked this post and were able to create your very own and curated Netflix list based on categories and genres. The Netflix Lists shortcut makes it convenient for you to find your favorite show or movie and play directly from the shortcut itself. Let us know in the comments below, what are your thoughts about this application and whether you have used this app or not on your iPhone? Until the next post…Cheers!