Hacking is becoming a common phenomenon on social media platforms. This happens because users have a casual attitude toward using the internet. As per my observation, most social media users do not understand the security factors associated with social media. They take it for granted and one fine day they lose access to their profile thanks to the courtesy of some hacker. Snapchat is one of the notable social media apps that experience hacker activity almost every day. In this guide, I will explain how to get access back to a hacked Snapchat account.
I have put up the official process that users must follow to fix up their accounts as soon they notice any suspicious behavior. Even if your account is safe or you get your account back, there are some security measures you have to follow. These methods will help to fortify your account security and make it less susceptible to hackers.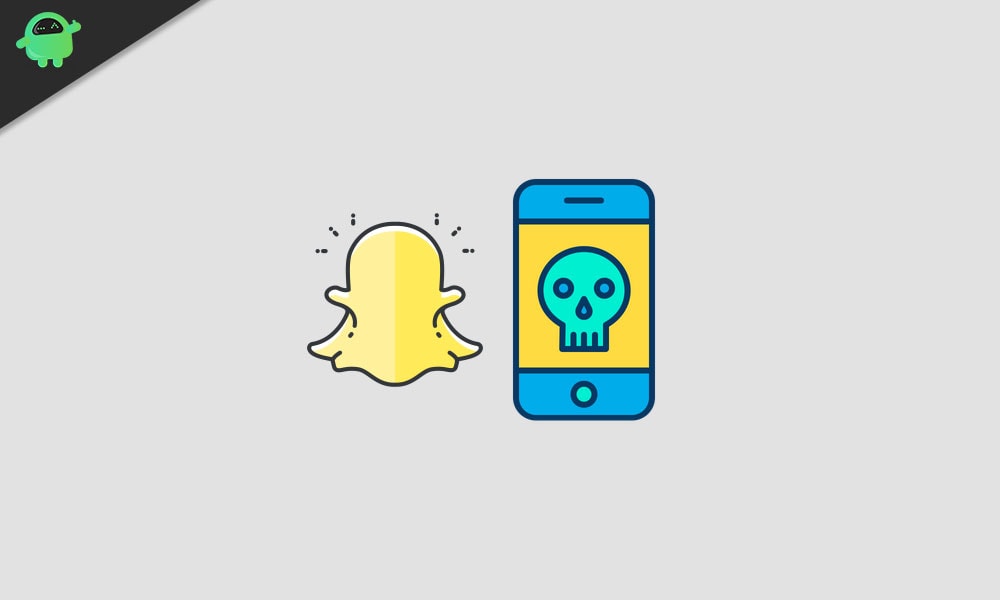 What Counts As Suspicious Behavior on Snapchat
Some of you may question, how to know or detect suspicious behaviors that can potentially lead to hacking of a Snapchat account. Here is a list of occurrences that you have to be aware of when you observe them happening.
You got logged out of the account and cannot log-in even after entering your password
Someone is sending spam messages from your account which you never sent
New friends getting added to your Snapchat automatically whom you do not know.
The email ID or mobile number with your profile was changed
When you notice any of the above, immediately try to change the password and take control of your profile.
How to Change Password of Snapchat Profile
If you re not able to login with your existing password, then you have to tap on the Forgot Password option below the login credentials field.
You have to enter your email ID [if you choose to reset the password using email, you can use the phone as well]

Then Snapchat will mail link to your email inbox
Click that link to go to a page where you have to enter a new password
Re-enter the password to confirm the action
After that login to Snapchat with a new password
While the above process may seem easy, it may get difficult for you to reset the password if the hacker changes the account recovery information, This means if the hacker changes the email Id to some email belonging to him, then you won't be able to reset the password.
Your reset request will go in vain and the Snapchat will return an invalid email address. Do not worry still you can fix this issue and try to get back your hacked account.
Snapchat Support
If you re not able to reset the password of your profile, then still you can get help from Snapchat support and report your issue in detail.
On your smartphone open your browser and go to support.snapchat.com
Tap on My Account & Security
As it expands click on I Have a login issue

Then under Oh no! Tell us more, tap on I think my account was hacked
Next under Need Help with something else, tap on Yes

Now, fill-up the form and explain in details regarding your account that got hacked
Make sure to enter your Snapchat username and the email that you used to log in to your Snapchat account

Once you finish filling up the form tap on Send.
What if You Are Not Able to Access Your Hacked Snapchat Account
It may happen that things will go south and you won't be able to get access to your account even after trying all the steps available. At this point, here is one thing you can do.
Tell your real friend via other social media like Instagram or Facebook to report your Snapchat profile. The mass report has a high probability of enabling Snapchat to take down that account
Security Measures You Must Follow to Make your Snapchat Account Hackproof
Let's say you have your account back with you thanks to Snapchat's quick grievance redressal. Or you may be a user who simply wants to step up the security of your account. Then here are some guidelines you must follow to avoid your Snapchat account getting hacked.
Use a password that is of ten characters and is a mix of an alphanumeric string
never use an easy-to-guess password, like your nickname or birth date, or any common term that a hacker can easily guess.
Do not use a password that you already use on your other social media or email accounts.
So, that's all about getting back your Snapchat account. Always keep your eyes open for suspicious actions and take action immediately if you feel something is out of place. I hope that this guide was useful to you.
Read Next,