Every application looks fancy and enjoyable until the user comes across the server downtime issue. The problem is commonly phrased as the server is down. Naturally, for people who cannot do without social media, it is a disaster. Snapchat is a popular platform to make connections with people all over the world and send/share media. With so many active users waiting to use the app, server downtime is a killjoy. Yet, this problem has been recently affecting Snapchat users.
In this guide, we will discuss why the Snapchat server down issue happens. Of course, we will cover how to detect it and try various troubleshooting methods to fix the issue. Keep in mind that if there is a server outage on the side of Snapchat a majority of people will face it globally. When a server goes down, users are not able to use some or all of the basic features that the app offers.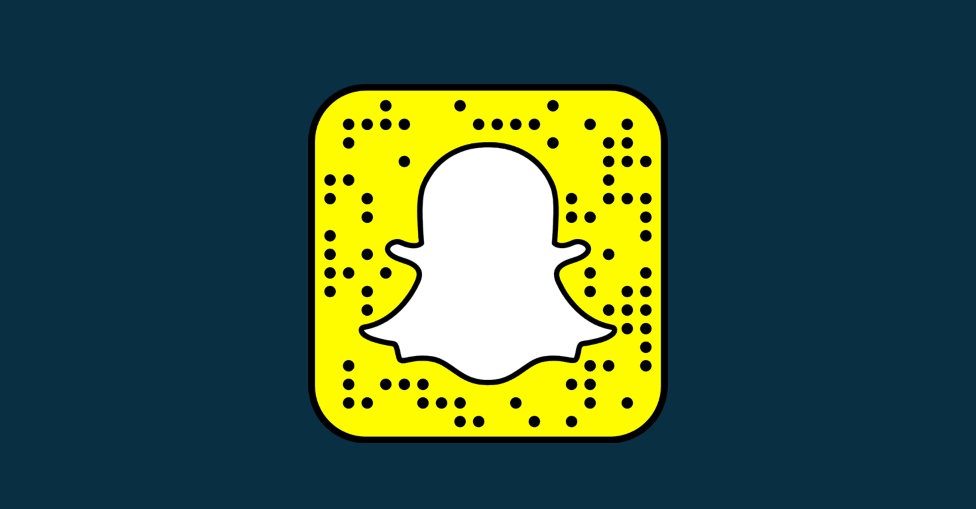 Related | How to Link YouTube Video to Snapchat
Detect Snapchat Server Down/Outage
The best way to detect the server down is by visiting the Downdetector website. You have to visit the Snapchat profile of the website. It will show the latest status of the problems going on with the concerned app you are searching.
As of this writing, according to DownDetector, Snapchat may have some possible problems.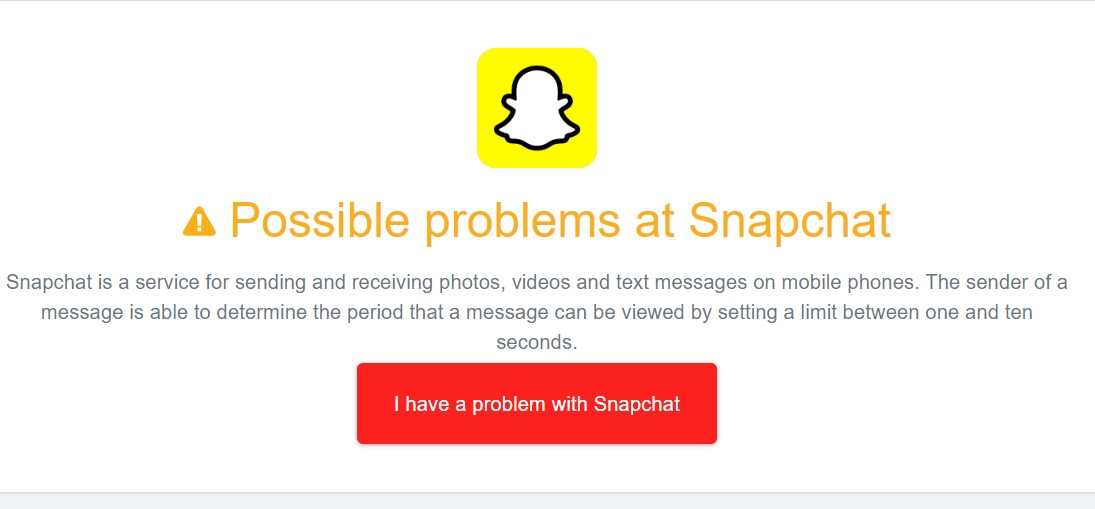 There is a graphical analysis as well that mentions of Snapchat's stability status in the last 24 hours. Recently, there have been issues in sending and receiving snaps. Yesterday around 8 PM there have been over 1000 reports regarding Snapchat server down.
Tips
You may also connect to the tech support account of Snapchat present on Twitter for official info regarding server down and other issues.
Read Now | Enable Two-Factor Authentication on Snapchat
How to Fix Snapchat Server Down Problem.?
Here are the various troubleshooting techniques that you can try to fix the issue. There is no need to perform all the processes we have outlined. Just try the simpler ones. Otherwise, try the methods of troubleshooting that may require technical adjustments.
Restart your device
Often due to system updates or any other app update installation, the device may require a restart to integrate the changes. So, if the device is not restarted, then there are chances of app malfunctioning. So, simply restarting the phone can do the trick and solve your app downtime issue.
Have your Updated your Snapchat
users forget to install the latest updates on their applications and end up using an old version of the app with bugs. This can happen with Snapchat as well. Check for a new update over Play Store. If it is available, then install it.
Go to Google Play Store
Tap on the hamburger button on the left side
Tap on my Apps & Games
Search for Snapchat in the list of apps ready to install a new update
If you see Snapchat on the list beside it you should see the Update option. Tap on it. That's it.
For better results, restart your device as well.
Is Your Internet Connection Stable.?
If you use Wi-Fi, check the signal strength. If it's weak, try to reconnect. Check if all other apps are running or the outage is happening system-wide. If the internet is out for all the apps, then try to connect to some other Wi-Fi if available. Is there a router in your room.? Then try to reset it. The bottom line is if your ISP is down, then let it be Snapchat or any other app, you won't be able to use it.
We cannot blame the Snapchat official server for an outage. If the issue is at your end, then you need to contact your ISP for a quick resolution.
Are you Using a VPN.?
Sometimes using VPN stalls the applications. I have personally faced it on Twitter, PUBG Mobile, YouTube, etc. I would leave the VPN running and these apps won't respond. Turning off the VPN would get everything back to normal. So, I suggest to try that out as well.
Clear Snapchat App Cache
This is another effective process that clears out the clutter created by the temporary files. They consume the memory and there is not sufficient memory for the application to run seamlessly.
Go to Settings > List of all apps
Scroll down to Snapchat> tap to open it
Tap on Storage & Cache
Then tap on Clear Storage and Clear cache

Allow the App Network permissions
For an app to work efficiently and effectively it needs to have access to certain factors such as location, media, Contacts, etc. You have to check that Snapchat has all these permissions enabled.
Go to Settings > App Info
From the list of apps, scroll until Snapchat. Tap on it
You should see an option Permissions. tap on it
You can see what factors are allowed and what are not.

Try to grant permission for all the factors.
Then restart your device
Launch Snapchat
Now, the issue should be resolved.
Remove Snapchat Conversations
Another trick you can try to solve the issue is by clearing the previous Snapchat conversations you had with your connections.
Open Snapchat > go to your profile
Now, go to Settings
Tap on Clear Conversation
At this point, you will have to select which conversations you wish to clear.
Confirm the deletion and wait a while as the deletion finishes up.
Try Uninstalling and Re-installing Snapchat
In case for some reason, none of the above methods could solve the Snapchat server down issue, then here is a last resort. You can uninstall and re-install Snapchat from your smartphone.
Uninstalling
Simply long-press on your Snapchat app
Select the Uninstall option. In a moment, the app will be removed.
Re-installing
Open Google Play Store
In the search bar type Snapchat
Tap on Install as the app shows up. [make sure that you install the official APK from Play Store.]
Allow some time till the application finishes up installation.
Then allow the necessary permission(using the steps above)
Launch Snapchat
Check whether still the app is down or not. According to me, the issue should be solved.
So, that' s all you can try to fix when the Snapchat server down happens. We hope that this guide was useful to you.
You May Also Like,