It seems that even though Android 12 is the latest stable OS in the family as a successor of Android 11 that brings a bunch of new features and improvements, some users are still having a couple of issues or bugs with the app crashes or not launching that needs to be fixed by the Android developers. Now, if you're also facing the Netflix / YouTube Not Working issue on your handset After the Android 12 Update then you can follow this guide.
Recently, several Android 12 users have also started reporting that the YouTube Studio app is crashing on the Pixel 6 & Pixel 6 Pro which is really frustrating. Although both the Pixel 6 and Pixel 6 Pro users are already encountering multiple software or hardware-related issues out of the box, other stock apps like YouTube or third-party apps like Netflix seems to crash while users are trying to launch it. Well, don't worry because you're not alone here.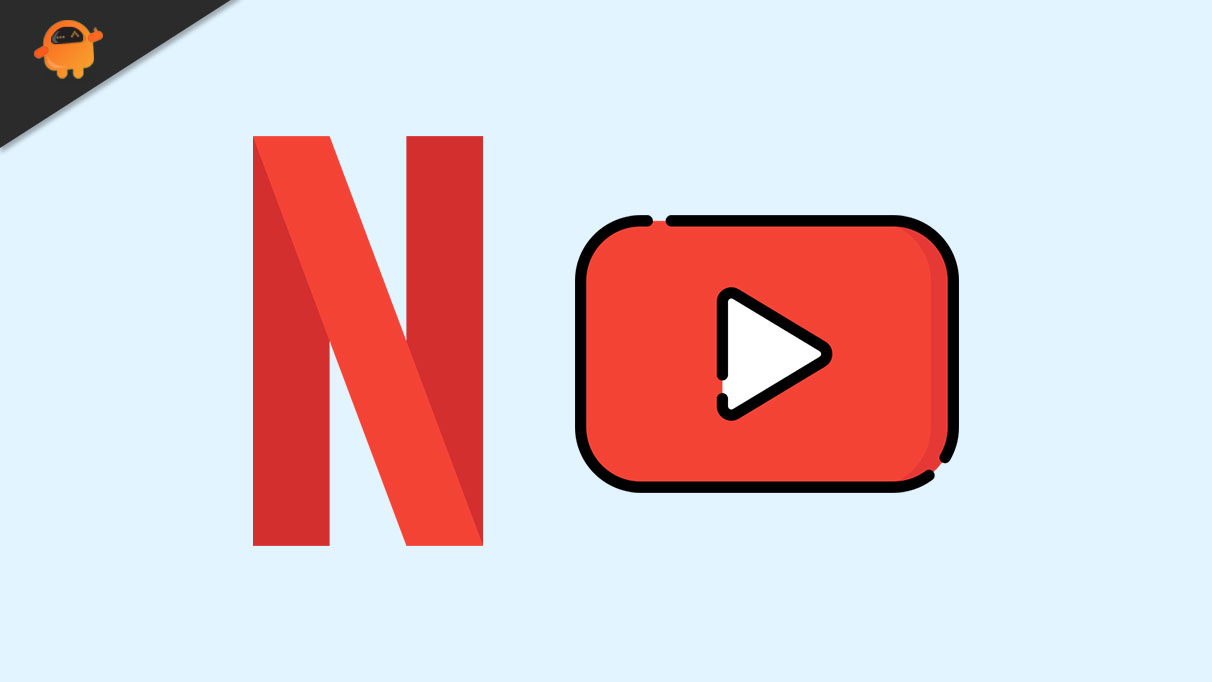 Fix: Netflix / YouTube Not Working After Android 12 Update
It's also worth mentioning that the YouTube or Netflix crashing or even not launching issue isn't limited to Google Pixel 6 series but it's affecting most of the users who're using Android 12. So, if in case, you haven't upgraded to Android 12 yet and you're using Netflix or YouTube app a lot for entertainment or working purpose then you may also encounter such an issue. Luckily, here we've shared a couple of possible workarounds that should fix this issue.
Me waiting for the YouTube studio app to be updated so I can really use my Pixel 6 Pro..

Some will say just use another phone. No I don't have time for all that with the pace that I upload videos. I have comments I'm responding to all day and don't like getting behind. pic.twitter.com/Hp1LwtRegh

— TechnicallyTee (@TechnicallyTee) October 27, 2021
Hello – if you haven't yet, restarting your device and making sure that the app is updated usually do the trick. Hope this helps.

— TeamYouTube (@TeamYouTube) October 25, 2021
Now, talking about the possible error messages while launching Netflix on your Android 12 device, you may receive "This app is not compatible with your device." or "Unfortunately Netflix Has Stopped." error notice. Whereas if you're facing the YouTube app crashing or not launching issue on Android 12, follow the steps below.
1. Clear App Cache and Data
The first thing you should do is to simply clear the YouTube or Netflix app cache data on your Android 12 device to refresh the app cache. A corrupted app cache data on the device can cause several issues like crashing, not working, etc. To do so:
Open the Settings app on your Android 12 device.
Go to Apps & Notifications > Tap on See all apps.
Scroll down the list of installed apps and search for the Netflix or YouTube app.
Tap on Netflix/YouTube and go to App Info.
Tap on Storage & cache > Tap on Clear cache.
Next, tap on Clear storage and confirm the task (if prompted).
Finally, check if the YouTube/Netflix app works well or not.
2. Update the Netflix/YouTube app
It seems that the Netflix or YouTube app becomes outdated for a while and after updating to Android 12, the system is conflicting with the outdated apps whatsoever. So, it's always better to update the Netflix or YouTube app to check for the issue. To do this:
Open the Google Play Store app > Tap on the three-dots icon at the top-right corner. [profile icon]
Go to My apps & games > Here you'll find out the YouTube/Netflix app if there is an update available.
Tap on Update next to specific app > It'll automatically install the update.
Once updated to the latest version, launch the Netflix/YouTube app, and check for the issue again.
3. Ensure Your Device is up to date
Sometimes an outdated device system can also cause multiple issues with the app launching or stability whatsoever. It's recommended to upgrade your device software with the latest patch to improve stability and fix bugs. To do so:
Go to the Settings menu on your device > Tap on System.
Select Advanced > Here you'll be able to see System or About Phone. [Respective to the device model]
Tap on System Update or Software Update. [Respective to the device model]
If there is an update available, it'll notify you instantly.

If so, just download and install the pending software update on your device completely.

Once done, the device system will reboot automatically to apply changes.
Finally, you should be able to run YouTube or Netflix app on your Android 12 handset without any issues.
4. Reinstall the Netflix/YouTube app
If none of the methods worked for you then try uninstalling and reinstalling the Netflix/YouTube app on your handset to check for the issue.
Open the Google Play Store app > Search for Netflix/YouTube from the search bar.
Tap on Netflix/YouTube app from the search result > Once you're inside the Netflix/YouTube app store page, tap on Uninstall.
Note: After uninstalling the Netflix/YouTube app from your device, it'll delete any TV shows and movies that you've downloaded to the device.
You can tap on Uninstall again to confirm the task.
Once the app is uninstalled, make sure to close the Play Store app, and reboot the device.
Open the Play Store app again > Search for Netflix/YouTube app.
Now, tap on the respective app to open the app store page.
Then make sure to tap on Install and wait for the app to be installed on your handset completely.
Once done, tap on Open to launch the YouTube/Netflix app to check for the crashing or not working issue.
That's it, guys. We assume you've found this guide useful. For further queries, you can comment below.