Microsoft Teams is a Cloud-based collaborative and communicative software, a part of Microsoft 365 (re-branded from Office 365). It can be used for both professional and educational purposes. The assignment Tab is a part of Teams; Assignments are Tasks assigned to students or team members. But some users find an issue that the Tab is missing from the Team client. However, with the recent updates, many users are reporting the no assignment tab showing issues in the Microsoft Teams portal. If yore also facing the same, then you not alone. The issue is very common and can occur due to multiple factors.
You may add new tabs by clicking on the + symbol near tabs, but this guide is applicable when you can't add the Tab using that method. Where assignment tabs are not showing up, users are facing issues with their assignments as there are not appearing. But do not worry, the issue is quite common, and thankfully there are some troubleshooting steps to fix the issue easily.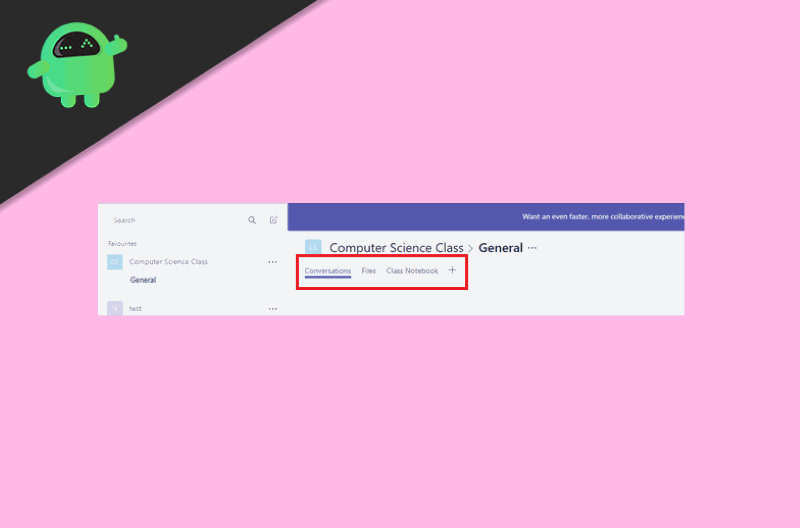 What is Microsoft Teams?
Microsoft Teams is a collaborative software developed by Microsoft as a part of the Office 365 subscription. With Teams, you can Chat, Meet, Call, and Collaborate among your team members. Some of its features are:
Video and Voice Calling: Teams sports an excellent feature for video calling and voice calling within the client. You can make VoIP calls, and the client supports PSTN (Public Switched Telephone Network). This allows users to call phone numbers from the client itself.
Office Integration: Microsoft Teams automatically integrated with all apps such as word, excel, outlook, etc. All set up hassle-free. Plus, on top, you get real-time editing of files shared on teams.
Team Meetings: Team members of Teams can schedule a meeting; meetings can be participated by people outside your Teams as guests. Since Team also has integration with MS outlook, members can invite people into the meeting through outlook.
Compatibility: Microsoft Teams is available on all leading platforms. From android to iOS and even on those good old windows phones. There are windows Desktop app available, or you could use the Browser (web) version at your convenience.
As a part of the collaborative feature of this particular, file sharing is most used among all sorts of users. You can share documents and edit them in real-time in Teams. But most people have reported that they are facing issues with downloading files sent through Teams. So this topic will cover the problem and the solution to the issue.
No Assignments Tab Showing in Microsoft Teams: How to Fix?
In case the Microsoft Teams assignment tabs are not visible in your portal, then you can follow these troubleshooting steps to fix it. Follow these step by step, and the problem will be solved easily.
Assignments Tab Not Enabled In 365 Admin Center
Both first-party and third-party apps can be installed in teams to increase their functionalities. On installation, it should be enabled by the admin from the control center.
If you are the admin then follow these steps:
1. Navigate to Admin Center > Settings > Services and add-ins > Microsoft Teams. Click on Ms. Teams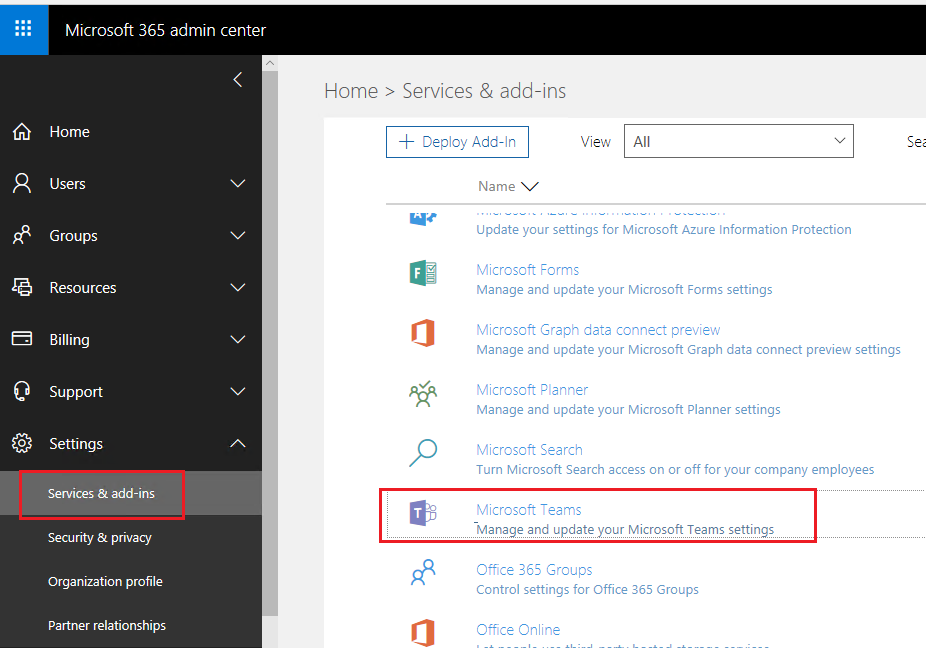 2. Click on Apps and expand, then enable Assignments from the drop-down and save.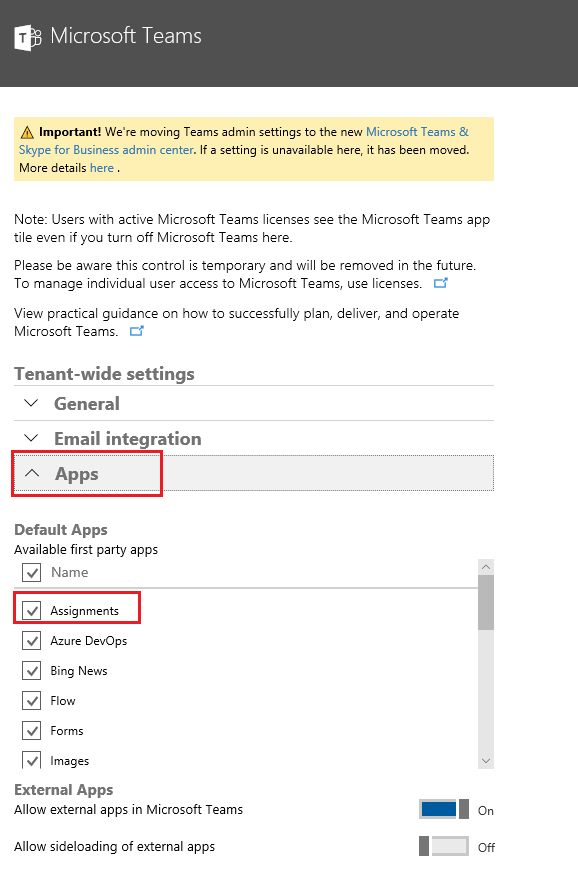 Update your Client in windows
Always check whether your Client in windows is up to date or not. Updates bring new features or bug fixing to your software. If not updated, follow this instruction: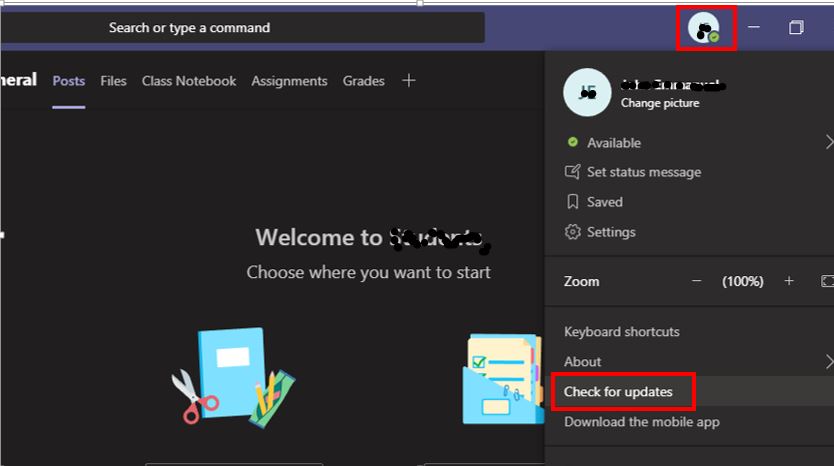 Click on your profile icon and click on Check for the update. For more details process, check out our guide on How to Update Microsoft Teams – Both Desktop and Mobile for easy adaptation.
Let the process finish. You can continue to work while the update process is running. Once done, you may restart the app.
Re-install the Client
If you're not able to see the Tab only in the desktop app and there is no issue in the Web version, then, in that case, reinstalling the Client will solve the issue.
Uninstall the software by right click on the app in start menu > Uninstall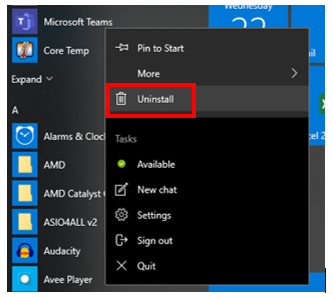 Reinstall the software like you've installed it in the first place using the .exe file. You can also follow How to install Microsoft Teams in Windows 10 for more details.
Conclusion
The assignments tab is an important feature in Microsoft Teams, which helps you to keep track of all your assignments and online projects. I hope the issue of the Microsoft Teams assignment Tab is not showing, visible, or not working. Follow the above Microsoft Teams troubleshooting guide to fix the issue completely. And if you face any problems, let us know in the comments box below.