Dev errors or developer errors in COD Warzone 2 are quite common, and as a regular player, you might encounter them at any point in time. Although most of the time, these errors go away after restarting the game. But these errors may constantly appear on your screen, ruining the gaming experience. COD Warzone 2 player forums are filled with multiple instances of dev error 657 with no possible explanation or solution. Today in this guide, we will share some troubleshooting methods to fix this error.
COD Warzone 2 dev error 657 is not a platform-specific error, and it affects all players whether they are playing on a PC, PlayStation console, or Xbox console. However, most users do suspect that the issue is caused due to missing game files or even a non-stable internet connection. We will explore the same and share a list of methods to help you eliminate this error.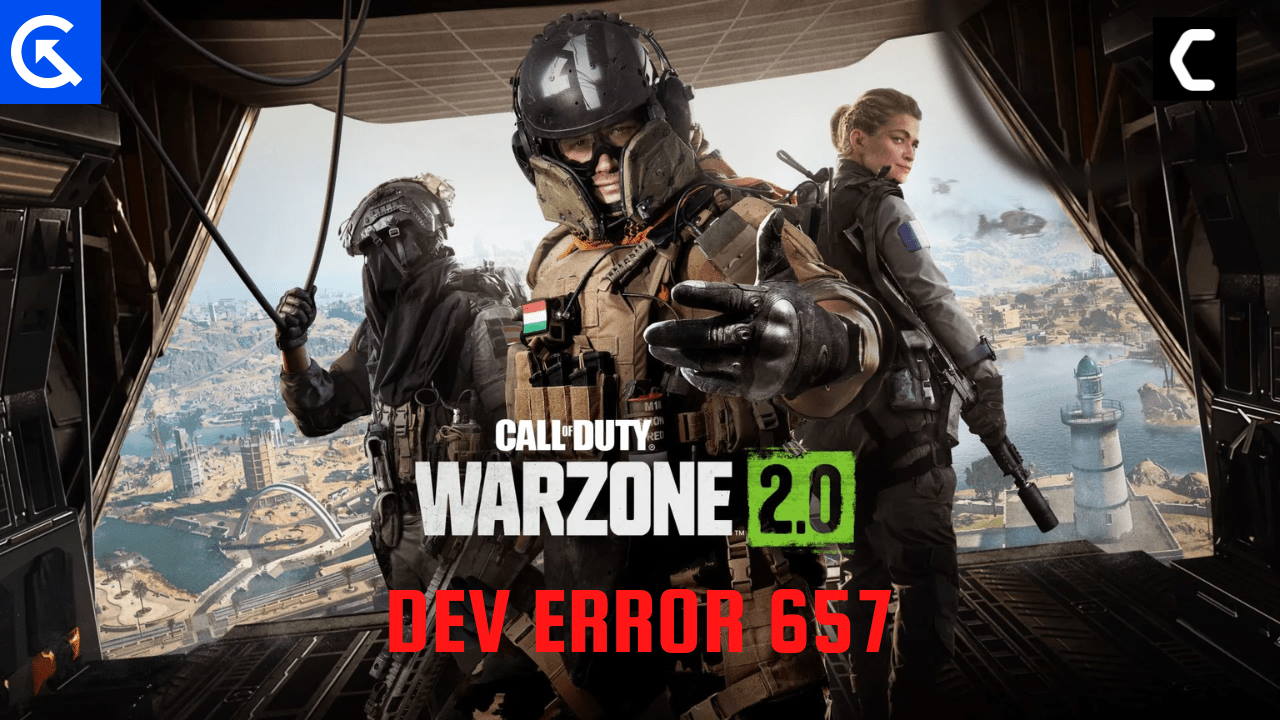 How to Fix Warzone 2 Dev Error 657
You might experience dev error 657 while trying to match a multiplayer game. On many occasions, the error message might pop up when you're in the game lobby or while attending a game mission. Nonetheless, it can be difficult to pinpoint the exact cause of the dev error, but the below troubleshooting methods will help you temporarily fix the issue.
Method 1: Restart COD Warzone 2 Game
As we discussed above, the dev error 657 is mostly a game glitch that can be fixed by restarting the game. Many players over COD forums have suggested that restarting the PC/console also helps to eliminate the error.
Method 2: Close Background Tasks & Downloads
Developer errors or dev errors are often caused due to game glitches or game file resources. If you are running multiple games/apps, this issue can arise frequently. So make sure you close all the unnecessary apps and games before playing COD warzone 2.
Also, keep an eye on background downloads; oftentimes, these background download process/game sync processes may take up the internet bandwidth causing multiple dev errors, including dev error 657.
Method 3: Check Internet Connection
One of the common reasons behind dev errors is a poor internet connection. Please note that COD Warzone is an online multiplayer game and requires reliable & high-speed internet.
If the internet connection is not working, then such dev errors will pop up from time to time. Please connect with your internet service provider (ISP) to troubleshoot any issue with your internet connection.
Method 4: Update Game
Although COD developers haven't acknowledged the dev error 657 on the office bug reporting tracker yet. But since the game's official launch, there have been multiple game patch updates. Many users over Warzone forums suggest that updating the game to the latest version fixes the dev error issues for both PC and console players.
Method 5: Restore License (For Consoles)
If you're playing the game on consoles such as PS4, PS5, or Xbox, then there is a good chance that these dev errors are caused due to console gaming licenses. But don't worry; you can restore these licenses by following the steps below:
Open the settings menu on your PlayStation console and navigate to the users & accounts section.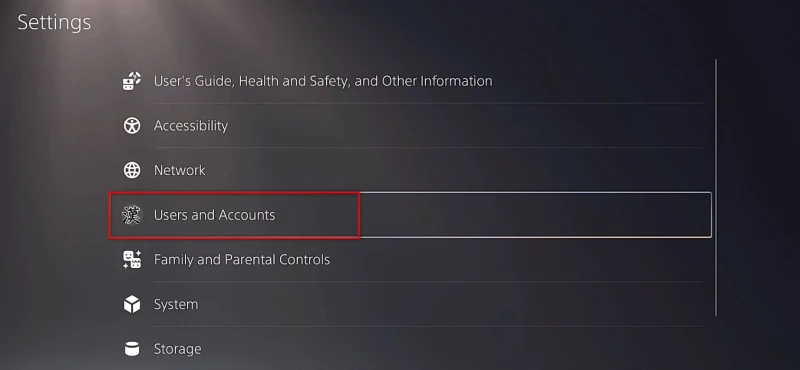 Click on the Others tab on the left-hand side.

Click on the Restore Licenses option and wait for the process to finish.
The content may not work as intended in case of damage/alteration to console licenses. The above steps are for PS5 but will also be for PS4 and Xbox consoles.
Method 6: Repair COD Warzone 2 Game Files
If you have downloaded the game from the Battle.net client, then you can use the inbuilt scan and repair tool to fix such issues with the game. Since the issue of Dev error 657 is caused due to missing game files, repairing any missing game files will help to fix this.
For Battle.net users:
Open the Battle.net client on your PC.
Click on the Call of Duty: Warzone 2 game.
Now, click on OPTIONS (Gear icon) > Click on Scan and Repair.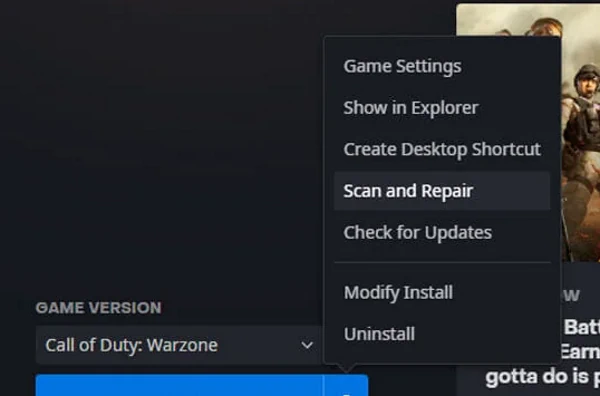 Choose Begin Scan and wait for the process to complete.
Once done, close the Battle.net launcher, and restart your PC.
For Steam users:
Launch the Steam client > Click on Library.
Right-click on COD: Warzone 2 from the list.
Click on Properties > Go to Local Files.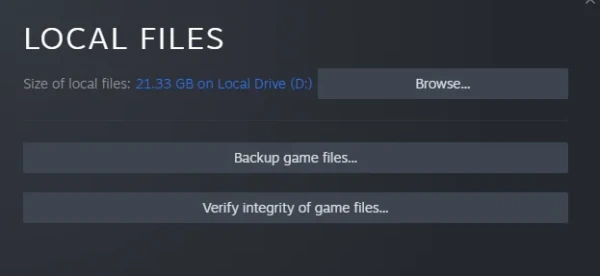 Click on Verify Integrity of Game Files.
This process may take some time to get completed. So, have some patience.
Once done, make sure to reboot the PC to apply changes.
Method 7: Whitelist Warzone 2 from Antivirus
According to multiple users over Warzone 2 game forums, antivirus and antimalware apps are interfering with the game files, and stopping them will definitely cause dev errors. So make sure you whitelist COD warzone 2 along with your steam client to ensure no interruption.
Once you whitelist the app, you ought to restart your PC as well. If you use any additional antimalware app, then you might need to whitelist warzone 2 there as well.
Method 8: Configure Internet Firewall
Since many of the dev errors are caused due to failed internet connection, it is quite important that you configure your PC/console's internet firewall if you are using any. This also stands true for any VPN connection that you might be using. Ensure your PC/console can make uninterrupted requests to the game server. This will eventually fix the dev error 657 issues with COD warzone 2.
Method 9: Force the Game to Run on DirectX 11
DirectX is a crucial component for COD Warzone 2 to work properly. If there are any misconfigurations with the DirectX setup, the game will throw multiple errors, including dev error 657. Make sure that the game uses DirectX 11 engine to run properly. Follow these steps to do so:
Open the Battle.net application and select COD Warzone 2.

Then click on Settings log and then move to game settings.


After that, click on the check box of Additional command-line arguments and then enter d3d11 on the text box and press Ok.
Method 10: Reinstall COD Warzone 2
If none of the above methods helps, then the issue might be with the game itself. It is quite possible that some of the important game files got corrupted, so the game is throwing multiple dev 657 errors.
Although the game is quite big in size, at this point, it would be good to re-install the game. Before re-installing, ensure you save your game process linked to your Steam/ Battlenet account and then uninstall the game completely.
Conclusion
This brings us to the end of this guide for fixing COD Warzone 2 dev error 657. Please note that the game developers haven't released any patch to address this issue. So make sure to follow the above method to fix the developer error. If nothing helps, we recommend you uninstall the game and the residue files and then re-install the game from Steam.