Did you just update to the new Windows 11? Well, if so, then most probably you are facing some bugs and glitches frequently as this is currently in the beta phase. One of the general issues that users have noticed is Windows 11 search not working. Actually, it isn't the perfect word as I think most of the users cannot find this option as they are used to using Windows 10. Anyway, after researching, I've found some fixes that you can apply in your Windows system to use the search option again.
Nevertheless, we all know the importance of a search bar as it gives us more exposure to find out what we need just by typing. Meanwhile, when the search bar not working, it must be like we have lost something really crucial from our PC. So, now without moving around and wasting time here, let's get started with the guide.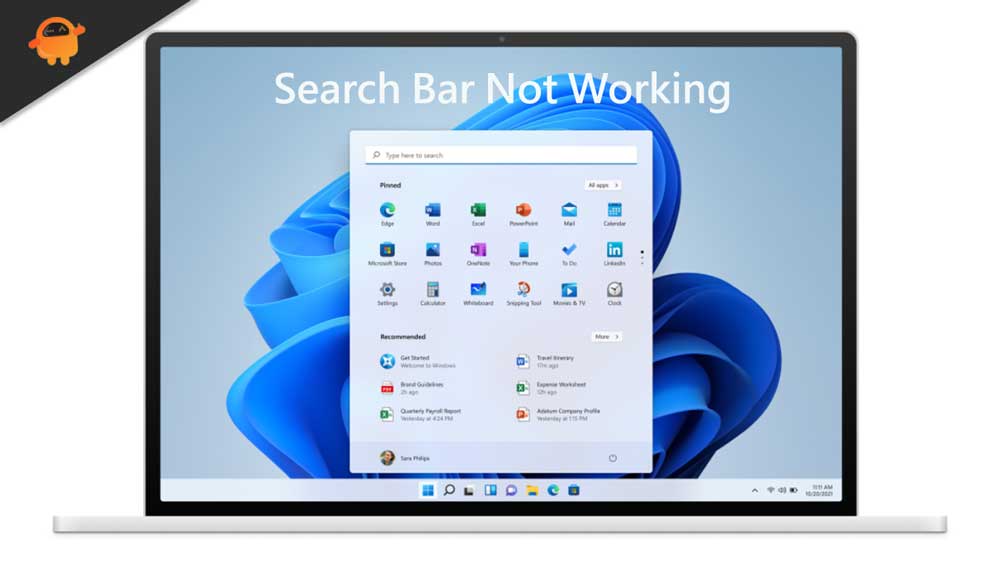 How To Fix Windows 11 Search Not Working Issue
Look, fixing the Windows 11 search not working issue isn't that challenging as you think. Yes, it's an easy process. But, you need to follow the given step carefully to make sure there is no chance of a manual mistake. So, now let's move towards the steps:
Fix 1: Reboot Your System
Sometimes, due to random glitches and bugs, most of your features started not responding. In that case, rebooting your system may help you to remove the temporary cache file and glitches that for sure increase your System's performance.
First of all, click on the new windows button, as shown in the picture below. After that, click on the power button.

Then, select the

Restart

option and wait for the reboot to be finished.

Now, try accessing the search bar and check if it is now working.
Fix 2: Update Your Windows
As we know, currently, Windows 11 is in the beta stage, so Microsoft regularly rolls out updates to fix bugs and glitches. So, you can check if there is any update available for your device. However, if you don't find this option in the new Windows UI, try the steps given below:
Launch the Settings

After that, hover to the Windows Updates.

Hit the

Check for Updates

button.

Now, you have to wait for a while until the search for updates is done. It may take time, depending upon your internet speed.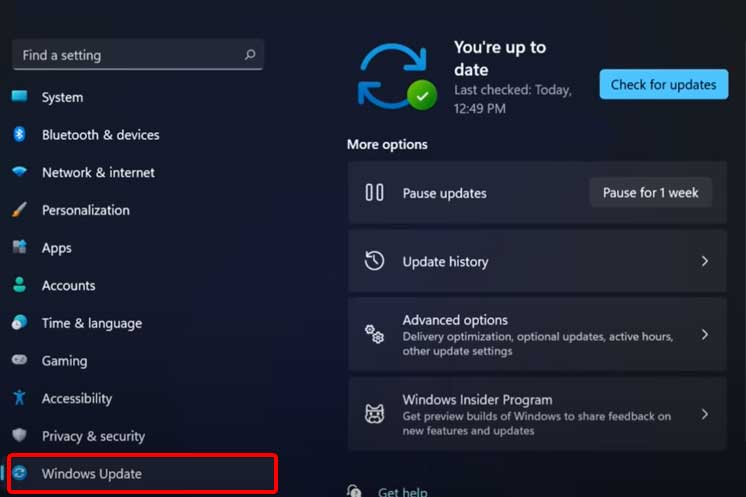 Fix 3: Troubleshoot Your System
This is another option that you need to follow. After that, you can simply run the troubleshooter on your System in order to make sure that you'll start using the Search bar in Windows 11. Meanwhile, if you don't know how to initiate this option, then don't worry, as we describe all the necessary information related to this in the steps given below:
Launch

Settings

.

Now, hove to the

System.

After that, you need to scroll down all the way down in the right pane until you get the

Troubleshoot

option.

Then, in the next window, choose the

Other Troubleshooter

option and search for Search and Indexing.

Now, finally, hit the

Run

button.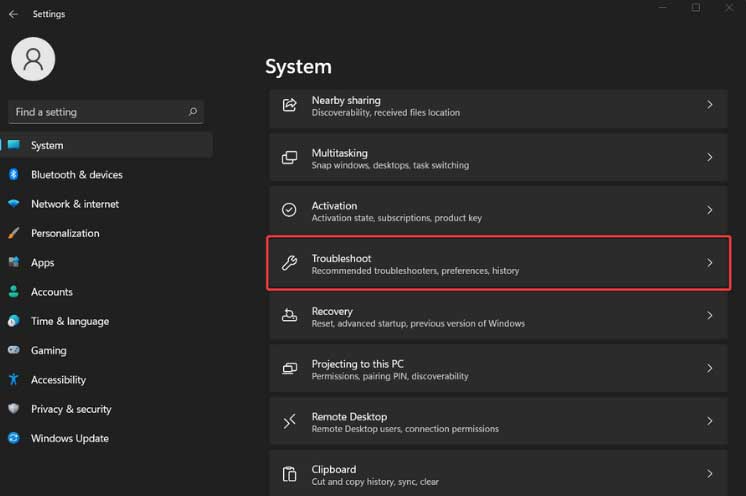 Fix 4: Restart the Windows Search
If you can still find the Windows Search option even after using the troubleshooting method, you may try this out. Meanwhile, if you don't know how to restart your windows search, you can try the step we mentioned below :
First of all, hit the

Windows Key

, then type

task manager

in the text field.

After that, hit the details tab in the next window.

Now, in the name column, you need to find out the

SearchUI.exe

.

After that, once you get that option, right-click on it and choose the

End Task

.

Now, if prompted, then select the

End process

option.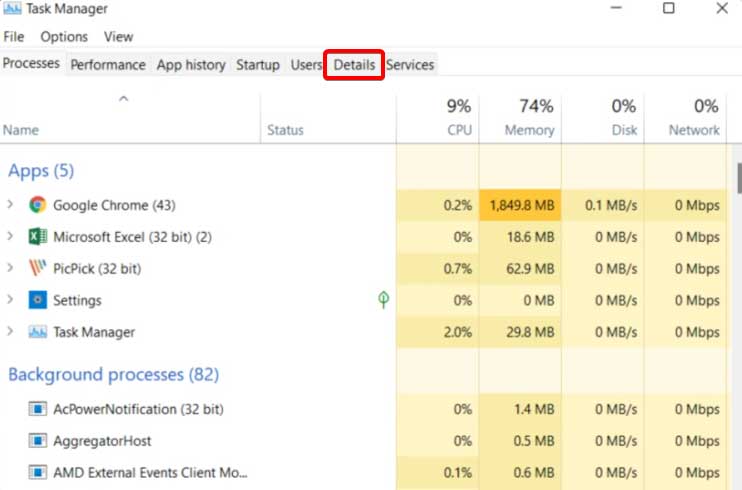 That's it. Now, most probably, you'll get your Search option again. But, in case you still find no luck, then don't get disturbed, as we have one more option for you using which you will surely fix this issue permanently.
Also Read: Windows 11 TPM 2.0 Support Error Message: How To Fix It?
Fix 5: Reset Your Windows PC
If nothing is working for you fixing the Search not working issue, then you may try resetting your System. So, now carefully follow the steps given below to reset your PC:
Invoke your Settings.

Now, hover to the System and choose the Recovery option.

After that, you need to choose the

Reset this PC

option and click on the Reset PC button.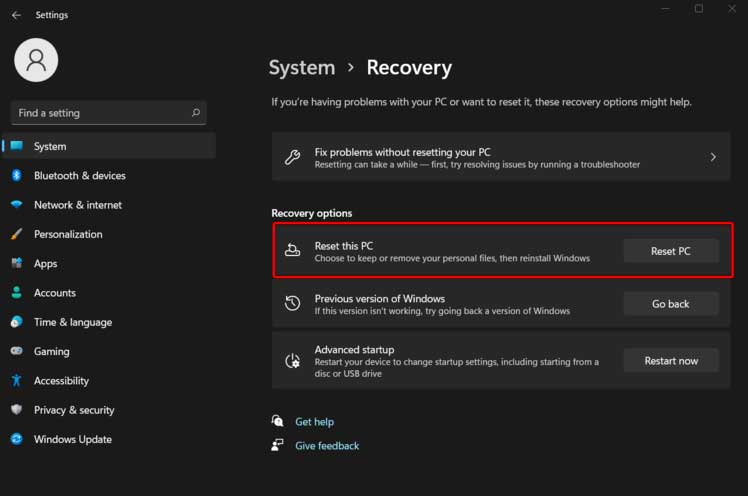 Now, you just have to wait until your PC gets reset to factory default. It will take some time to complete. But, once it gets finished, you'll see that now Windows 11 search, not working issue gets resolved.
So, that's it from our side. We hope you are now able to use the search option on your Windows 11 PC. Yeah! You may have some doubts regarding this. So, you can clear those by mentioning us in the comment section. Further, if you are still not familiar with our new guides, visit our website and check them out.