Having issues with connectivity with your Roku device, remote, and TV? Don't worry. Here we've shared 5 ways to Fix Roku Remote Not working or Not connecting problem that you can perform easily. Watching TV is fun with some of the great media streaming devices like Roku that offers a simple user interface and tons of online content along with the access of DTH channels, and most importantly the Roku Remote. But the remote may not work or connect to the device which can be fixed easily.
According to plenty of Roku device users, the Roku remote doesn't connect to the TV for some reason. However, there is nothing to worry about and this is one of the most common issues for the Roku users. So, without further ado, let's jump into it.
5 Ways to Fix Roku Remote Not working or Not connecting
Here we've shared 5 ways to easily solve the Roku Remote connectivity issue. Take a look.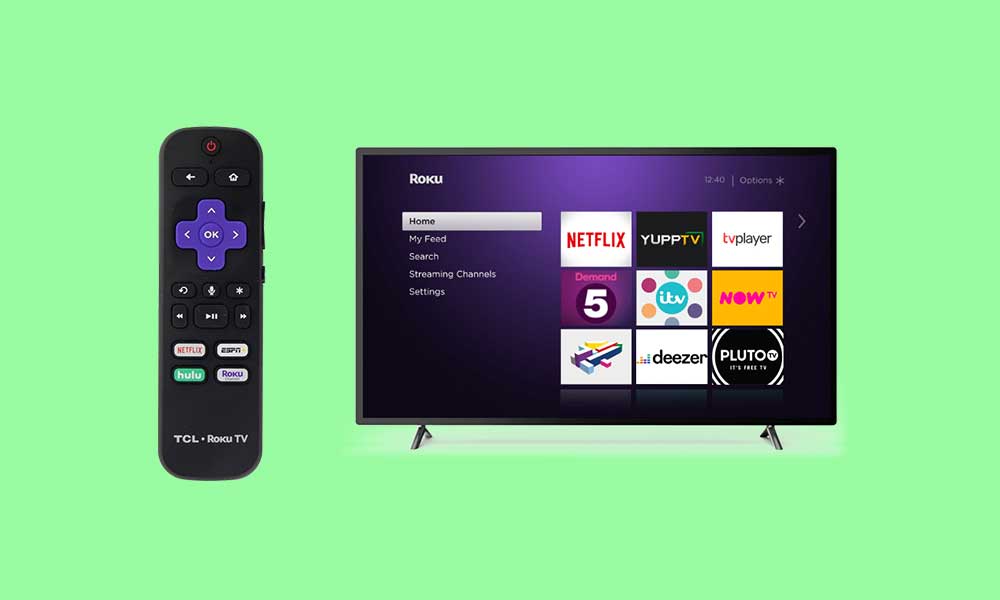 1. Power Cycle Roku Device
Simple plug out the Roku device adapter from the power socket.
Wait for around 30 seconds and then plug back in.
Once done, turn on your Roku device and TV and check whether the Roku remote is working or not.
Sometimes this particular method fixes some of the issues of your Roku remote easily. If not, then follow the below methods.
2. Reinsert Remote Batteries
Just grab your Roku Remote.
Open the lid of battery placement on the back of your Roku remote.
Take out the batteries and insert them back.
Now, your Roku Remote should work properly. If not, then follow the other one.
3. Pair your Roku Remote
Some of the Roku devices do come with a Smart Remote that has an LED indicator and a dedicated button on the backside at the battery compartment. If you press and hold that button for around 5 seconds, the remote will go into pairing mode and you can see LED light indicator. So, it will automatically start searching for available or nearby Roku devices. So, make sure to power on your Roku device before pairing and then connect your Roku remote with the Roku device easily.
However, some of the Roku remotes don't have any kind of pairing button or an LED indicator which is fine and removing the batteries & then plugging back in should do the job nicely.
4. Install the Roku App on Android
If you're using an Android device then simply head over to the Google Play Store and search for Roku. You can find the official Roku app. Just tap on it to open up the page and Install it from there. Alternatively, we've provided the direct link of the Play Store to install Roku below.
Once the Roku app is installed on your Android device, connect your app to the Roku device by using Wi-Fi connectivity.
Once connected, you can easily control your Roku device on your TV from the mobile device as the Roku app has an inbuilt remote control feature. So, you won't need any physical remote for accessing your Roku TV.
5. Pair a New Roku Remote
Head over to the Roku home screen on your TV.
Go to Settings > Select Remotes & devices.
Choose Pair new device.
Select Remote > Scroll to the right.
The system will ask you to put batteries into your Roku Remote and long-press the pairing button on your remote's battery compartment for 5 seconds.
The TV will automatically start pairing.
However, if you don't the pairing button on your Roku Remote, just take out the batteries and put back into the remote. The TV will automatically start pairing. No worries about it.