Call of Duty: Warzone 2 is a free-to-play royale battle video game. Activision has released this game for various platforms like Play Station 4, Play Station 5, Windows, Xbox 1, and Xbox Series X/S. Although it is a component of Call of Duty: Modern Warfare II, you don't have to buy that game to play this one. Since its launch, everyone has loved the game due to the gameplay it has.
Before the season is finished, there is a lot for Warzone 2 newcomers to learn about and obtain, such as Operators, weapons, attachments, and a Battle Pass chock full of prizes like the new BAS-P and Victus XMR weaponry.
If you want to level up your weapons and rank quickly, then don't worry this guide is for you. In this guide, we will tell you how you can level up quickly in Call of Duty: Warzone 2. To earn XP and level up fast, the DMZ mode is an amazing way.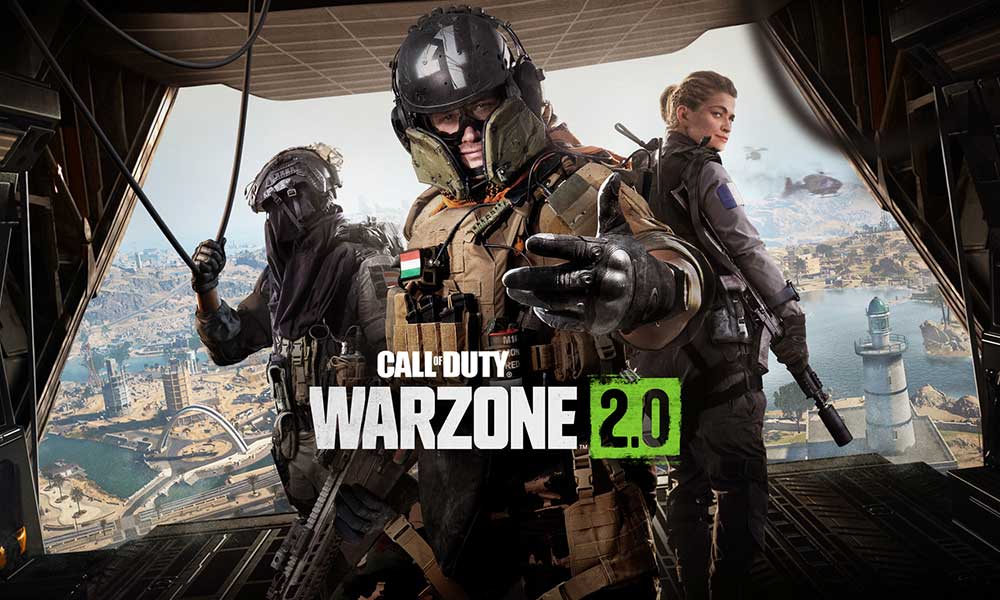 How Can You Level Up Fast in Call of Duty: Warzone 2 DMZ
There are several methods by which you can level up your weapons and rank quickly in COD Warzone 2. To level up fast, follow the methods mentioned below.
1. Equip the weapon you want to level up
In Warzone 2, to level up fast a weapon all you need to do is to make sure you always have it with you; performing routine actions like opening chests and avoiding storm circles will award experience points. You should always have the weapon you want to level up with equipped and not just use it to kill opponents if you want to automatically advance in rank.
2. Finish Safecracker contracts
There are many contracts in Warzone 2 like Safecracker, and Secure Intel, that offers significant benefits without requiring you to actively participate in combat. Safecracker contracts are just similar to Scavengers from the first Warzone, in which you need to visit three different places in order to gather riches. The idea is the same in this entry; but, instead of opening chests, you must use C4 to blow up safes. The benefit of this strategy is that it is typically a secure way to gain XP. The thing is that it appears that the contracts have a stacking multiplier, which increases your experience points for each consecutive contract you finish. We should assume that this is a defect that will be fixed because it is unclear whether it is functioning as planned or not. To earn plenty of XP and money, finish as many of these Safecracker contracts as you can.
3. Play Shoouthouse in Call of Duty: Modern Warfare 2
The next method by which you can level up fast in Call of Duty: Warzone 2 is by playing shoothouse in Call of Duty: Modern Warfare 2. If you are a newcomer to the Warzone 2 game, then you should play COD Modern Warfare 2, to get some knowledge about how the movement and gunplay work. This makes it simpler to enter more encounters, which increases the possibility of finishing each game with a high number of kills. Of course, you'll get more XP the more eliminations you earn. However, this method is costly to level up in Warzone 2. So, if you just want to level up fast, then we will suggest you skip this method.
4. Buy things from Buy Station
The next method by which you can level up fast in Warzone 2 is by purchasing things from the Buy Station. Speaking of money, another amazing Warzone 2.0 feature is the ability to earn weapon XP by making purchases in the shop. Armor Plate purchases are the best use of your money because they are more cost-effective and have an endless supply. Therefore, if you have successfully completed enough Safecracker jobs while also earning money along the way, you should have enough money to purchase a large number of Armor Plates. Always remember the more you will buy, the more you will earn the Weapon XP.
5. Use Double XP Tokens in Double XP Weekends
Activision will deliver Double XP Weekends as Warzone 2's progress season go on, which are the best times to play the games to level up. Use this strategy to level up your weapons twice as quickly while using Double XP Tokens. You will get these Double XP Tokens via the Battle Pass and from playing the campaign.
6. Play DMZ
The last method by which you can level up your rank and weapons quickly in Warzone 2 is by playing DMZ. The majority of your enemies in Warzone 2's DMZ mode will be AI-controlled AQ Soldiers, making it an excellent place to level up both your rank and your weapons. If you stay engaged throughout the entire conflict, you can swiftly improve in weapon level and rank in DMZ and win over 100,000 XP each time you extract. This isn't the quickest way to level up, but it can be more reliable than playing battle royale, especially if you're a new player. The XP you gain by playing in DMZ is a sufficient incentive to give this mode a chance.
Conclusion
Playing Call of Duty Warzone 2 regularly can help you in leveling up your stats. However, you will need to play the game correctly to quickly level up by following the steps that we have mentioned. This was all for the guide on how to level up fast in Call of Duty: Warzone 2. For more guides on Call of Duty or any other game, visit our website.