Logitech is always surprised with new gaming devices for the wandering gamer. Logitech G923 Gaming wheel is one of them. Through the Logitech software, it's yet another USB-connected 7.1 simulated gaming option. The downloadable software lets you customize the programmable buttons with various commands and macros.
Well, there is no surprise why people like this set of gaming equipment very much. But, there are a bunch of people who have complained about these wheel that the Logitech G923 is not working on their PS4 and PS5. This is very strange as it is not likely to happen, but possibilities are there. So, to resolve and find out the reason behind the Logitech G923 not working issue on PS4 and PS5, we are here with this guide.
Here we have mentioned some effective fixes that will surely help you resolve this kind of error. Therefore, if you are facing this problem with your Logitech G923, then make sure to perform the fixes we have mentioned below.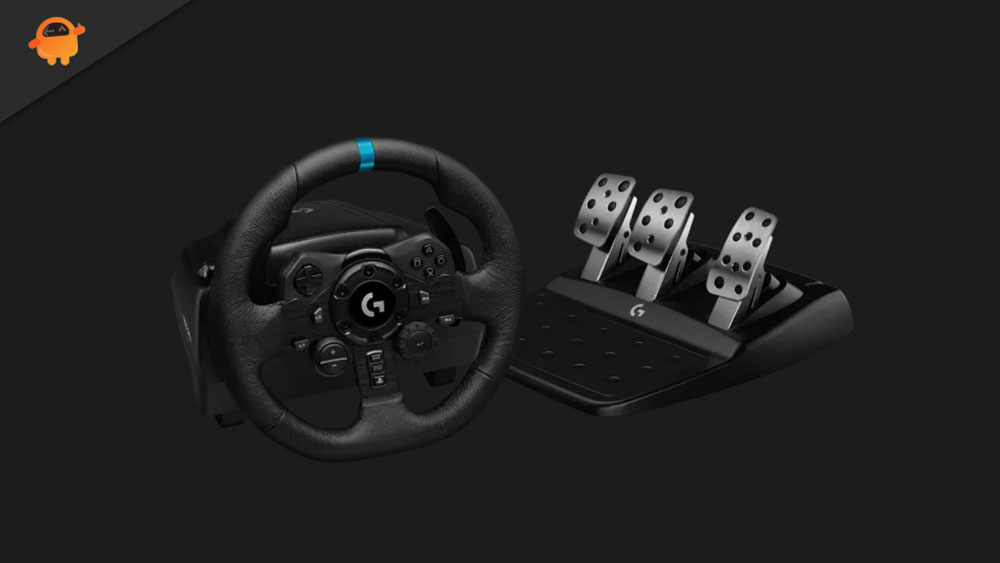 How To Fix Logitech G923 Not Working on PS4 And PS5
Fixing the Logitech G930 not working issue on your PS4 and PS5, you just need to perform some easy fixes. Don't worry! We have mentioned all of them here in this article. So, let's get started with them:
Fix 1: Reconnect It
Sometimes, the issue is not that much serious as it looks. Yes, there are possible chances that your Logitech G923 is not working on your PS4 and PS5 just because of some unwanted random errors. Therefore, in many cases, we have seen that this kind of issue gets fixed just by reconnecting the wheel after turning on/off it.
So, you must also try this out as possibilities are there that this issue gets resolved just by doing this, and you don't have to do anything. Meanwhile, if it is still not working with your PS4 and PS5, then don't get worried, as we have more fixes for you. So, let's check them out.
Fix 2: Restart Your PS4 or PS5
If it fails to connect to your PS4 and PS5 after performing the fix 1, then don't get panic because possibilities are there that the due to some random bug files and cache data that is stored on your console, it fails to recognize your wheel. Therefore, you just have to reboot your console and connect it again to check if the not working state gets changed or not.
Fix 3: Make Sure No Other Device Is Connected
You have to make sure that there is no other device is connected to your console. Yes, you have to first connect your Logitech Wheel before connecting to any other device. So, just keep this thing on your mind and check if it helps to fix the Logitech G923 not working issue on your PS4 and PS5.
Fix 4: Check If Your Have Allowed It
Sometimes, it happens that your device may disable the connection automatically. Therefore, you have to make sure to cross-check if it is enabled or not. If not, then make sure to enable it immediately and try connecting your Logitech G923 and check if not working issue gets resolved or not.
Fix 5: Check The Cable
Did you check whether the Logitech G923 cable is working properly or not? There is a possibility that the cables may have been damaged, which is why it does not work properly and displays this kind of error. As an alternative, you can check the cables and check if it gets fixed.
Fix 6: Change The Cable
Your wheel battery indicator makes it easy to see how much battery is left. You should nevertheless charge your Logitech wheel for a bit (around 2-3 hours) and then try connecting them again. If they do not appear on your device, you must first charge them for a bit. Low batteries can sometimes cause these issues, which may seem odd. If that doesn't work, try changing your cable.
Fix 7: Power Cycle Your Console
It is possible that your console may have some issue due to which you are getting this kind of error. Therefore, in order to fix the issue, we suggest you to power cycle your console and check if it helps you resolve the Logitech G923 not working issue on your PS4 or PS5.
Fix 8: Check For External Damage
Possibly, you dropped your wheel previously, which caused some internal damage, resulting in some of the wheel hardware failing to function. In order to prevent external damage, we suggest you thoroughly examine the wheel's body. Nevertheless, if you encounter any, then it is imperative that you go to the nearest Logitech service center and ask them to fix it.
Fix 9: Contact To Support Team
If you cannot fix the Logitech G923 not working on the PS4 or PS5 issue following everything we have suggested here in this guide, feel free to contact our support team.
Give them as much detail as possible about the error. They will undoubtedly give you some advice on how to fix it. However, if your wheel needs to be repaired, you must bring them to the local repair shop.
This completes our instructions on how to fix the Logitech G923 not working issue on PS4 or PS5. We believe you were able to solve the issue using the above methods. In case you have any questions about this topic, we would love to hear them in the comments below.