For years now, Netflix has successfully acquired a huge users base. Today it is known as one of the leading streaming services in the world, with millions of users. Netflix delivers a smooth and upgraded experience while you stream a video or movie. However, there are also instances when Netflix keeps freezing, interrupting your video streaming experience.
With that said, lately, many users have come up with a problem referring that "Netflix keeps freezing on the smartphone, PC or macOS". While we looked upon it, we found out that there are several possible reasons for Netflix freezing issue. However, with that, we cannot deny that there are several solutions as well. Today in this guide below, we will explain several methods to ensure smooth Netflix functioning without freezing in between.
Solutions that will help you in fixing the 'Netflix keeps freezing on Smartphone, PC or macOS.'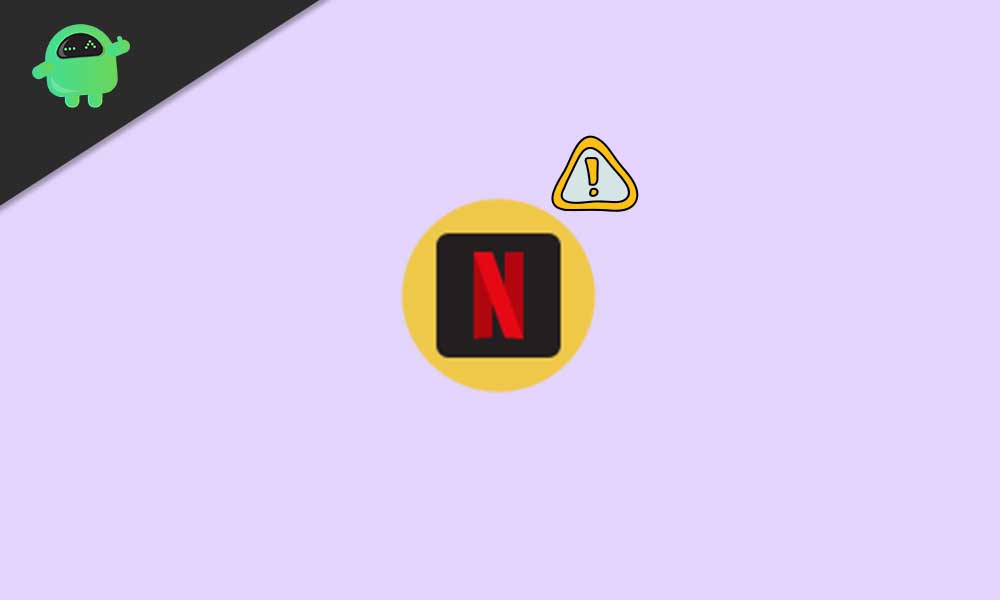 Fix For Smartphone Users:
Way 1: As per several Android Smartphone users, whenever they try to access Netflix on their device, they end up with error code 12001. The said error occurs due to the presence of outdated data on your smartphone or tablet. To get rid of that, all you need to do is, refresh data. For doing so, follow the steps given below:
Firstly launch the Android Settings app.
Now navigate to Apps and notifications > See all apps.
Further, scroll down and then tap on Netflix.
Now inside the Netflix sub-menu, navigate to Storage and Cache.
Now tap on Clear Storage and then tap on Clear Cache.
Way 2: Either Reboot your iPhone or Restart your Android mobile. It will restore all the Netflix information stored in your device and resolve the freezing issue.
Way 3: Most likely, if your Netflix app is freezing, it is because your mobile cannot access the internet. Consider fixing all the connection issues to your Home Network. First, check whether the problem connecting to your mobile data or Wi-Fi are showing any connectivity issue with your smartphone. If the issue is with the network connectivity, then troubleshoot your network connection.
Way 4: Several public networks, including Hotel Wi-Fi or more, blocks certain streaming applications. If while running Netflix, the screen keeps freezing, it is because that public network has blocked the app.
Fix for Windows and macOS users:
Way 1: Often, if there are certain information that needs to get refreshed on your system, it can end up freezing Netflix. The simplest solution here is to restart your computer (Windows or macOS).
Way 2: If Netflix keeps freezing on your Windows or macOS system, it may be due to a bad network. Here one of the best solutions is to restart your home network. For doing so,
Firstly, restart your Router and then test your internet connection. Here make sure you are able to connect to the internet.
If there are any connectivity issues you discovered, then consider troubleshooting your home network.
Here, after troubleshooting, you find that the Router is working fine, but the system can't connect to the network. Further, you will require to fix your system's wireless connection.
Way 3: Ensure that you are running an updated version of Windows and macOS. Outdated versions of both Windows and macOS can lead to Netflix freezing issues. Or
In case if you are facing Netflix freezing issues after a recent update, consider rolling back your graphic drivers to the previous version.
Way 4: Another way to ensure that Netflix doesn't freeze is clearing all cookies from your Netflix browser. With that, you can also clear Cache and check for improvements.
Way 5: Download and Install the latest version of your Graphics Driver. Doing so will possibly fix your Netflix freezing issue.
Based on our studies and research, these were some common fixes for the Netflix freezing problem. However, while one of the prime reasons can be your internet connection, there can be several other culprits as well.
With this, we end our guide for the "Netflix keeps freezing on smartphone, PC or macOS" issue. By using the solutions given above, we hope that the said issue gets resolved for you. If you have any queries or feedback, please write down a comment in the below comment box.