Streaming platforms have largely taken over the television entertainment industry in the past few years thanks to the rise of services like Netflix, Amazon Prime Video, and Hulu. Not only is owning a subscription to an online streaming platform way cheaper than shelling out the money for a monthly cable TV connection, but it opens the exciting world of the ever-evolving content of movies and TV shows. Various platforms like Netflix and Prime Video have their own original shows that their subscribers can enjoy.
However, there is one issue that remains the same with these OTT platforms, and that is the need to pay to watch anything you want. While there's really no way to completely unlock a library as big as that of Netflix or Hulu without paying for a service, there are many other streaming platforms that are completely free of charge that still have a decent catalog of movies and TV shows. Peacock TV is one such service that comes to mind when exploring the realms of free streaming platforms.
Peacock TV has an impressive list of free movies and TV shows that you can watch without paying a single penny. The streaming platform is owned by NBCUniversal, and one can expect pretty much everything that airs on the NBC channel to be present on Peacock TV as well. Apart from the decent range of movies and TV series that you get access to free of cost, there are also several 24/7 live channels that you can tune into, enjoying the experience of a cable TV subscription without actually paying exorbitantly for it.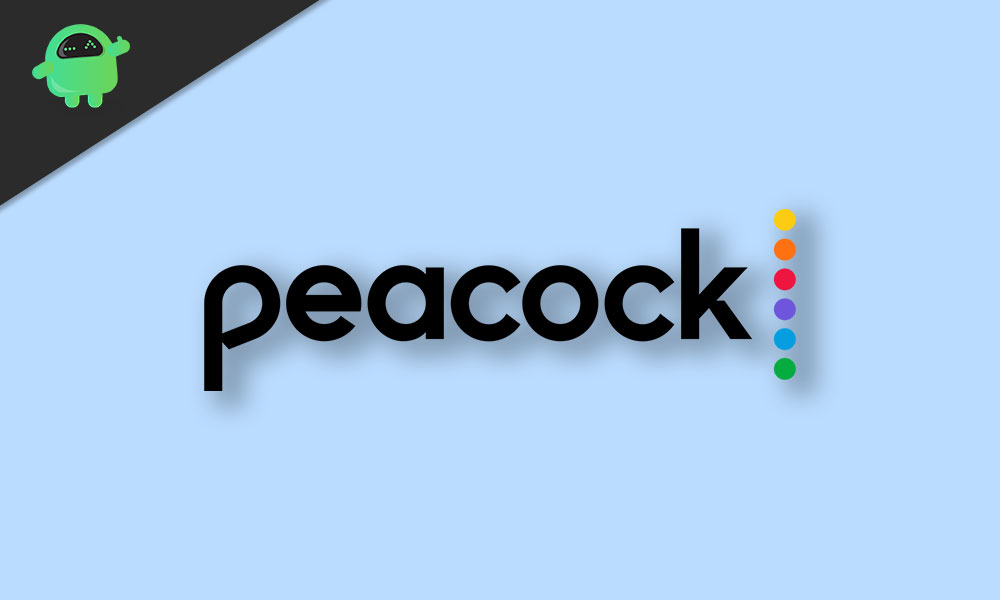 How to Fix Peacock TV Crashing on Roku, Fire TV, and More
No service is free of bugs, and the same is the case with Peacock TV. Several users of the platform have been complaining recently about Peacock TV crashing all of a sudden while watching content. Since Peacock TV is available for a wide range of devices like Roku, Fire TV, Android, PS5, Xbox, and more, the way to fix this issue also varies slightly from device to device. However, there are a few of the most effective fixes by which you can solve the Peacock TV Crashing bug on your phone, tablet, TV, or smart box.
1. Update the Peacock TV app
Most of the time, bugs are caused due to an update which is usually resolved immediately with another hotfix update. If your device doesn't have automatic updates turned on, you should try and update the Peacock TV app on your device. You need to use the Google Play Store for Android or Roku devices and the Amazon Store for devices such as Fire TV. If there's any update available, that ought to fix any issues that you may have been facing.
2. Force Close the app or Reboot your Device
You can also try force closing the app or rebooting your device. This usually fixes any problems that the app itself might have been facing due to its improper launch. You can clear the app away from your recent menu on both platforms, and can even manually force stop the app on Android-based devices like Roku within the App Info setting. If you are using Peacock TV on a gaming console like Xbox or PlayStation, then a reboot should do the trick.
4. Check your Credentials
Maybe your log-in credentials have been changed since you signed into the Peacock TV app on your Roku device or PlayStation console. The best way to tackle this issue is to simply sign out of your account and log back in using the updated username and password. This will reconnect you to the network and will fix any authentication errors that you may have been facing.
5. Clear Data/Reinstall the app
The last straw is to simply uninstall and reinstall the app. On Android TV-based devices, you can simply clear the data and cache within the App Info option if you don't want to bother reinstalling the app. Doing so will restore the app to its factory settings and will require you to set it up again. This usually fixes any issues between the app and your account that may have been causing Peacock TV to not work on your device. On the PS4 or PS5, you can do the same by uninstalling the app and downloading it again from the PlayStation Store.
6. Update your Device/Console
There's also a good chance that an outdated version of your device's operating system itself has been causing you troubles with using Peacock TV and other apps. Head to settings and check if your device or console has any new updates available. Install the updates and try to see if this fixes your issue. We recommend you update your Xbox or PS5 console or Roku device only when you have a stable internet connection and at a time when power cuts can be avoided.
7. Check for Region-blocked Content
There are several instances where a few movies or TV shows on streaming platforms like Peacock TV are only available in selected countries. If you're trying to watch a region-blocked movie or a TV show, you can use a VPN to unblock geo-restricted content.
8. Check Peacock TV's Server Status
There's also a possibility that Peacock TV itself is down due to server maintenance or other reasons. In such a case, you won't be able to load anything in the app on any of your devices. If you are indeed facing this issue on all of your different devices, then there's a good chance that the servers of the streaming platform itself are down. You can confirm your suspicion by using services like Downdetector that show any server outages for various platforms and services.
Conclusion
We hope our guide on how to fix Peacock TV Crashing on Roku, Fire TV, Android, iPhone, or iPad devices was helpful to you. If you have any tips other than what we've mentioned, do let the other readers know in the comments below! If you have any queries regarding the guide, feel free to contact us, we'd be happy to help!