Steam Deck was released as the Switch killer. It runs on SteamOS with Linux in the background. And it is designed to allow players a PC gaming experience anywhere they want without carrying around all the peripherals. This device comes with a USB C port, and this is what allows the users the ability to even connect a monitor to it.
But recently, many Steam Deck users have reported having trouble connecting their devices to a monitor. The feature is not working at all for them. If you are one of these troubled users, this article will help you out. Here, we have mentioned some standard solutions you can try to fix this issue. So without any further ado, let's get into it.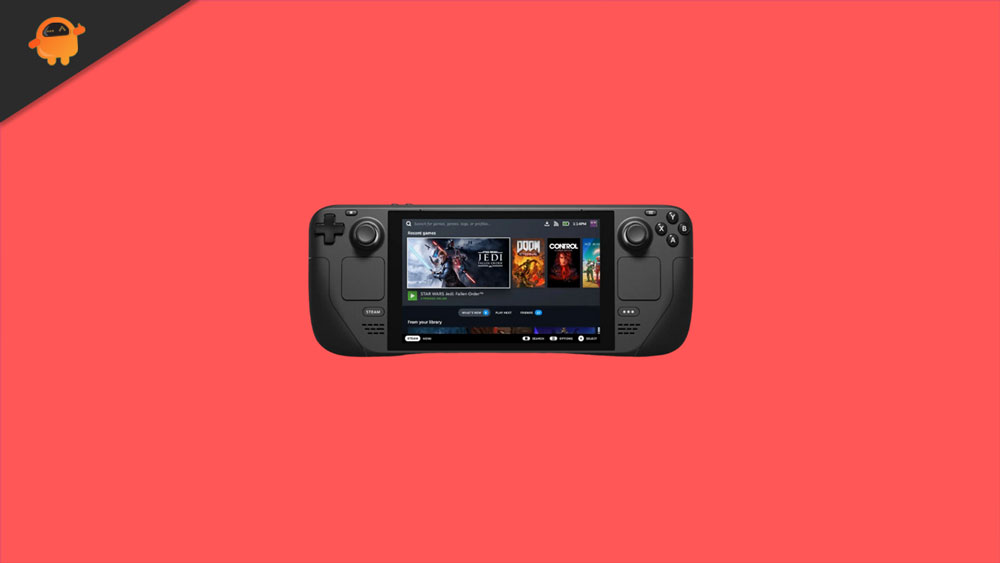 How to Fix Steam Deck Not Connecting to Monitor?
As mentioned above, Steam Deck comes with a USB C port, making using a monitor with it possible. You all need a USB-C hub with an HDMI port and are ready. You need the HDMI cable port on your TV and the HDMI port on the USB C adapter. And then, connect the USB C adapter to the Steam Deck. That is enough to display everything from your Steam Deck on your monitor. But some people are unable to do this. Let's look at how we can fix this.
Reboot the Steam Deck:
Any electronic device that runs into a software issue can be fixed sometimes with a simple restart. And the Steam Deck is no exception. You can hold the power button on your Steam Deck for 10 seconds, forcing the device to restart. Or you can navigate to Steam > Power > Restart to perform the same action using your Deck.
After the restart is complete, try using the monitor with it again. If it still does not work, try the next solution.
Update the Steam Deck:
If you are an older OS version of Steam, it might have some bugs on it. That could make your monitor incompatible with the Steam Deck device. To try and fix this, you need to update your Steam Deck to the latest version.
Press the Steam button on your Steam Deck.
Go to Settings.
Select System.
Next to the software update, you will see the option to check for updates. Tap on it, and if there is any update pending, you should see it here.
If no update is pending, you will see it up to date.
If there is an update pending, install the pending update and restart the device.
After the system restarts, try using the monitor with it again. If it does not work, move on to the following given solution.
Change the HDMI cable:
The HDMI cable you are using to connect your monitor to the System Deck could be incompatible with either the STeam Deck or your monitor. So you need to get a different cable and check whether that solves your problem. You can find an alternate HDMI cable in your nearest electrical shop, and on your lucky day, you might even find one at a low price. Unfortunately, we do not yet have an official HDMI cable released by Steam for their Deck device. So you will have to try and test which cable will work for you.
If changing to another cable does not help your problem, try the next solution.
Change the USB C adapter:
After the cable, another device that might be incompatible with your monitor and Steam Deck could be the USB C hub you use with your Deck device. If the hub is not from a reliable brand, you might not get the power required to drive your monitor. So try a USB C hub or dock from a reputed brand and check whether using that adapter solves your problem. You can find an alternate USB C adapter at your nearest electrical shop, and on your lucky day, you might even find one at a low price.
Try the next solution if changing the adapter does not help your monitor problem.
Contact support:
If none of the above solutions worked for you, you need to contact Steam Deck support. You can either Mail them, call them or inform them on Twitter about your issue, and they will provide a resolution to you. It would be best to call them to get a quick response, though.
If there is a hardware defect with your Steam Deck, you can get it resolved only by contacting customer support.
So this is all about how one can fix Steam Deck not connecting to the monitor. If you have any questions or queries about this article, comment below, and we will get back to you. Also, check out our other articles on iPhone tips and tricks, Android tips and tricks, PC tips and tricks, and much more for more helpful information.