Singing while listening to your favorite music offers a different kind of pleasure. However, if you are not well aware of the lyrics, repeating the wrong lyrics might even ruin your mood as well. So, the one thing that makes any audio streaming app ideal one must be live lyrics. And if you are a Spotify user, you can view lyrics in the Spotify app.
Even if the live lyrics feature has been enabled on Spotify, you can't yet take leverage of it for every song. This feature is now limited to a few selected English songs only. But if you still want to work something out to find a way to access live lyrics for your favorite songs on Spotify, we might have a few solutions.
Here, we have discussed a few tricks through which you can view Lyrics on Spotify using your Android or iOS device or even your desktop PC.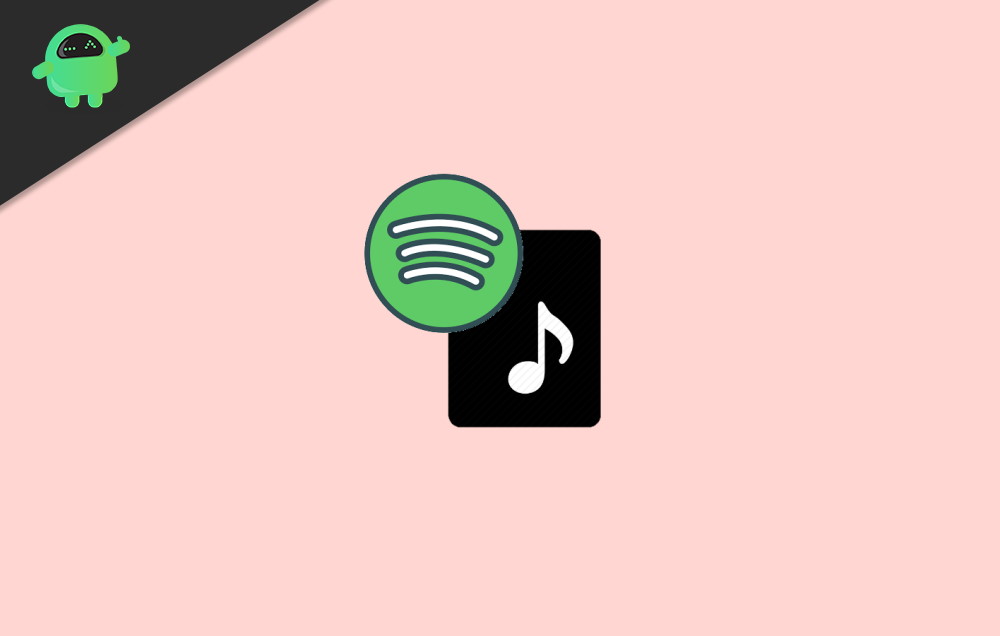 How to View Lyrics on Spotify App on Android, iPhone, and Desktop?
Since Spotify itself provides lyrics on its native app, we will start with that. Accordingly, we will also look at some other methods that will let you access lyrics for every song available on Spotify.
1. Spotify Live Lyrics
You can access the live lyrics right on the native Spotify app. However, one thing to remember is, this feature is not yet available for all songs. You can find it with a few selected English songs.
Although there is a much easier way to get the list of all songs with lyrics enabled on Spotify.
Open Spotify application
Go to search
Search for "Behind the lyrics."
This will provide you with a list of songs that come with live lyrics on the Spotify app. What's more interesting is, since it is a built-in feature, it will work across all the platforms.
2. Using Genius App
Genius is a lyric generating app that is available on both Android and iOS. The app seamlessly integrates with Spotify and provides live lyrics of all songs whenever you play them on the Spotify app. Once you set up your account on Genius, it will show you notifications for lyrics every time you play a song.
Setting up an account with Genius is quite simple. Just follow the steps below:
Download the Genius app for your device from the link below
Create an account. You can also sign up using Google, Facebook, or Twitter accounts as well.
Once you are done, click on the menu icon and go to Settings.

Enable "Suggest Genius Lyrics"

This will open your phone notification tab.
Allow notification for Genius app, and that's it.
Now, whenever you play any music on Spotify, you can scroll from the top of your screen, and you will see a notification from genius. On tapping the notification, it will take you to the lyrics of the current song playing on your device.
Download Genius for Android | iOS
3. Using the SoundHound Music App
Like Genius, SoundHound is another lyric generating app. This app easily syncs with your Spotify and provides you with proper lyrics for every song. It is again available for both iOS and Android. Once you install SoundHound on your device, just go to Spotify and play any music.
Once you install SoundHound on your device, just go to Spotify and play any music.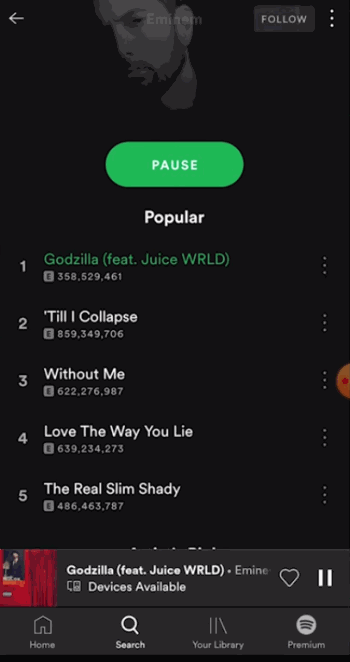 Now, come to SoundHound and press on the big SoundHound logo like button.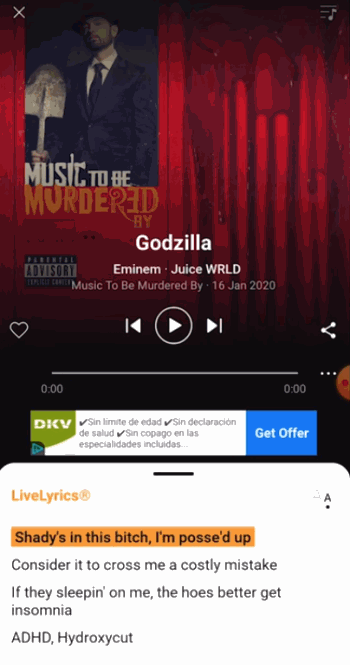 This will instantly detect your mobile sound and will provide you with accurate lyrics that will be synced with the audio. Hence, it will also highlight every sentence that's been repeated in the audio currently.
From my personal view, I would suggest SoundHound if you want to go for a third-party application. This is because it offers more accuracy and highlights every current line of the lyrics, which makes it easy to sing along.
Download SoundHound for Android | iOS
4. See Spotify Lyrics on your Desktop
One of the most efficient ways to get song lyrics on Spotify while streaming on your desktop is musiXmatch. It is a powerful application that works on any system despite you are using Windows or macOS. More importantly, it is in a partnership with Spotify; hence, you can expect a seamless experience.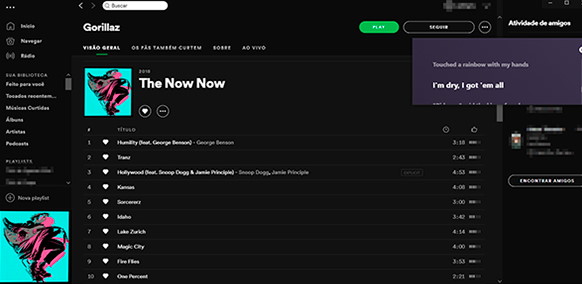 In addition, getting started with musiXmatch is further easier. All you need to do is download the app from its official website. Next, sign up for your account using the email of Facebook ID. Log in to your Spotify account and restart both applications to access their full functionality.
This will be all, and now you can see the lyrics for any music you play on Spotify. The lyrics are shown in a separate window, which comes with a few customizing options. You can resize the window, make it large or small, change the background color, font size, and more.'
Conclusion
Spotify is one of the most used music streaming app all over the world. There is no doubt about its large music library and buffer-free streaming quality. Although Spotify has now included lyrics for some selected songs only, we hope to see this feature gets applied to all songs very soon.
Until then, these were some of the best tricks which most people are already using. And you can use it too for finding the lyrics of your favorite songs on Spotify and sing out loud while listening.