Call of Duty's Warzone 2 isn't a battle royale revolution but a steady march forward. In a way that the original Warzone did not, Al Mazrah is a true victory because its action is unpredictable and challenging. As a result, Infinity Ward has returned to the fundamentals of battle royale in Warzone 2 despite the many technological innovations it incorporates – an ambitious playspace, aquatic combat, and overhauls to weapon ballistics and handling.
Everything is going well for the game, but after the recent Update, the COD Warzone 2 and Modern Warfare 2 Dev error 11557 started occurring. But, nothing to worry about as we have some fixes to this issue. So, let's check out the fixes.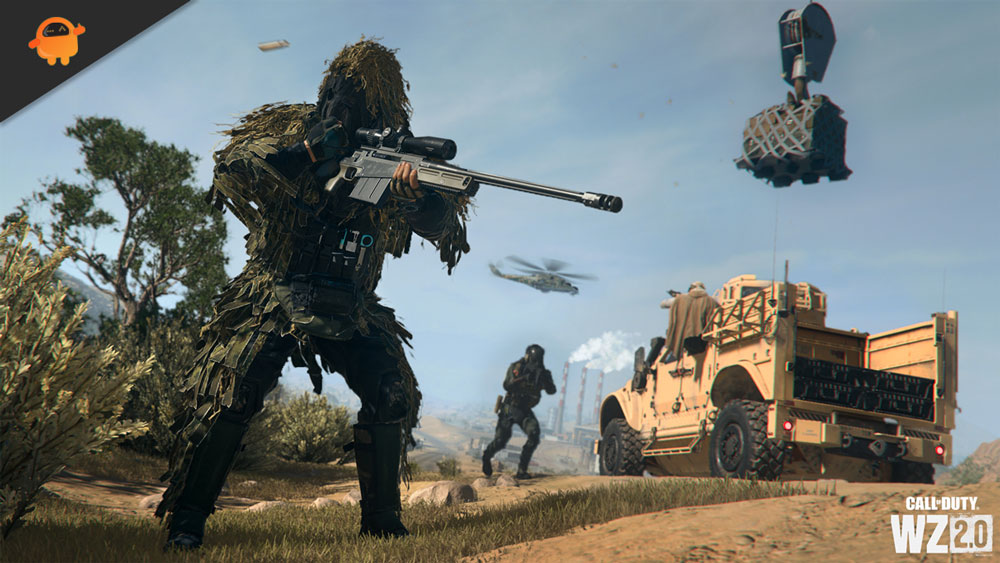 Why Do

COD Warzone 2 and Modern Warfare 2 Dev Error 11557 Occur?
A connection problem or an Internet Service Provider issue usually causes error 11557 in COD Warzone 2 or Modern Warfare 2 Dev. Currently, you may have difficulties playing due to duress in your internet connection, or your ping may be high.
If this is the case, your only option is to wait until your internet becomes stable. Also, there may be other causes of this issue, such as overheating, GPU overclocking, software-related problems, incompatible graphics cards, or malware.
Fix COD Warzone 2 and Modern Warfare 2 Dev Error 11557
There are some fixes available using which you can easily resolve the COD Warzone 2 and Modern Warfare 2 dev error 11557. So, in case you are facing this issue, here are some fixes you can perform:
Fix 1: Close Unnecessary Background Programs
Keeping apps or programs running in the background consumes many system resources. Additionally, it may conflict with COD Warzone, resulting in crashing on your Windows 10/11 computer. You should close unnecessary programs using the Task Manager app to prevent them from running.
In the Taskbar, right-click anywhere.

Click on

Task Manager

.

When you have selected all the programs you wish to close, click on

End Task

.
Fix 2: Lower the Graphics Settings
An updated version of Warzone brings Texture Streaming to the game. COD Warzone has been reported to dev error 11557 due to this feature by some players.
Therefore, we recommend that Texture Streaming be disabled. Moreover, disabling V-Sync and lowering other graphic options can improve game smoothness.
Fix 3: Verify the Integrity
This could be why COD Warzone 2 and Modern Warfare Dev error 11557 because of damaged or missing files. For this reason, the following steps must be taken to ensure that the game files are valid:
Before you can get started, you need to install the Battle.net client on your computer.

Then click on

Call of Duty: MW

Options.

Then click

Scan & Repair

.

From the menu, select

Begin Scan

.
Start the game again after completing the verification to see if the crash issue has been resolved. Here are some other fixes you can try if the above ones don't work.
Fix 4: Shift to DirectX 11
It has been reported that some players have experienced a specific DirectX error causing Warzone to crash. To play the game smoothly, it is recommended that all players upgrade to DirectX 11. You can switch between DirectX 11 and DirectX 10 by following these steps:
Launch Blizzard Battle.net to begin.

Choose Call of Duty: MW and then click Options.

Ensure the Additional Command Line Arguments box is checked in the Game Settings.

Put -D3D11 in the textbox.

Save the changes by clicking

Done

.
Once the system has been refreshed, restart it. Check if the dev error 11557 has been resolved after restarting COD: Warzone.
Fix 5: Update the Graphics Driver
Keep an eye on your to-do list when updating graphics drivers. The following instructions will help you manually update your Graphics Driver and fix COD Warzone 2 and Modern Warfare 2 Dev error 11557 problems.
Visit the official website of your graphics card manufacturer.

For Nvidia graphics users:

Nvidia's official site

For AMD graphics card users:

AMD website

Then, to do this, you will need to download and install the most recent graphics driver.
The GPU driver can also be updated automatically by following these steps:
The first step is to expand the Display tab in Device Manager.

Choose Update from the drop-down menu when you right-click the GPU name.
After updating, check if COD Warzone 2 and Modern Warfare 2 Dev error 11557 get fixed.
Fix 6: Disable Overlay
Even though the overlay feature has numerous advantages, it can also cause problems in the game due to its crashing tendency. Therefore, you should disable it while playing. Listed below are instructions for disabling the GeForce Experience overlay. It can, however, already be disabled, in which case you should proceed with the steps below.
To begin, open

GeForce Experience

.

Then, in the upper right corner, click on the

settings

icon.

Disable

In-game Overlay

by toggling it off.
Fix 7: Run as Administrator
You have two options if you want to run Warzone as an administrator. You'll need to right-click the Warzone shortcut icon on your desktop for the first step. From the drop-down context menu, choose Run as Administrator.
Alternatively,
To get started, right-click on the shortcut icon and choose Properties from the menu that appears.

Select the Compatibility Tab from the Properties window and tickmark the box next to Run as Administrator.

After this, click on the Apply button and then OK.
If the Warzone keeps crashing issue on Windows 10/11 PC has been resolved, you can run the game again.
Fix 8: Reinstall The Game
If you've tried all the above fixes and are still experiencing the COD Warzone 2 and Modern Warfare Dev error 11557 problems on Windows 10/11 PC despite meeting the minimum system requirements, try reinstalling it. There is no doubt that this will solve the issue of Warzone crashing. Let's see if this works.
Fix 9: Contact the Support Team
If you have no luck resolving this problem, you have no choice except to contact the COD support team. So, you can contact them and ask them about this issue; they will surely help you resolve it.
So, that's how to fix the COD Warzone 2 and Modern Warfare Dev error 11557. We hope that this guide has helped you. Meanwhile, if you need more details, let us know in the comments below.