Google Home or Google Nest is one of the best in class smart speakers that can intelligently server your purpose, thanks to Google Assistant. So, if you've already bought Google Home or Nest and want to play Spotify music over voice commands, then you're one the right place. Here we've shared the easy steps to connect and link Spotify to your Google Home or Nest.
Just like the Amazon Echo (Alexa), the most popular Google Home/Nest (Google Assistant) also becomes a centre of attraction for smart speaker users as the performance is top-notch that offers asking questions, other information, playing music, etc. The Google Home/Nest smart speakers can easily perform music streaming, playing music playlists to the connected online music streaming platform, excellent control over voice commands once you set the voice command in it.
Connect and Link Spotify to your Google Home or Google Nest
Now, if you've already had a Google Home or Nest smart speaker and you want to connect/link your Spotify account to easily play music tracks on the smart speaker directly via Spotify over voice assistant/voice commands then check out the guide below: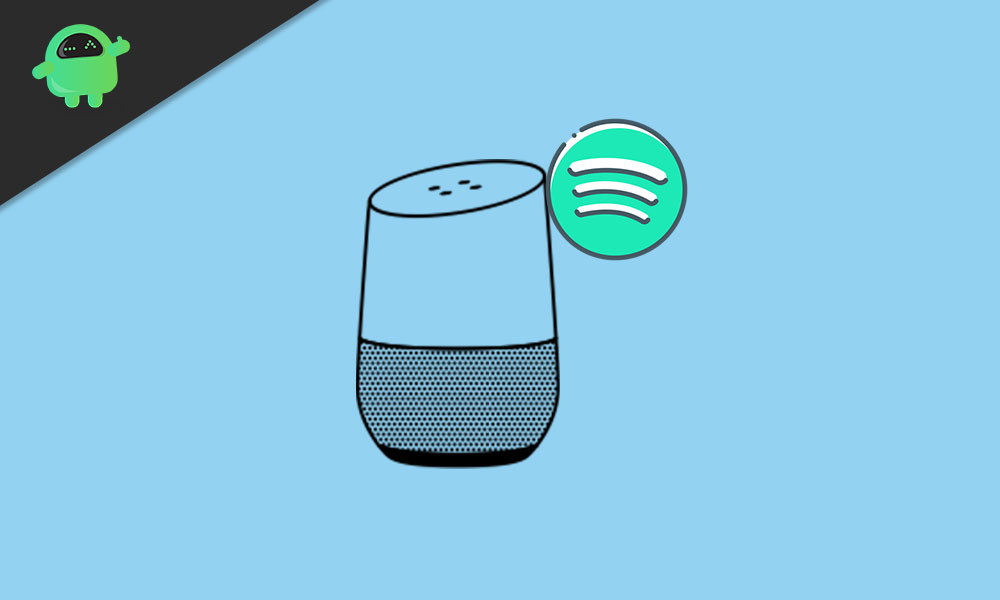 Keep in mind that your mobile device is connected to the same Wi-Fi network along with your Google Home/Nest smart speaker.
Now, launch the Google Home application > Tap on the Account section in the top-right corner of the screen.
You'll need to verify that the Google Account is showing the same one which is already linked to your Google Home or Google Nest device. [To switch Google accounts, tap on another account or you can also choose to Add another account]
Once done, go back to the home screen, tap on + (Plus icon) in the top-left corner.
Select Music and audio > Choose Spotify.
Now, tap on Link Account > Log in to Spotify.
Note: If you don't have an existing Spotify account then you can create a new one right now. Otherwise, you'll need to start the account linking process from the beginning later on.
Must Read: How to Remove Linked Google Accounts From Google Home
List of applicable Voice Commands to play Spotify Music
Once you've done linking your Spotify account to Google Home or Google Nest device, you're ready to play Spotify music right away. To just activate the internal Google Assistance in the smart speaker, you'll need to just say, "OK Google".
Once activated or enabled the Google Assistance, you can say any one of the following commands according to your preference. [Make sure to say 'OK Google' every time before saying the voice commands]
"OK Google, play [title/artist/album] from Spotify".
"OK Google, play my Discover Weekly on Spotify".
"OK Google, turn up/down the volume on Spotify".
"OK Google, play

from Spotify".

"OK Google, play some rock music on Spotify".
"OK Google, pause this song on Spotify".
For more voice commands, you can check out the Google Home support site.
Tip: You can also control the Spotify app on your Android with Google Assistant.
That's it, guys. We hope this guide was helpful to you. For further queries, you can comment below.