The Copperbeard error in Sea of Thieves has been reported by many players. It seems to occur mostly while players are trying to host an online session or when they are trying to join one. Some other players experience the error every time they press the Alt key – this error is usually reported by PC users.
The Copperbeard error is just one of many kinds of errors that players experience in the game. We've published articles in the past on fixing many of these errors, including; the Marblebeard error, Lavenderbeard error, Fluffybeard error, Lapisbeard and Greybeard errors, FishBeard error, DaffodilBeard error, Lazybeard and Denimbeard errors, and many more. Basically; if a beard error exists on Sea of Thieves, chances are that we've written about it already, so take a look around the site in case you're experiencing other errors apart from the Copperbeard Error in Sea of Thieves.
The Copperbeard error is known to have several causal factors. Before we delve into how to go about fixing it, let us first discuss what the potential causes of this error are.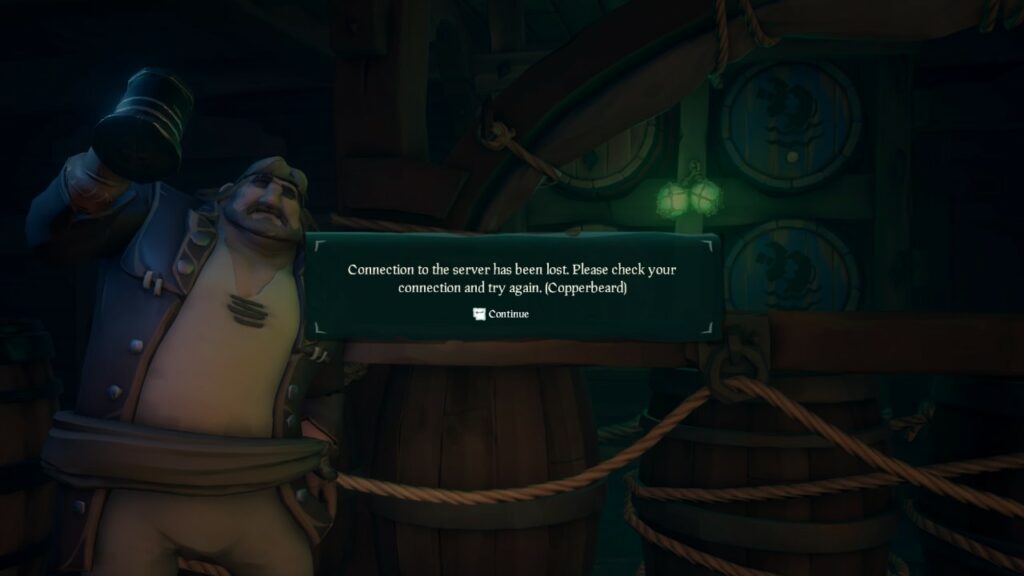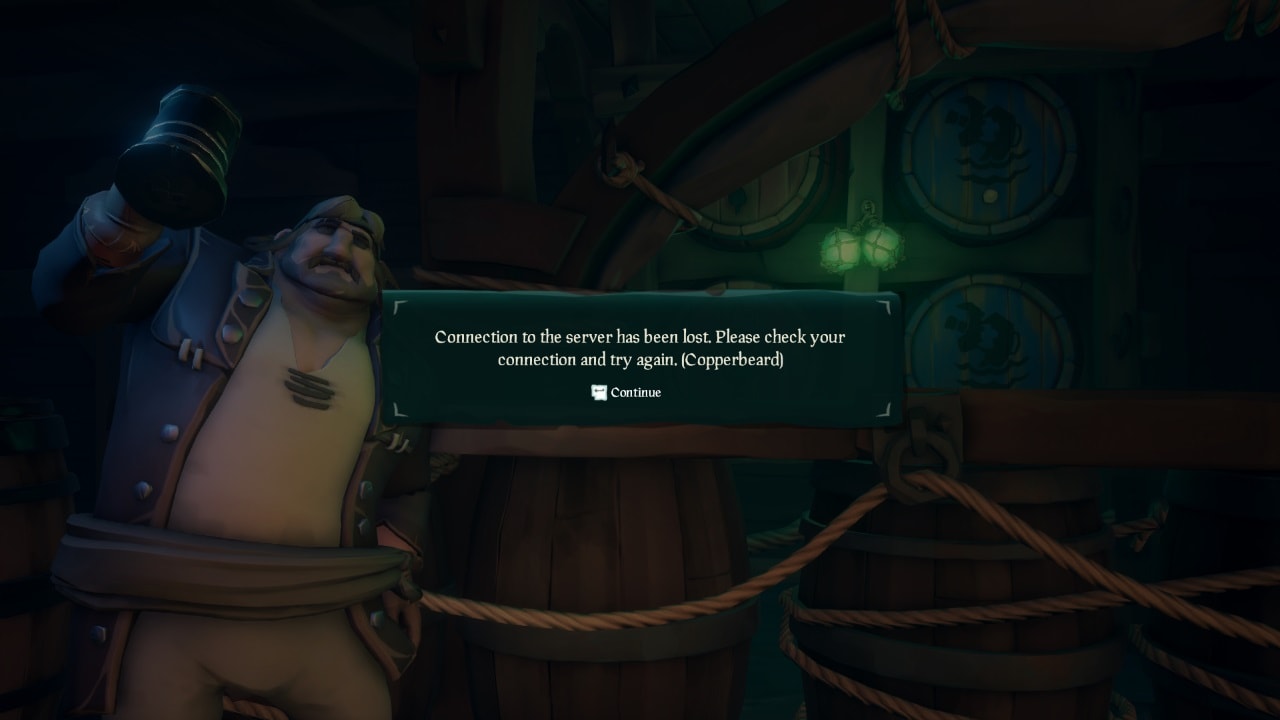 Potential Causes of the Copperbeard Error in Sea of Thieves
Server Issues
Rare Limited, the developers of Sea of Thieves, has been working endlessly to resolve this server issue. This issue can be caused either by internal problems or sometimes, for Xbox users, it can be caused by an issue with the Xbox Live infrastructure. If this is the problem for you, then there really isn't much that you can do to fix it. The best available option is to accept the error, and then wait it out patiently until Rare is able to come up with a permanent solution to the problem.
The Game Doesn't Have Background Running Permissions
If you're a PC gamer running on the Windows 10 operating system, it is important that you allow the Sea of Thieves game the permission to run in the background. If your Windows 10 PC isn't configured to grant the game background running permissions, then you are likely to encounter the Copperhead error. To fix this, simply grant Sea of Thieves permission to run in the background on your PC.
Issues With Screen Size
Some users have raised an issue of the Copperhead error occurring as a result of issues with their PC's screen size. This is often due to complications arising from having a bad patch. The fix for this is pretty simple. However, if you are a fan of playing games on full screen, you're not going to like this. This is because the only fix to this problem is by switching Sea of Thieves to Window mode immediately after opening the game.
Corrupt Game File
There are instances where the Copperbeard error will occur simply because the game files present on your system are harbouring a bug, a corrupt file, or multiple corrupt files. The solution to this problem is a simple reset. This can be done from the Apps & Features menu in your PC settings.
Now, let us move into a comprehensive discussion on how to solve each of these individual problems.
Steps to Fix Copperbeard Error in Sea of Thieves
To solve each of the problems stated in the previous section, players should follow the below steps carefully.
Check for Server Issues
You may want to try and find out whether Rare Limited is having any issues with their servers at the time you're experiencing this error. If the error seems to be widespread and a lot of people in your geographical area are also experiencing similar difficulties, then there may not be much you can do to fix the problem.
Historically, this has been due to conflicts within the infrastructure of Xbox Live. To check that this is the case, you should go on to visit checking sites like IsTheServiceDown to confirm if other players in your area are also experiencing similar difficulties at the same time as you.
Grant Sea of Thieves Background Running Permission
To fix this issue, first of all, make sure that Sea of Thieves, as well as any other background services on your computer, are closed.
Next, press the Windows + R buttons to call up the Run dialog box. In the text box, type ms-settings:privacy-backgroundapps, and press the Enter key. This would open up the Background Apps window in your PC's Settings application.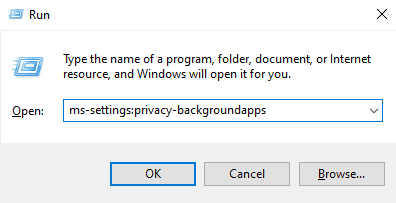 When the Background Apps window comes up, enable background apps by toggling the button under Let apps run in the background to "ON". This will allow all the apps on your PC to run in the background when you minimize them, or when they are not in use.

When you have done this, scroll through the list of apps and navigate to where the Sea of Thieves game is. Check it to ensure that the button is set to "ON". After you have confirmed this, you can then go back and open the game again to check if the problem has been resolved successfully.
Run the Game in Window Mode
If your encounter with the Copperbeard error is as a result of issues with your PC's screen size or screen resolution, then you may need to switch your viewing mode to Window mode. Provided that the above two solutions haven't worked for you yet, maybe this one will.
To do this, simply press Alt + Enter as soon as you start the game in order to switch it to Window mode. You may not like playing your PC games in Window mode, but if you really want to play this game and the above methods haven't worked for you, this may be your last resort.
However, if you are still experiencing the same Copperbeard error, then you may want to try the last method below.
Reset the Game from Apps & Features
This fix works if you are seeing the Copperbeard error as a result of a bad or corrupt file among your Sea of Thieves game files. Because Sea of Thieves is installed as a Universal Windows Platform (UWP) app, you won't be able to verify the integrity of the files as you would be able to on Origin, Steam, and so on.
However, you can still fix this problem locally. You can do this by resetting the game through the Advanced Options for Sea of Thieves. This is a solution that has been tested and confirmed by many other players of the game. What this solution does is that it restores the game to its original state. This means that all the cache, account-related data, and all installed updates will be cleared.
But you do not have to panic, as there will be no data loss associated with this procedure.
The first step to carrying out this procedure is to bring up the Run dialog box, and typing ms-settings:appsfeatures into the dialog box. Then press the Enter key.
On the Apps & Features menu, navigate downwards through the list of UWP apps installed on your PC and find Sea of Thieves. Immediately you find it, click on it once in order to expand the menu, and then click on the Advanced Options hyperlink.
When the Advanced Options menu opens up, scroll down to locate the Reset tab and then click on the Reset button.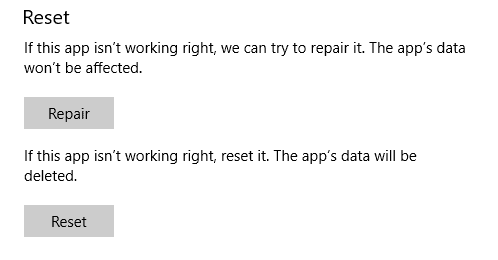 After you confirm the operation, wait for it to be completed. After that, open up the Microsoft Store and install every update of Sea of Thieves you have pending before you launch the game again. Lastly, open up the game to see if the problem has now been resolved.
If any of these processes has worked for you, do drop a comment in the comments section below and let us know how. If none of them worked, also let us know. And if you somehow have been able to discover a new method which worked in helping you solve the Copperbeard problem, then we would love to hear how you pulled it off below.