Snapchat posts usually disappear after 24 hours from the time of posting. But thankfully, there is an option to preserve them, and its called "Memories." It gives us the option to save either when posting or after the story is posted.
You can delete single or multiple Snapchat Memories at once if you wish to. But letting these memories is not enough; you also need to remove them from your app cache. Otherwise, they will ie, there forever and will eat un-necessary space.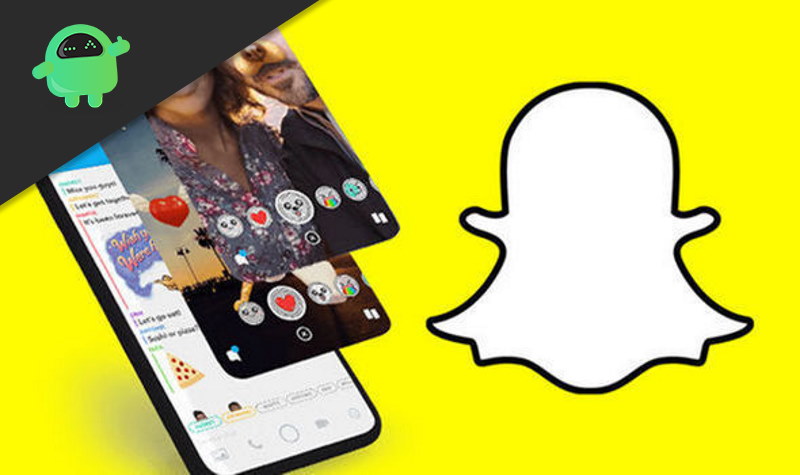 How to delete a single memory or all of them in Snapchat and clear Snapchat memory caches?
If you want to remove an old memory that you don't need, there is a way to do that. But the interface is too tricky, and new users find it hard to navigate. So in this article, we're going to simplify it for you.
Deleting a single memory
Deleting a single memory is very easy and quick to do in Snapchat. Just follow these steps, and you'll be good to go.
Open Snapchat and open the camera interface.
Now, just below the shutter button, there is another icon, like a small shutter icon or cards.
Tap on it, and it will open the Memories.
Now tap and hold on the memory you wish to delete.
As a pop up opens, tap on Delete Snap and tap again to confirm your action.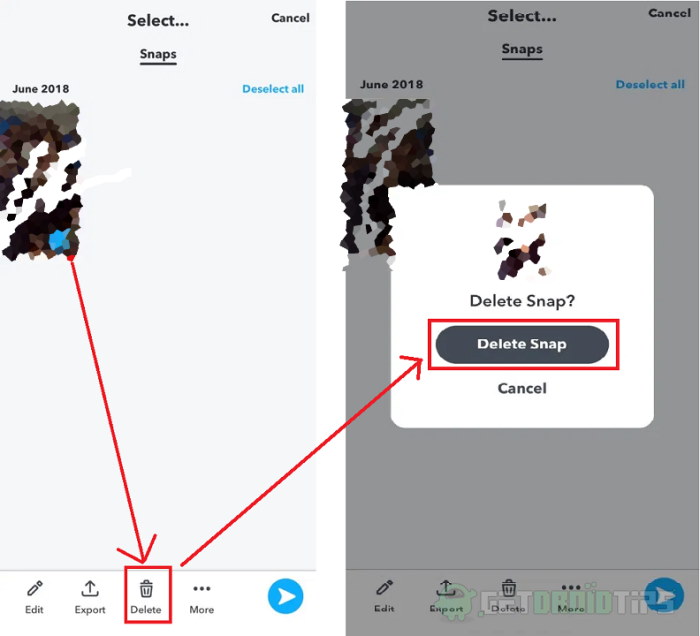 Congratulations, you've removed the snap from memory.
Deleting all snaps
So, if you're wondering if there is a way to get rid of all the snaps at once quickly, there is one. Hence, follow these steps to delete all snaps from memory, at once.
Again go to memories as mentioned in the above paragraph.
Now, tap on the check (tick) icon on the top right corner.
Now, you'll be offered with an interface to select and manage your memories.
Tap on select all, and it will select all the snaps.
Now tap on the trash icon at the bottom, and confirm by tapping delete again.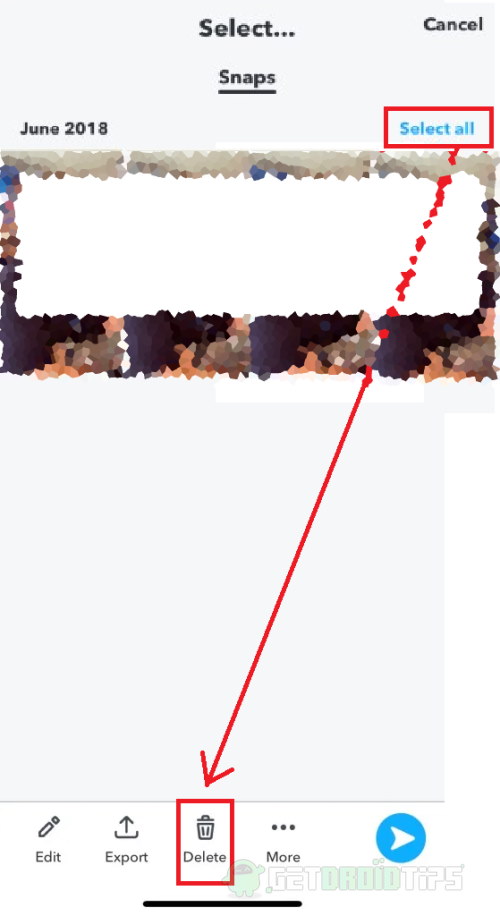 Viola, now you've deleted all snaps from memory in your Snapchat account.
Deleting memory caches
Every data on your phone is making a temporary cache. Caches take up significantly large storages depending on its use, and in return, it gives us a snappier experience and crappier experience if caches are filled. Hence you can remove them after or before deleting your memories by following these methods:
Open the Camera interface in Snapchat.
Now, tap on the Bitmoji(ghost) icon to the top left corner.
Again, tap on the Gear icon to the top left corner.

This opens up settings for the Snapchat app.
From the interface, tap on clear caches.
From the plethora of caches to clear, tap on Clear memories cache and tap to confirm.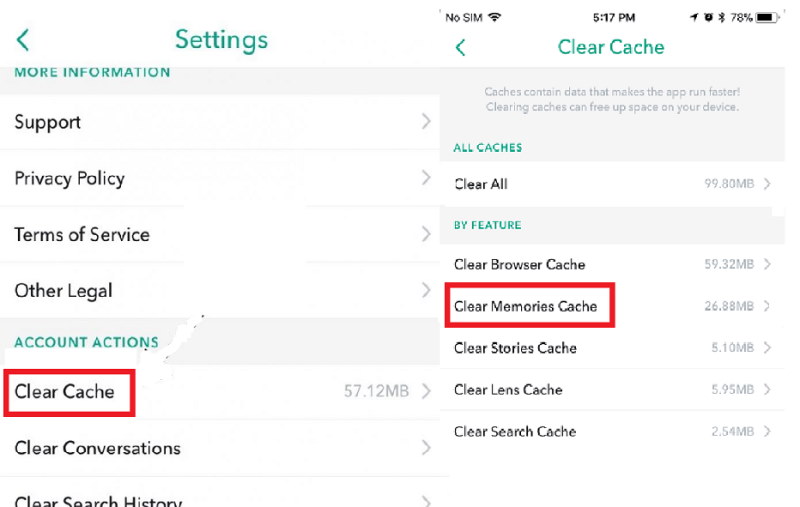 Well done, now you've cleared the cache out of it. Finally, you can start using the app as normal.
Conclusion
If you want to get rid of any annoying stories or snaps in memories, you can. The process is simple and takes less time to do. Although clearing all of your snaps will remove them all at once. But if you want them later, you can hide them by selecting Disable Memory from the option instead of deleting.