In this tutorial, we will show you the steps to fix the Discord no route error. When it comes to instant messaging and VoIP applications, there are not many who could compete with Discord. The ease of interaction coupled with the ability to send different types of media files has really made it a boon for the gaming community. Plus its support for all the major platforms further adds feathers to its cap. However, in spite of the above perks, you might occasionally come across an error or two.
As of now, quite a few users seems to be facing the Discord no route error. Talking about the reasons, the IP Address or the Firewall or antivirus app might be conflicting with Discord servers. Along the same lines, if you are using a VPN without UDP, then also it might also result in trouble or two. Likewise, in some instances, issues with the Quality of Service High Packet Priority or the DNS Settings could also throw in the said error. In this guide, we will show you how to fix all these issues which in turn should fix the Discord No Route Error.
Also Read: How to Fix If You Can't Hear Anyone on Discord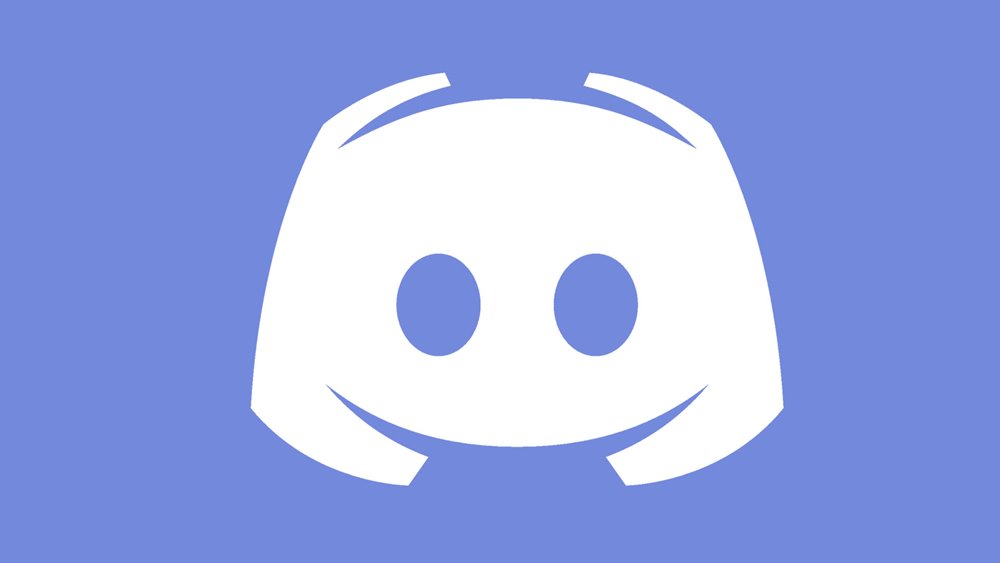 How to Fix Discord No Route Error
Since there isn't any universal fix for this error, you should try out all the below-mentioned workarounds until you are able to achieve success. Follow along.
Fix 1: Restart Router
If you are using a dynamic IP address, then your IPv6 address might get distorted with these changing IPs. Fortunately, the fix for the same is pretty easy. All that is needed is to reboot your router and modem. At the same time, it is a good idea to reboot your PC as well. Do these things and see if it is able to fix the Discord no route error. However, if you are still facing this error, then refer to the other tweaks mentioned below.
Fix 2: Disable Firewall
If you have enabled the Windows Firewall, then there are chances that it might conflict with the Discord servers. Therefore, you should consider disabling it while using Discord. Do keep in mind that if you are using a third-party firewall, then you need to uninstall it from the Programs and Features section of the Control Panel. The below instructions are for the in-built firewall app:
Search for Windows Defender Firewall from the Start menu,
Then click on Turn Windows Defender Feature On or Off from the left menu bar.

Now select the Turn off Windows Defender Firewall option from both the Public or Private section and click OK.

Try running Discord and check if the no route error has been fixed or not. If it is still there, then re-enable Firewall, and then proceed with the below-given fixes.
Fix 3: Use VPN with UDP
If you are using a VPN, then it is highly recommended that you use a VPN that uses the UDP. If the VPN on your PC doesn't use the (User Datagram Protocol), then Discord might have a challenging task in interacting with their servers and hence could throw up the said error.
If your VPN doesn't support UDP, then you might have to switch over to a new one, but first, confirm with their support staff that their VPN support this Datagram Protocol. Once you have set up your VPN with UDP, launch Discord and this should then fix the no route error. However, if you aren't using a VPN, then move over to the next fix.
Fix 4: Use Google DNS
You could also switch over to Google DNS while using IPv4. This will help you bypass any network restrictions put in place. Here are the required steps for the same:
Also Read: How to Change Android DNS Settings
Use the Windows+I shortcut keys to bring up the Settings menu. Then go to Network and Internet section.

Click on the Change Adapter Options.

Right-click on the connected network and go to Properties.
Select the Internet Protocol Version4 option and click Properties.

Then select Use the following DNS server addresses. and set the Preferred DNS server to 8.8.8.8 and Alternate DNS server to 8.8.4.4.

Click OK to save these settings and then restart your PC. See if it is able to fix the Discord no route error.
Fix 5: Disable QoS
If the QoS or Quality of Service of Discord is set to a high packet, then sometimes your network might not meet this requirement. Hence it is recommended that you keep this setting disabled, especially for users that don't have a fast and consistent network.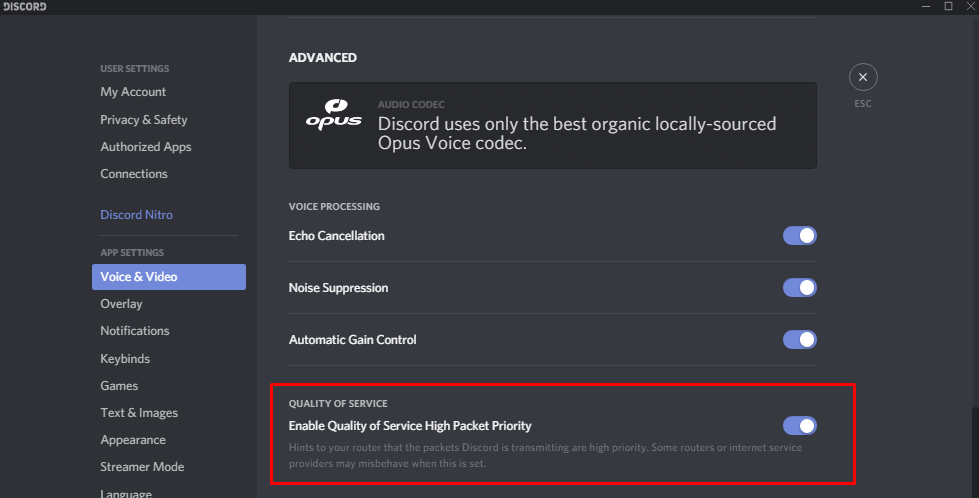 To do so launch Discord and click on the Settings icon situated at the bottom left.
Then go to the App Settings page and click on Voice & Video.
Scroll to the Quality of Service section and disable the Enable Quality of Service High Packet Priority toggle.
After this is done, close the app and then relaunch it. Check if it fixes the Discord no route error.
Fix 6: Reset DNS
Resetting or Flushing the DNS has also resulted in success for some users when it comes to the above-mentioned error. Here is how you could do so on your PC.
Search for CMD from the Start menu and launch it as an admin.

First off, release the IP Config via the following command:

ipconfig /release

Then you will have to flush the DNS as follows

ipconfig /flushdns

Finally, you should renew the IP Config using the below command:

ipconfig /renew

Once that is done, restart your PC and launch Discord, the error should have been fixed by now.
With this, we conclude the guide on how to fix the Discord no route error. We have shared six different methods for the same. Do let us know in the comments which method worked out in your favor. Rounding off, here are some iPhone Tips and Tricks, PC tips and tricks, and Android Tips and Trick that you should check out as well.