Windows 11 beta build (Insider Preview) has been released for a while and the eligible Windows 10 users are loving it so far due to its huge visual changes, improved design elements, some improved functions, multi-tasking, etc. But if you're going to install the Win11 dev or beta channel on your existing Win10 computer without deleting it, then you should check out How to Dual Boot Windows 11 with Windows 10?
With a dual boot function on your single computer, you can easily boot and run either Windows 10 or Windows 11 whatever you want to run individually. This method will allow you to test out all the improved or newly added features on Windows 11 without even deleting/uninstalling Windows 10 system. Therefore, you can easily understand the difference and decision whether to continue using Win11 right now or not.
Well, creating a dual boot sequence and partition is quite easier than you may think. All you need is to simply get a Windows 11 ISO file, a flashable USB pen drive, enough storage space to create a dual boot partition, and some patience. It seems that you'll require a compatible desktop/laptop to install and run Windows 11 OS properly. If your computer doesn't have TPM 2.0, UEFI boot type, Secure Boot, etc, you can check out this guide.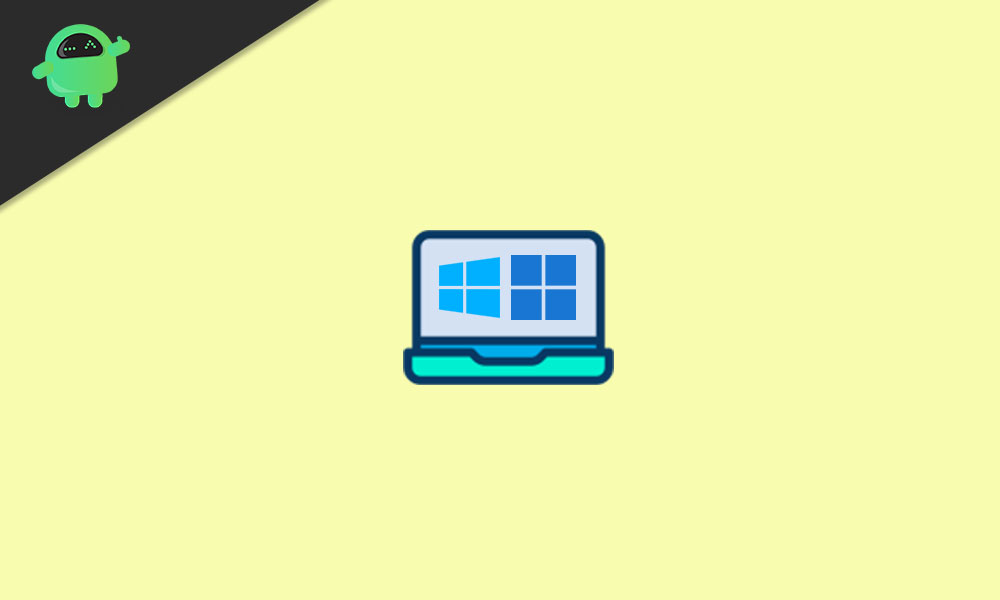 How to Dual Boot Windows 11 with Windows 10?
Note: Make sure to take a backup of the important data before performing any of the steps below.
Once you're sure that your PC will run Windows 11 OS properly, you'll have to get the Win11 ISO image file and create a bootable flash drive if you already have a USB flash drive (pen drive). However, if you don't have a USB flash drive, you can directly mount an ISO image file.
1. Download Windows 11 ISO
First of all, make sure to visit the UUP Dump website.
Now, search for the latest Windows 11 Dev/Beta channel release and download it according to the architecture of your PC. [x64/x86/arm64]

You can check out the specific architecture of the specific computer from Windows Settings > About. Here you can see System Type under Device Specification.

Once you click on the latest Windows 11 Insider Preview build (link), you can select Language > Click on Next.
Now, make sure to select the Windows 11 OS Edition according to your Windows 10 OS Edition from the Windows Specification option (Windows Settings > About).
Click on Next > Select Download and convert to ISO.
Click on Create download package and a compressed zip file will start downloading on your PC.
Then extract the zip file into a folder > Double-click on the 'uup_download_windows' file as you're running Windows on your PC.
A Command Prompt or Terminal window will open and you'll see the download progress on the screen. It indicates Windows 11 Insider Preview build download.
So, you'll have to wait for the download to complete. Once done, it'll ask you to 'Press 0 to exit.'
Now, press the 0 (zero) key to exit the command prompt window.
Finally, head over to the same extracted zip folder again, and check whether the Win11 ISO (disk image file) is available or not.
If it's showing then you're ready to follow the next method. Otherwise, try disabling the antivirus software temporarily and then re-download the ISO image file again.
2. Create Windows 11 Bootable Media
We'll highly recommend you using the Windows 10 Media Creation Tool from the official Microsoft website for Win11. So, first of all, you'll need to 'Create Windows 11 Bootable USB Drive' using Rufus.
3. Shrink a Volume or Disk Partition
You'll have to shrink the current partition to make another disk space to install Windows 11. To do so:
Just press the Windows + R keys to open the Run dialog box.
Next, type diskmgmt.msc and click on OK to open Disk Management.
Here choose and select a drive that has enough space to install Win11. So, right-click on any volume and select Shrink Volume.
A dialog box will appear. Here you'll have to enter the amount of space that you want to shrink in MBs > Click on Shrink.
For instance, if your current volume has around 150000 MB (150 GB) space available, then you'll have to enter 70000 in the Shrink field. It'll shrink your current volume to 80 GB, and the remaining 70 GB will be left as Unallocated space.
4. Create a New Volume
If you want to create a new volume then just right-click on the Unallocated space.
Click on New Simple Volume to select it.
From the New Simple Volume Wizard menu, click on Next.
Then make sure to enter the specific space size for the new volume and click on Next.
Now, you'll have to Assign any of the drive letter options from the drop-down list and click on Next.
Make sure to select Format this volume with the following settings: from the wizard.
Next, select NTFS for the File System > Allocation unit size – Default > Volume Label – Windows 11 respectively.
Additionally, click to checkmark the Perform a quick format option.
Finally, click on the Finish button to create a new partition easily.
5. Install Win11 with Win10 (Dual Boot)
Either you want to mount and install the Windows 11 ISO image or use a bootable USB flash drive, we've covered both.
Now, right-click on the ISO image file and click on Mount. Once you have mounted the image, it will appear as a new drive under This PC.
Then open the ISO folder and run the setup.exe file > Click on Yes if prompted by UAC.
This will run the Windows 11 installation screen > Select No thanks.
Accept the terms and conditions > Select Next.
Select the Custom: Install Windows only (advanced) option.
From the Where do you want to install Windows screen, select your newly created disk volume for Win11 and click on Next.
You're done. Windows 11 OS will now start installing on your PC.
The process may take some time to complete and your PC may restart several times during this process. So, have some patience.
Whereas if you want to connect your bootable Window 11 USB flash drive and install the same then make sure to follow the steps below:
Now, either power on your computer or restart it, and during the boot process, quickly start pressing the BIOS / SETUP / BOOT key continuously until you see the boot from DVD/USB screen. [The keys will vary to the brand or model respectively but F2, F11, F12, Delete keys are most common]
Once you're on the boot from DVD/USB screen, you'll have to select the Boot sequence on your computer to that inserted Windows 10 USB bootable drive as a first priority.
After selecting the inserted Windows 10 drive as a primary boot device, just restart your computer once again. [Do not remove Windows 10 drive or do not unplug the power cable]
When the computer prompts you to 'Press any key to boot from CD or DVD….', just press any key from the keyboard to continue.
Now, follow the on-screen instructions to proceed further.
Make sure to select the Language, Time & currency format, and Keyboard or input method from the next screen.
Now, click on the Next button > Click on Install now.
Make sure to accept the terms and conditions > Click on Next.
Click to select the Custom: Install Windows only (advanced) option.
Select the newly created volume for Win11 from the list > Click on Next.
Follow the on-screen instructions to proceed and the Windows 11 OS installation process will start.
Wait for the installation process to complete and then restart the PC.
Enjoy!
Steps to Choose Default Windows OS at Startup
Now, you'll see a boot option to select between Windows 10 and Windows 11 OS every time you boot your computer. Just select the OS and your computer will start in that selected OS.
However, if you don't want to get that prompt every time then make sure to follow the steps below to choose the default Windows OS whenever you boot your PC.
Press the Windows + I keys to open Windows Settings.
Go to System > Head over to About.
Click on Advanced System Settings under the Related Settings option.
From the Startup and Recovery section, click on Settings.
Click on the drop-down list for Default operating system > Select your preferred Windows OS version as a default.
Now, make sure to set the Time to display the list of operating systems and the Time to display recovery options when required.
Finally, click on OK to save the changes and restart your PC.
So, whenever the system restart, it'll ask you to choose your preferred Windows OS to boot. However, if you don't select any of them, the system will automatically boot the default operating system as selected.
If you're still unable to see the dual-boot option during restart, make sure to disable the fast startup option on your PC.
Disable Fast Startup Feature on Windows Computer
Click on the Windows Start menu and type Control Panel in the Windows search bar.
Now, click on Control Panel to open it > Head over to System and Security.
Select Power Options > Click on Choose what the power buttons do.
Click on Change settings that are currently unavailable.
Next, make sure to uncheck the Turn on fast startup checkbox.
Then click on Save changes.
You're good to go.
That's it, guys. We hope you've found this guide helpful. For further queries, you can comment below.