2022's Overwatch 2 is a free-to-play team-based first-person shooter video game by Blizzard Entertainment which is a sequel to the 2016 hero shooter Overwatch title. However, most players encounter some major issues or bugs in this game for a while. Many players have recently started reporting that the Overwatch 2 Hero Challenges Not Working Error is bothering them too much because it seems blank on the page.
Therefore, affected players cannot view the locked Heroes and the requirements in the Overwatch 2 game. Meanwhile, several players are facing other issues such as the 'Starting game, trying again' issue, Error Code LC-208, Error Code LC-202, in-game lags, stutters, startup crashes, and more. So, if you're facing the same Hero Challenges blank page issue, you can check this article to get some workarounds that can help a lot.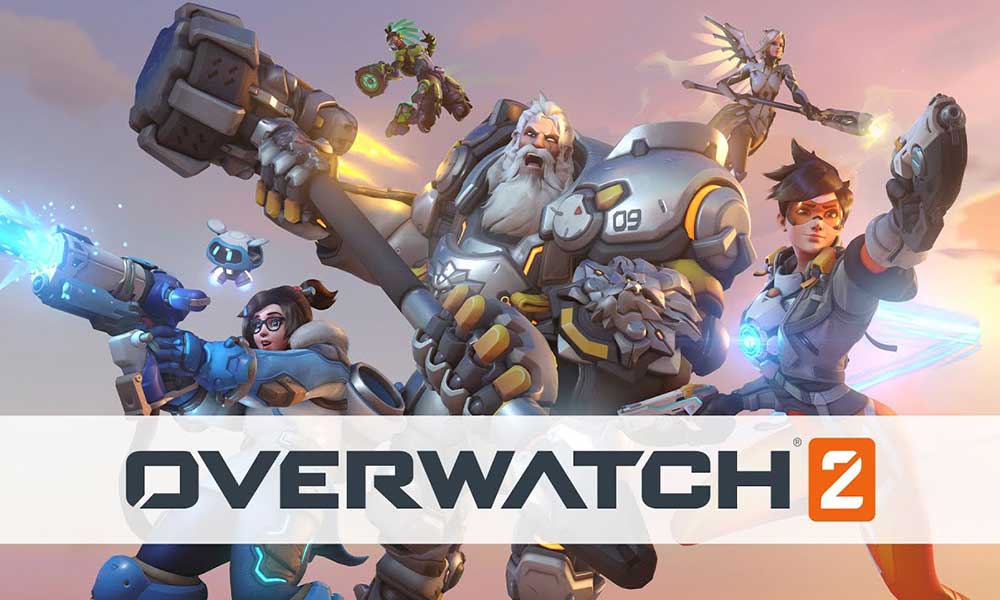 Fix: Overwatch 2 Hero Challenges Not Working Error
It's worth mentioning that whenever Overwatch 2 players launch the game and want to get into the Hero Challenges, it sometimes appears on the screen which means this issue isn't widespread yet. But the majority of affected players are quite high which seems frustrating enough. Specifically, PC and Console gamers are experiencing this error quite often. Several reports are claiming that this isn't a bug and is more likely to be a server-side error as of now.
Well, this can be possible because more & more active players are trying to get into the Overwatch 2 game servers due to its popularity and free-to-play version. The overloaded number of active players at the same time may trouble you a lot for sure as well as put immense pressure on the servers badly. Not only affected Overwatch 2 players don't see anything on the Hero Challenges page, but their in-game progress also gets lost unexpectedly.
Fortunately, Blizzard Entertainment is aware of this issue and they're working on it. Meanwhile, the chances are high that players might encounter the same error again and again until the servers scaled up or the load on the servers is reduced. Blizzard has confirmed that though players may get Hero Challenges issues, their in-game progress won't be lost anymore until the problem gets fixed which is a good thing. Blizzard is tracking all the data for the players.
Currently, there is no official solution available yet. However, you can try some workarounds mentioned below until the official patch fix arrives. There is no other way to get rid of the specific error right now as a player. So, without wasting any more time, let's get in.
1. Check the Server Status
It's highly recommended to check for the server status by following the official @Overwatch Twitter handle to get all the official updates and reports. You can also visit the third-party DownDetector Overwatch 2 Status here to check real-time server outage reports, live outage maps, and more by the affected players. If there is an issue with the server with the majority of players then make sure to wait for a few hours and try again.
2. Update Overwatch 2
If you're using an outdated Overwatch 2 game on your PC and haven't updated it for a while, then make sure to follow the steps below to do so. An outdated game patch version may trouble a lot and cause issues with the game launching and connecting to the game servers. Therefore, players can eventually receive errors.
Launch the battle.net client on the PC.
Click on the Overwatch 2 game.
Now, click on OPTIONS (Gear icon) > Click on Check for Updates.
If there is an update available, make sure to install the update.
Wait for the update to complete, and then reboot the PC.
3. Verify and Repair Overwatch 2 Files
The chances are also high that somehow your Overwatch 2 game files become missing or corrupted for several reasons. In that case, verifying and repairing the game files manually can fix such an error. You can follow the steps below to do so:
Open the Battle.net client on your PC.
Click on the Overwatch 2 game.
Now, click on OPTIONS (Gear icon) > Click on Scan and Repair.
Choose Begin Scan and wait for the process to complete.
Once done, close the Battle.net launcher, and restart your PC.
4. Try Playing in Off Timing
You can try playing Overwatch 2 during off-timing to avoid the rush. It seems that Overwatch 2 servers are getting overloaded with a huge number of active players once at a time. Depending on your region and timezone, you should check this trick to ensure whether it's working in your favor or not.
That's it, guys. We assume this guide was helpful to you. For further queries, you can comment below.