It is tough to beat Sony's exclusive consoles, and this time, they nailed it with their new PS5. However, as per the latest reports and Sony's claim, this is right now the only next-gen gaming console. Well, these things are somehow true because that's the reason why users are getting crazy about this.
Moreover, their controller, which is called DualShock controller also, this console itself is a huge headway over the previous Sony line with the PS4 and PS4 Pro. Sony learned the correct lessons from the previous PS4 and PS4 Pro consoles, but still, there is room for some improvements. Yes, recently, there are many users started reporting that the PS5 is not responding to DualShock Controller.
However, although there is no perfect reason why this could occur, we have still tried to resolve this issue. So, if you want to make your PS5 again connect to your DualShock Controller, then make sure to follow the fixes we have mentioned here in this article.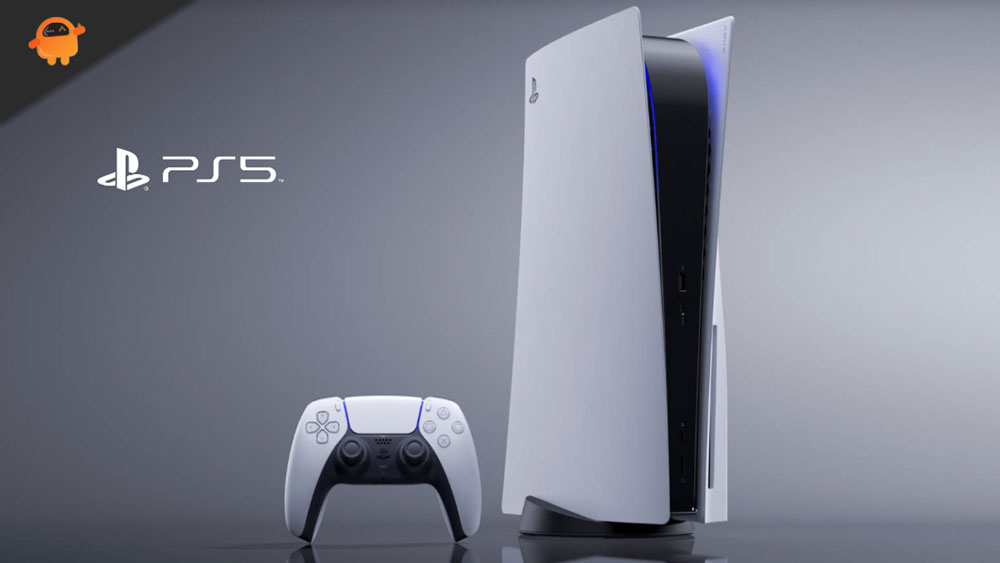 How To Fix PS5 Not Responding to DualShock Controller
So, here are the methods that you can use to resolve the PS5 not responding to DualShock Controller. Therefore, if you are also getting this issue, make sure to follow them and let us know if these fixes really help. So, let's get started with them:
Fix 1: Reboot Your PS5
Sometimes, a simple restart is all you require to fix an issue with your PlayStation 5. Unlike a factory reset, a reboot will not wipe all of your saved data. Also, if there is any temporary data stored on your device, it cannot connect to your controller; this reboot will help you remove these files.
However, many users are there who reported that just after rebooting their device, the DualShock controller again started connecting to your PS5. Therefore, make sure to reboot your PS5 and check if it helps. Well, we advise you to not just reboot your console, but power cycle it, but how? Let's find out:
Firstly, power down your PS5 console and put it in sleep mode.

After that, when all the lights from the console disappear, you need to unplug the power cable, HDMI cable, and other cables that are attached to your console.

Thereafter, press the power button on the PS5 for 30-40 seconds to make sure all the power gets drained.

Then, finally, connect the DualShock controller to the PS5 with a USB cable. Then, press the PS button and wait until it boots up again; the PS5 not responding to DualShock Controller will probably get resolved.
Fix 2: Check Your Controller Charge And Charge it
There are chances that your controller may be out of battery, due to which your PS5 is not responding to the DualShock Controller. Therefore, you can simply check if your controller's battery is fully charged. You can check it by pressing the PS button, and if the orange light starts glowing, you need to charge up your controller as it is running out of battery.
Fix 3: Verify The Connections
Did you check if the connection is good or not? Well, there is the possibility that the connection between your console and the DualShock controller is not good. Therefore, you must have to check if your controller is able to connect to our console or not. You can test the controller's capabilities by plugging it in/connecting it to another PS5 device.
If that still doesn't work, make sure all of the connector cords are plugged in and that there are no cliffhangers. In addition, if your PS5 DualShock controller isn't connecting to the other PS5, check to see if the internal cable connected to the USB outlet is connected correctly. These joints are susceptible and may become strained if the controller is used often or falls.
Fix 4: Check For PS5 OS Update
However, although the last firmware update for Sony's games console, such as PS5, isn't the biggest, but it's well worth having. That's because it can improve system performance, which should make getting into the game faster and navigating the console's UI a very little smoother, not that it wasn't already. So, we suggest you use the below-mentioned instructions to update your PS5, as many users previously reported that this helped resolve the error. Therefore, let's take a look at the different steps for that:
Firstly, hover over to the

Settings

and click on the

System

.

After that, tap on the

System Software

and hit the

Console Information

.

That's it. Now, finally, it will show you the System OS version, including the console name, IP address, and MAC address. So, simply compare it with the version that is available on the internet.
Fix 5: Reset The DualShock Controller
If none of the above earlier mentioned methods work, you can reset your PS5 controller. However, this will let the controller be reset to factory settings which will effectively erase all consoles to which it was previously connected.
But, before you follow the steps that we have displayed below, make sure to keep in mind a few facts that any additional settings made on the controller will be lost as well. So, if you do not have any issue with that, then here are the steps that will help you:
Initially, you have to take a pin.

Then, take your controller and look for a hole that is on the backside of your DualShock gamepad.

After that, use that pin and press the reset button for 10 seconds.
Fix 6: Try Connecting It Using USB Cable
If you cannot connect your DualShock Controller wirelessly, you can use a USB cable to make a connection between your controller and PS5. So, you can simply this out and check if it helps you to resolve the PS5 is not responding to DualShock Controller.
Fix 7: Reset Your Console
Nothing change? Don't worry! You can simply reset your console. Yeah! I know this will erase all the existing data of your device. But, you have no other option in order to fix this issue. Also, many users have already claimed that after resetting their console, many types of issues automatically get resolved. So, you can also try this out.
Also Read: How to Boot Into Safe Mode on PS5 (PlayStation 5)
Fix 8: Report This Issue on PSN
Sadly, if even after resetting the PS5, you are getting the issue, then we advise you to hover over to the PSN official support page and check if there is any fix available for you or not. If nothing helps, then try contacting the support team and ask them about this issue. Then, they will surely help you out to resolve this issue.
So, that's all on how to fix the PS5 is not responding to DualShock Controller. We hope that this article has helped you. Meanwhile, you still have any questions regarding the topic, comment below.