Terraria, the most excellent 2D sandbox game that is still going strong across basically all the platforms, brings up some confusion regarding some straightforward features of the game. The focus of this guide is to convey how to zoom out in Terraria.
Now, if you are staring at the screen, thinking, 'what is this about?' and wondering 'is this for real?' Whatever you are doing, let's introduce you to take control of your Zoom in Terrraria.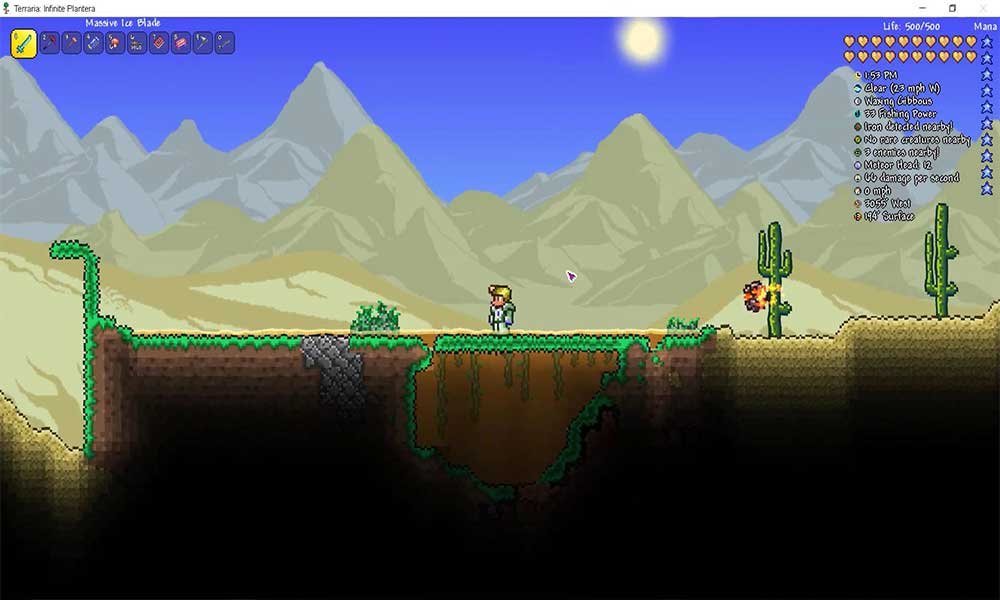 How to Zoom out in Terraria
Here, we will be discussing how you can zoom out in Terraria on different platforms. So let's get started.
PC
This is the easiest one! Zooming in and out in Terraria on a PC entirely needs nothing beyond a '+ 'and '–' key that is functional. Just press the plus key to zoom in, and as anticipated the minus key to zoom out. And that's all you need to know! Hopefully, now you don't need a magnifying glass to in for small details.
PS4 or Xbox
Relatively speaking, this one needs intuition. For you to zoom out on PS4 or XBOX, you need to open up the Options menu and use the R2/RT and L2/LT to zoom in and zoom out, respectively.
Android or iPhone
This is actually pretty much the same as you would expect to zoom out on anything. Just put two fingers in place on the screen for a second and then pinching in to zoom out and pinch out to zoom in. That's it.
How Much Can

You Zoom?
By default, the maximum zoom in Terraria is that which is allowed by your screen size and resolution. You can zoom in up to 200% of this original value.
Now, this was something you utterly needed. Give your eyes a relief; sure, we are not talking about leaving gaming. The game and gamers will live on, just make sure you don't have puffy eyes while playing Terraria for hours in the end. With these simple recommendations and solutions, you now know how easy it is to zoom out in the game.
We hope this guide helps you to zoom out in Terraria. If you liked this guide, do not forget to check out our other Windows Guides, Gaming Guides, Social Media Guides, iPhone Guides, and Android Guides to read more. If you have any queries or suggestions, comment down with your name along with the email ID, and we will reply shortly. Also, subscribe to our YouTube Channel to watch awesome gaming, tips and tricks video. Thank you.