Terraria is an action-adventure sandbox game and has witnessed quite an overwhelming response from the community ever since launch. The game has witnessed quite good reception from both fans and critics alike and unlike many other games out there, it has managed to keep its player base engaged consistently with a variety of content. The game's sandbox elements have been praised by many and the fact that the game has sold over 30 million units speaks volumes about the game's popularity.
If you aren't aware, the core gameplay of Terraria revolves around exploration, building, crafting, combat, and mining. That is not only restricted to single-player and players can also play the game on multiplayer modes. Like Minecraft, your sole objective of the game is exploration as well as using the sandbox elements of the game for your adventures. The developers have been very active in bringing a series of updates into the game to ensure that the playerbase has enough new content to keep them engaged. The most recent update, Journey's End has brought quite a number of features in the game. Apart from new enemies the game also added a Master mode for players who are looking for more of a challenge than the already available Expert mode. That's just a few of the numerous features the game introduced with the latest updates, and it had a lot to offer including improved weather effects and stuff as well.
Terraria has a lot of items and it is difficult for players to know about all of them or know how to get them. One of the most important items in the game is the Water Walking Boots. Water Walking Boots in the game are used to travel across portions of water and honey in the game, but they are exceedingly rare to find. While they can be found in Water and Ocean Chests, obtaining them is not an easy task. If you are looking to get Water Walking Boots, here is how you can find one.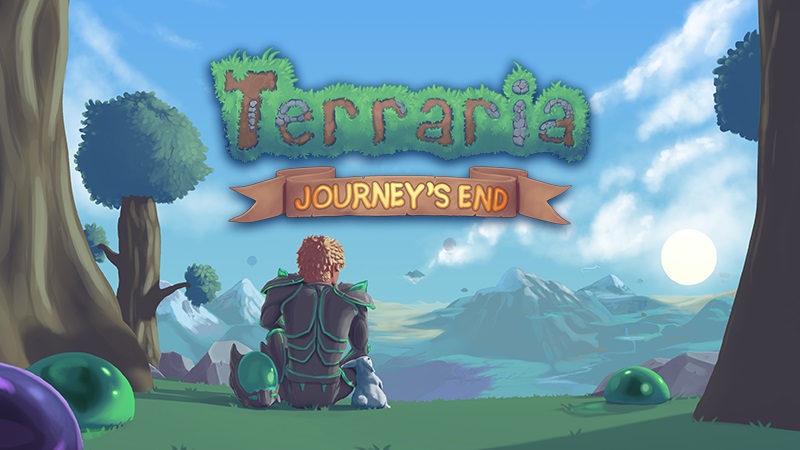 How to Use Terraria 1.4 Seed for Water Walking Boots?
Like we mentioned earlier, Water Walking Boots are not easily available in the game so obtaining them might be a tedious task. However, to make things easier, players can get the Terraria 1.4 seed for the Water Walking Boots. Before we talk more about it, let's talk about how you can access the Terrari 1.4 Water Walking Boots seed. To do so you need to enter the following in World Creation.
World Seed: 23093324
World Size: Small
World Type: Classic
World Evil: Crimson
https://www.youtube.com/watch?v=JazD-a3p6IQ&feature=emb_title
Once that's done, you can head on to your errand of finding the Water Walking Boots in the game. They can be found at 3946′ West, 126′ Surface in the game. If you don't have a compass, then don't worry. You can watch the video above to get an idea of how to obtain the Water Walking boots. It has a complete guide on how to reach the specific place where you can find water walking boots so you won't face any issues at all.
While the Water Walking boots rightly serves its purpose, you might be wondering if you can use it on Lava. Well there is both good news and bad news for that. The bad news is that, Water Walking Boots cannot be used to walk on lava, however, the good news is, you can turn them into boots capable of walking on water. To do that you need to combine them with Molten Charm and you will be able to create Lava Waders, which give you the ability to walk on lava.
That's all you need to know about how to use Terraria 1.4 seed for water walking boots. If you need any other help regarding the game or any other game out there do let us know in the comments section below and we will be happy to help you out.