Apple keeps releasing iOS updates that add a host of excellent features and improve the device's performance and other areas. iOS updates are always exciting, and so is the iOS 16. The latest version of iOS brings lock screen widgets, focus filters, live text from videos, editable messages, and many exciting features. The new features are impressive, but the bad thing is that iOS 16 is not installed on some iPhones and iPadOS16 on iPads. If you are also one of them, keep reading this article as we'll go through several ways to fix the problem.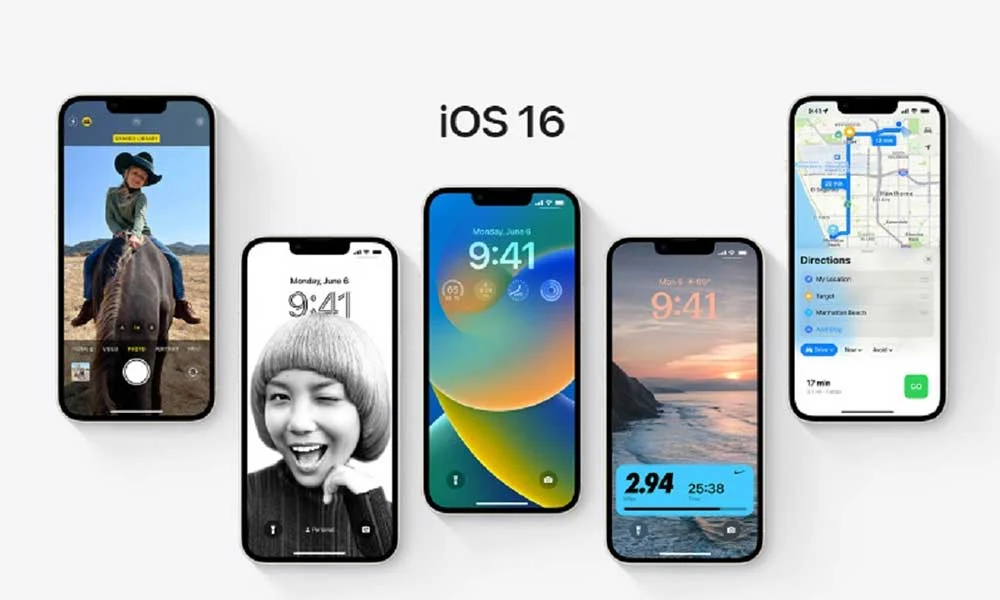 iOS 16 Not Installing On iPhone and iPad, How to Fix?
There could be many reasons the iOS 16 installation fails on your iPhone or iPad. It could happen due to insufficient space, unreliable internet connection, or because your Apple device is not compatible with iOS 16. Before we apply fixes, make sure that your device is compatible with running iOS 16.
Solution 1: Check If Your Device Is iOS 16 Compatible
You first need to check whether your device is compatible with iOS 16. According to Apple, the iOS 16 is compatible with iPhone 8 or later, including the iPhone SE 2nd gen. With iPhone 7 or earlier model, you can only reach up to iOS 15.
List of Apple devices compatible with iOS 16:
iPhone 14 series: iPhone 14, iPhone 14 Plus, iPhone 14 Pro, iPhone 14 Pro Plus
iPhone 13 series: iPhone 13, iPhone 13 mini, iPhone 13 Pro, iPhone 13 Pro Max
iPhone 12 series: iPhone 12, iPhone 12 mini, iPhone 12 Pro, iPhone 12 Pro Max
iPhone 11 series: iPhone 11, iPhone 11 Pro, iPhone 11 Pro Max
iPhone X series: iPhone X, iPhone XR, iPhone XS, iPhone XS Max
iPhone 8 series: iPhone 8, iPhone 8 Plus
iPhone SE series: iPhone SE Gen 2, iPhone SE Gen 3
Things to keep in mind before installing an iOS update:
Have above 50% battery: Your phone should have over 50% battery. iOS 16 is a major update and it may take a while for your phone to upgrade. If the battery level goes too low or the phone shuts down, the update will fail and it might bring additional problems to the device. Hence, the recommended battery percentage is over 50 to avoid unforeseen situations.
Have a stable internet connection: Make sure the device is connected to a stable Wi-Fi network. Also, make sure you've turned off the VPN on your iPhone before hitting the install button. If the Wi-Fi connection is not stable, consider switching to mobile data for a smooth installation.
Have sufficient free space: Make sure that your device has enough free storage before installing iOS 16. A small amount of free space can lead to update failure.
Solution 2: Clear Recent Apps and Try Again
If you can't install iOS 16 on your iPhone, clearing the Recent Apps section and then trying to install the latest iOS update can do the trick. If your iPhone does not have a Home button, swipe up from the bottom and hold to get the recent apps section. On iPhones with a Home button, double press the button to open the recent apps section.
Once you have the recent apps section on your screen, swipe them upward to quit the app. Do this for all apps. After that, go to Settings -> General -> Software Update and tap on Download and Install.
Solution 3: Restart Your Device
There may be a temporary bug on your phone that is causing the iOS 16 installation to fail every time you try to install it. Restarting the device refreshes the memory and can eliminate any app conflict and minor system glitches. It can fix the issue with iOS 16 installation on your iPhone.
To restart your iPhone, press and hold the power button and one of the volume buttons at the same time until you see a slider. Drag the slider from left to right. Your phone will turn off. After a minute, press and hold the power button for a few seconds to turn on your iPhone.
Solution 4: Reset Network Settings
An iOS update installation can fail when your device does not have a stable internet connection. The issue can also be triggered if there's something wrong with the network settings on your iPhone. Hence, the Reset Network Settings option becomes very helpful when dealing with such issues.
Resetting network settings do not remove data such as apps, photos, and videos from your iPhone. However, it removes all saved Wi-Fi passwords, paired Bluetooth devices, and settings related to the cellular network.
Steps to reset network settings on your iPhone:
Open the Settings app on your iPhone.
Select General and go to Reset -> Reset Network Settings.
Once you reset network settings, go to Settings -> General -> Software Update and try installing iOS 16.
Solution 5: Install iOS 16 Using Mac or PC
If you can't install iOS 16 on your iPhone using the Settings app, you can use a PC to upgrade your iPhone. We'll use iTunes to update the iOS version on an iPhone. This method also works on a Windows PC, but using a Mac is a plus. Here are the steps you need to know:
Connect your iPhone to the computer using a cable.
Open iTunes on the computer and click the device icon.
Click the device name in the left sidebar.
Tap on Trust if it appears on the computer.
You'll see a pop-up message on your iPhone. Click Trust and enter the passcode.
On the computer screen, go to the General tab in Finder and click Check for Update.
Click Update and follow the on-screen instructions.
Now, click Next and then Agree. Enter the passcode on the phone.
iOS 16 download will begin. Since it's a major update, the update package can take considerable time to download. After the file is downloaded, the installation process will begin. Please remember that you do not have to disconnect the device until the iOS update is finished.
Conclusion
I hope this guide was useful to you. Were you able to fix the problem with the iOS 16 installation? Please let us know which method did the trick in the comments section below. In the worst case, if none of the methods work for you, I would recommend trying iOS 16 installation after some hours because many users may be trying to download iOS 16 simultaneously, which could lead to the servers in a hectic state.