San Diego Studio and Sony Interactive Entertainment have recently come up with a Major League Baseball title called 'MLB The Show 22' which is the latest edition. The game is currently available for PS4, PS5, Xbox One, Xbox Series X/S, and Nintendo Switch platforms. Now, it seems that several players are experiencing the MLB The Show 22 Network Errors on the PS4 or PS5 console. If you're also facing the same error then you can follow this guide.
"MLB the Show 22 Network Error: Unhandled Server Exception" error message is constantly appearing to plenty of players eventually causing them to lose the game progress data. It's pretty much frustrating, right? The chances are high that as the game is newly launched in the market and offers multiplayer gameplay support, the overload on the game servers is most probably causing network-related errors whatsoever.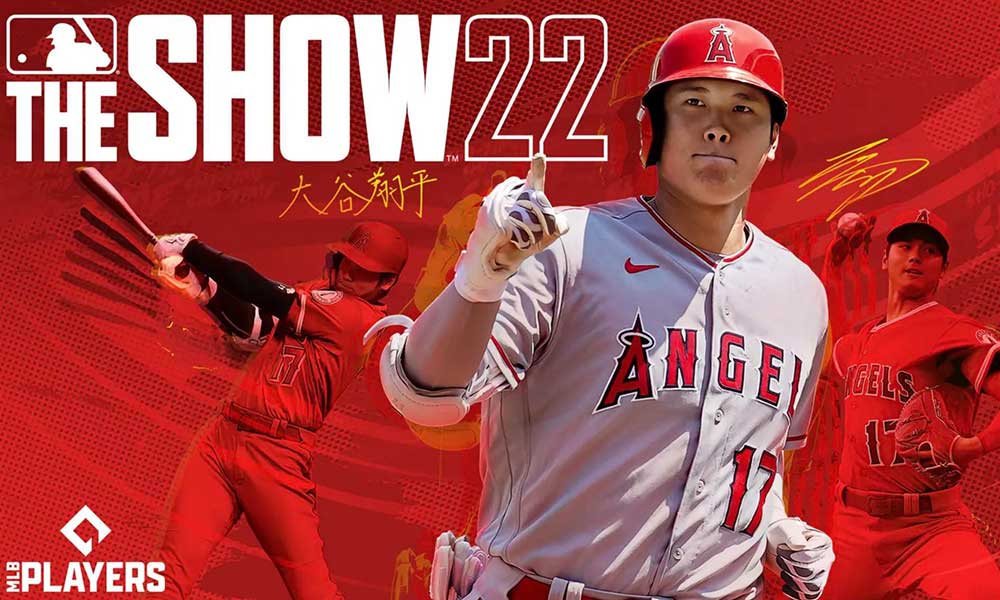 Fix: MLB The Show 22 Network Errors
It's also worth mentioning that not only PlayStation users but the Xbox console users are also facing the same kind of error which becomes one of the widespread factors in the console gaming community. There are some other known issues or bugs appearing to the players' something like XP reward not adding, unable to redeem codes, the game booting up errors or crashes, etc.
Apart from the specific "Network Error: An unhandled server exception occurred" error message, some players are also getting the "A Network Error Has Occurred" error message. So, if you're receiving the second error message then the reason and workarounds will be the same. Although this kind of network error mostly happens due to server connectivity or downtime issues, sometimes your internet connection can be another reason.
We've identified issues in the marketplace and will need to disable the servers for maintenance to fix them. Updates to follow and appreciate your patience!

— MLB The Show (@MLBTheShow) April 16, 2021
The best part is that whenever the official MLB The Show Twitter handle is active enough to acknowledge all ongoing server connectivity issues in real-time. So, if you haven't started following the handle yet, make sure to follow it right now on Twitter to get all the latest info or updates right away. Although we've provided an older tweet above, you can expect a quite similar kind of tweet if there is a server outage or maintenance going on.
Luckily, we've mentioned a couple of possible workarounds for you that might gonna help a lot. So, without wasting any more time, let's jump into it.
1. Check Server Status
As mentioned above, you should always keep checking the official MLB The Show Twitter profile to get all info. Meanwhile, if you're seeing that there is no acknowledgment or report appearing on the Twitter handle and still you're facing the networking error or server connectivity error then make sure to check the server status on a third-party website called 'DownDetector' for further updates.
If in case, there is a server downtime then you'll need to wait for a couple of hours, and try checking the issue again. However, if there is no server issue for the other players then make sure to check out the other methods below.
2. Check your Internet Connection
It's also recommended to check out your internet connection because the problem with poor connectivity and stability may trigger networking or server connectivity errors with the multiplayer games. You should always check for the issue at your end directly with the help of the PS4/PS5 inbuilt network testing feature. To do so:
Just go to the PlayStation Settings menu > Select Network.
Now, choose to Test Internet Connection, and check for the internet speed or stability.
If there is an issue with your current network connectivity then make sure to switch to the wired (ethernet) or wireless (Wi-Fi) connection depending on which one you're using right now. So, that you can easily understand whether there is an issue with the network or not.
3. Perform a Power Cycle on Wi-Fi Router
Well, by simply [reforming the power cycle method on your networking device such as Wi-Fi Router, you'll be able to easily fix the temporary networking glitch or any kind of cache data issue. You should always do this method if you're getting networking or server connectivity errors with your content streaming or multiplayer gaming. To do that:
Just switch off the Wi-Fi router from the power source or use the power button.
Now, unplug the power adapter from the router and wait for a minute or so.
Then make sure to connect the power adapter again and turn on the router.
Finally, connect to the Wi-Fi network, and check for the issue.
4. Ensure the Date & Time are Set Correctly
No matter which gaming device you're using, make sure to set up the date and time correctly according to your current timezone to avoid networking connectivity errors in terms of the multiplayer game sessions.
5. Change DNS Settings to Google DNS
The chances are high that your current network provider has some issues with the existing DNS (Domain Name Server) address or settings whatsoever. In that scenario, you might gonna encounter multiple issues with the server connectivity in multiplayer games. To do so:
Head over to the PlayStation home screen > Go to Settings.
Select Network > Choose to Set Up Internet Connection.
Now, select WiFi/LAN > Select Custom > Select IP Address Settings.
Choose Automatic > Select DHCP Host Name to Do Not Specify.
Select DNS Settings to Manual > Set Primary DNS to 8.8.8.8 and Secondary DNS to 8.8.4.4 respectively.
Then select MTU Settings to Automatic and set Proxy Server to Do Not Use.
Once all is set, make sure to try launching the game, and check for the issue.
6. Try Changing Modem
Sometimes issues with the modem can also cause you trouble with the game running or connecting to the server online. So, we'll recommend you change the modem if you're using the Puma 6 chipset in it. A faulty chipset in the modem can trigger network connectivity issues. You should try changing the modem to cross-check the issue.
7. Ensure the NAT is Open
If in case, your NAT (Network Access Translation) on the internet connection is somehow set to Strict then it'll directly impact the gaming or content streaming. Make sure to set NAT to Open (Type 1) to fix such an issue. Either you can contact your ISP for technical support or simply try forwarding Ports and open Ports to 10000 and 11000 via the router. You can log into your router's admin panel and do necessary changes accordingly.
8. Try Using Another Internet Network
If none of the methods worked for you then try using another internet network from your existing one because sometimes issues with your current internet network or connectivity may trigger multiple problems with the multiplayer game networking errors whatsoever. No matter which network you're using wired ethernet or wireless Wi-Fi, it'll ensure whether there is an issue with the internet or not.
That's it, guys. We assume this guide was helpful to you. For further queries, you can comment below.