The Steam Deck is an all-in-one powerful yet portable handheld gaming computer or console to play PC-extracted video games developed by Valve Corporation. Steam Deck uses a modified Arch Linux called SteamOS. It utilizes SteamOS with an API to optimize video games for the system. Meanwhile, several Steam Deck users are reporting that the gaming console is not launching games in the offline mode unexpectedly.
Now, if you're also one of the Steam Deck users and have been experiencing such an issue for a few weeks,, you can follow this troubleshooting guide completely to fix it. Well, Steam Deck is one of the PC gaming consoles that offer gaming sessions even in offline mode, which indicates that you don't need an internet connection to play video games on it. But somehow, there is an issue with the offline mode on the Steam Deck.
So, if in case, you're not using an internet connection, you can go into Offline Mode on your Steam Deck via the Settings menu > Internet. Most of the time, you'll be able to load up most single-player video games without a third-party launcher. We should mention that Valve Corporation improves Steam Deck for the Offline Mode with a small firmware update in the Beta & Preview channels. So, the stable release will arrive soon.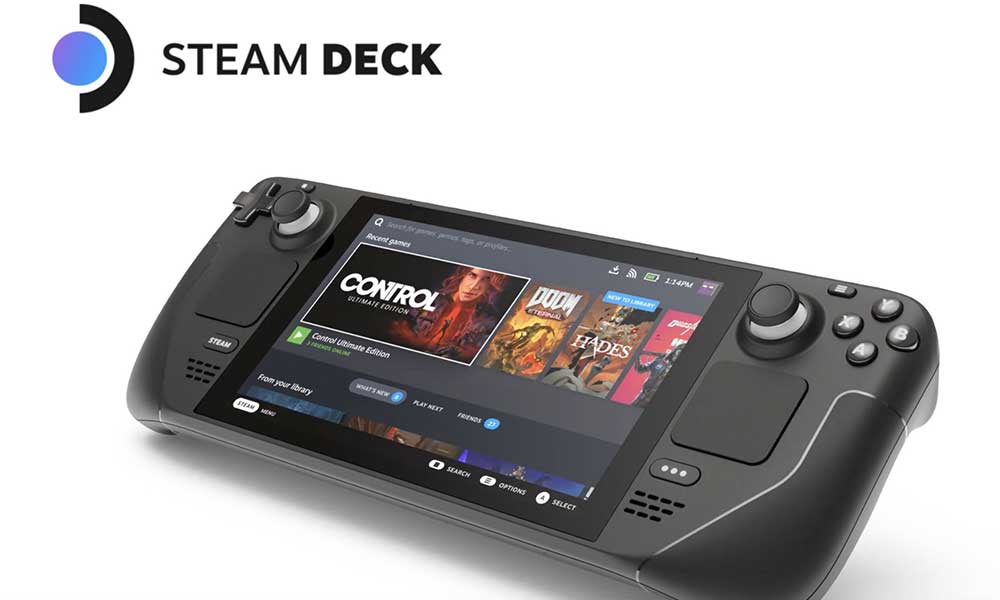 Steps to Use Steam Deck Offline Mode
You can follow the instructions below to configure Offline Mode on your PC for Steam Deck successfully.
Launch Steam online > Ensure to select the 'Remember my password' box on the login screen.
Now, verify & repair the game files of that specific title to make sure everything is up-to-date.
Launch the particular game(s) that you want to play in Offline mode.
Exit the game and return to Steam once you're aware that the game is playable.
Go to the Steam interface > Choose Settings > Select Account.
Make sure to uncheck the 'Don't save account credentials on this computer' option.
Go back to the main Steam interface > Go to the Steam menu on the top-left corner.
Select Go Offline… > Choose Restart in Offline Mode to restart Steam in Offline Mode.
Steam Deck Not Launching Games in Offline Mode, How to Fix?
Fortunately, a possible workaround mentioned below can help you a lot. Steam Deck Offline Mode is something to skip the online requirements and syncing process to the PC games. As a result, your games may run better and reduces crashing issues. So, if you're facing an internet connectivity issue and want to use the offline mode, then follow the steps below.
It's also worth mentioning that if your Steam Deck seems to reboot often in Offline Mode and there is no internet access available, you may get issues with the game not launching. As per multiple reports, after pressing the Play button, it zooms out and zooms back into the game's Steam page interface. At the same time, sideloaded applications like emulators (RetroDECK) can run without any issues.
It also seems that while Steam Deck users are trying to load the game in Offline Mode via the Desktop version of Steam, there is an error message you may get 'compatibility tool configuration failed'. So, the affected players may be unable to load the game error on the Steam PC version. A big thanks to the Reddit user u/MysticalKittyHerder for hinting at a workaround that you can check below.
Launch the game on the Steam Deck > Press right on the D_pad two times to select the gears.
Press the A button > Select Properties. [You can also use the touchscreen and touch the gears then touch Properties]
Now, scroll down one time to the Compatibility option > Just Uncheck to turn it off.
Go back to the Steam main interface and play the game offline to check for the issue.
Please Note: You'll only need to do this once, and it'll let you load any PC game on the Steam Deck that wasn't launching previously.
Though Valve Corporation is aware of this specific bug related to the SteamOS, the suggestion to play games offline without using the internet connection doesn't come in handy for all. We're expecting that Valve will need to thoroughly investigate this issue because whenever Steam Deck isn't connected to the Offline Mode, it does work much better with the single-player PC games.
That's it, guys. We assume this guide was helpful to you. For further queries, you can comment below.