Initially starting as a DVD rental service, Netflix now stands as the pioneer of all Media streaming services. With numerous streaming services available everywhere, Netflix remains the one anyone looking for a streaming service needs to have. From movies, series to specials, Netflix has everything for anyone. Just pick a genre of your interest, and you will find something to watch.
The main reason behind the success of Netflix is the convenience it brings to providing high definition and high-quality videos. Nowadays, with WiFi 6 and 5G, speed is not an issue, and people prefer to watch videos in higher resolution. The ability to watch your favorite stars in Ultra-HD right from your home is an appealing feature in Netflix. But how exactly do you set the video quality for videos in your Netflix account? Let's take a look at it in detail in this article.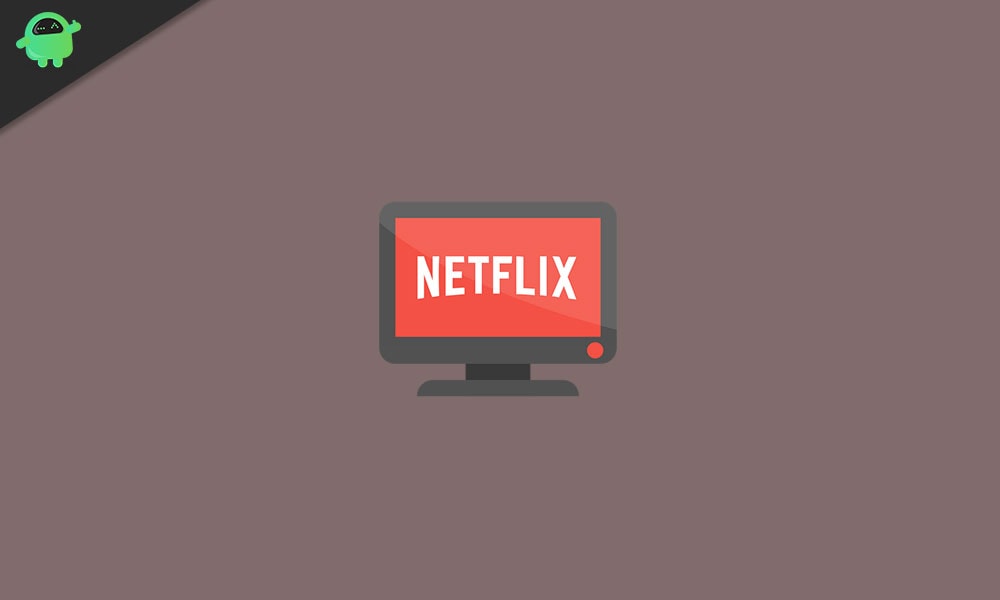 How to adjust video quality in Netflix?
In an era where streaming services are more common than ever before, it is good to have the option of high definition if required. The higher the resolution of a video, the higher is the quality. 480p is a standard quality, which someone who has capped data service might choose, but people with no data restrictions switch to 720p, 1080p, 1440p, or 4k. Youtube has a built-in setting in their video player where they can directly switch between video resolution and choose the quality by themselves. But with Netflix, things are a bit different.
You don't get the option of changing the video quality(resolution) right from the video player on Netflix. Here, you have to open up the settings panel in your menu and make some changes. Now, if you are someone who has a limited data plan, you would want to switch to a standard lower resolution to save that extra data. But if you are someone who has no data restrictions, then you would want to change to higher resolution in Netflix. So let's see how you can do it.
Higher quality Netflix Plans:
The video quality that Netflix offers to its customers depends on the monthly plan they choose for their connection. As it is quite apparent, if you want the best 4K or Ultra-HD video quality, then you will have to subscribe to the top plan, which is the premium plan. However, if you are okay with just 1080p resolution, then you can go for the standard plan, which is priced reasonably and is also the most popular one from Netflix. Most Netflix users are subscribed to the Standard plan. And lastly, we have the basic plan, which offers a really low video quality of 480p. For people who stream Netflix only on their phones or other small-screen devices, this is the best plan.
Almost all of the Netflix original content is available in 4K, and they are well aware of how fast connections are these days. So to the users who pay the most, they do provide 4K video streaming. But you will need an internet connection that is fast enough to stream it.
Changing Video Quality in PC, Set-top box, or Smart TV:
The interface of Netflix in a PC browser, set-top box, or Smart TV is the same. To make changes to the video quality in any one of these, you can use the same procedure.
Open up Netflix and login to your account here.
Once you are logged in, select your profile.
Once you have selected your profile and Netflix has loaded, click on the small profile icon in the top right corner.
In the dropdown menu, click on the "Account" option.
Then click on the "Profile & Parental Controls" tab in the left pane.
Then in the right one, select your profile again.
Now in the profile settings page, scroll down and find the "Playback Settings" option.
Click on the change button here.
Then you will see the options Auto, Low, Medium, and High. By default, it is set to Auto as Netflix chooses the appropriate quality for your depending on your network speed. Here, choose high if you want the best possible video quality for your plan. Again, you can go for the medium if you want to save a bit of data and don't care much for the quality. Finally, you have the Low option, which is almost unviewable. The quality you get from this is inferior. So avoid switching over to this lowest quality.
Once you are done selecting your quality, click on the Save button, and you are done.
Changing the Video Quality on your smartphone:
Choosing the video quality of Netflix on your smartphone is different than what we usually have in our PCs and TVs. And the streaming quality and download quality settings are also different here.
To change the streaming quality,
Open up the Netflix application on your phone and choose your profile after logging in(if you were not logged in already).
Once your profile is open, tap on the More icon in the bottom right corner of your screen.
Then tap on App Settings.
Here right at the top, you will find the option Video Playback. Tap on it.
Now you will see a menu with "Cellular Data Usage" written on top. You will see a toggle for automatic and three other options WiFi Only, Save Data, and Maximum Data. The automatic toggle is on by default. So, depending upon your network connection Netflix automatically assigns a video quality for you.
To manually choose the video quality, turn the toggle off and choose between Save Data and Maximum Data. Choosing Save data will ensure playback at a lower quality, and it will save you data if you are on a capped plan. On the other hand, choosing the Maximum Data option will ensure that you get the highest possible quality in streaming.
If you opt for the WiFi Only option, you won't stream in mobile data connection at all.
Again to change the download quality,
Open up the Netflix application on your phone and choose your profile after logging in(if you were not logged in already).
Once your profile is open, tap on the More icon in the bottom right corner of your screen.
Then tap on App Settings.
Tap on the option "Download Video Quality."
Here, choose between Standard and High. Choosing standard will mean downloads in standard quality, and choosing high will mean downloads of the highest possible quality.
So that is how you change around the video quality on Netflix in all your devices. If you have any questions or queries about this guide, then comment down below, and we will get back to you. Also, be sure to check out our other articles on iPhone tips and tricks, Android tips and tricks, PC tips and tricks, and much more for more useful information.