Technology in the past decade or so has advanced immensely, so much so that you can now enjoy your favorite TV shows and movies while on the go as well. It has eliminated the need to sit in front of a television screen to watch the latest news or re-runs of your favorite sitcom.
You can easily install streaming apps on your phone to stream content of your choice. Currently, streaming apps are available for both Android and iOS. Our focus in this article will be to list down the best apps to stream movies and more, on Android. FreeCast is an all-in-one streaming service that offers over 700 live channels and more than 500k on-demand titles entirely free. Viewers can also request a free (*S+H) HD antenna to access local channels such as NBC, ABC, The CW, and more.
Our collection of apps includes both paid and those that are completely free to use. Now, you can easily install these apps to stream music, movies, and your favorite tv shows, wherever you are.
1)Netflix

Netflix is one of the most popular streaming services in the world. It's been reigning in the arena of streaming services ever since it grew from a simple DVD by mail service. It allows you to watch Tv Series and movies on your device like Smart TVs, laptops, tab, and mobile phones.

Netflix is currently available in about 180 countries and boasts just over 200 million subscribers worldwide. It supports 4K, Miracast, smart TVs, Chromecast and game consoles, HDR10, and Dolby vision. Some of its unique features are that it allows you to download a tv show episode or a movie later without having to stream it, as well as a 30 day free trials period, parental controls, and the latest movies being updated there.
2)Popcorn Flix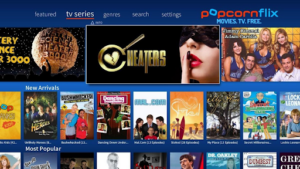 With a very similar name to Netflix, you would imagine that Popcorn flix functions the same way as well, which is not true. That's because the app functions in a totally different manner than Netflix.
The platform claims that you can stream movies for free and that they add new movie titles almost every day.
3)Amazon Prime Video – Best Value for money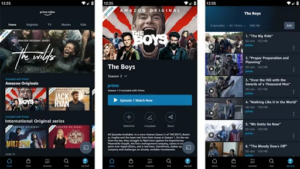 Amazon Prime Video is a close competitor of Netflix and is owned by the online retailer Amazon. The best part is that you have Amazon Prime, you automatically qualify for the subscription as a bonus. That means you get to watch the latest tv shows and movies, 2-day shipping, some cloud storage, and music streaming all in one.
The service includes HDR and 4K streaming. Additionally, it gained Chromecast support in 2019, making it an absolute necessity in your Android phone. You can add additional content like HBO for additional fees if you want to. It's a global service that can be accessed on your phone from anywhere in the world. Amazon Prime Video has some noteworthy famous shows such as "Outlander", "Hunters" and "The Man in the High Castle".
4) HBO Now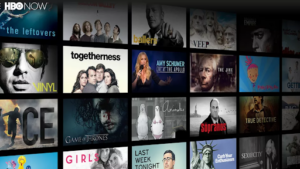 HBO Now has emerged as one of the best apps to watch movies and TV shows. If you're already subscribed to HBO, you will be able to use the app entirely free of cost! The app has the best collection of movies such as, Good Boys, Spider-Man: Far from Home, Abominable, Bad Education, and The Secret Life of Pets 2. The app also brings the latest premieres as soon as they air.
The best part is you can enjoy HD quality movies and TV series from your device at anytime from anywhere. The platform has a large growing catalog of documentaries, movies from all genres, and much more.
5) Vudu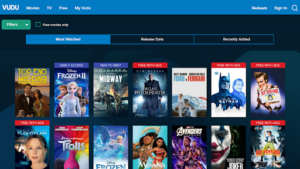 Vudu is slowly gaining popularity as a very useful platform for Android where you can buy, rent, or watch movies for free. The app has an extensive library with the most famous movie titles.
You have the provision to either watch movies online or download them to watch at a later time.
There are no hidden subscription charges or fees of any sort, all you have to do is download the app for free and start watching your favorite movie titles.
6) Sony Crackle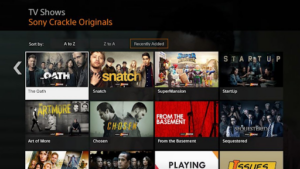 Crackle is very similar to Netflix and it also allows you to browse through a large collection of movies and TV shows. You can also sort the movies by different genres that makes searching for a movie much easier and quicker.
Additionally, the best part is that the app is absolutely FREE to use. The only downside is that you might face pesky ads constantly while watching movies and TV shows as well as face a glitchy app interface as the app does drain more of your phone's battery.
7) Hulu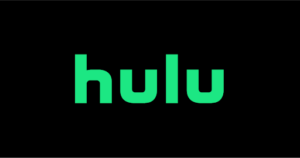 Hulu happens to be one of the biggest competitors of Netflix. It's a wonderful platform to watch Tv Shows, movies, reality shows as well as many original productions as well. All of the content is available in HD.
The platform is owned by Walt Disney so the content catalog is massive so to say. It also offers live television for $39.99 per month. The service also offers over 50 channels with an option to expand for an additional cost. It also comes with a free trial as well as Chromecast support.
8) Tubi
Tubi TV is a great option as well especially if you despise signing up for platforms. The service is absolutely free and new movies and TV shows are added every week to the catalog.
The catalog has a diverse collection of comedy, drama, anime, and kid-friendly shows. The interface is crisp and easy to use and it offers intuitive menus which will give you recommendations according to your preferences.
9) Twitch
Twitch is a very well-known live video streaming service for gamers. The platform allows people to play video games, live e-sports, and even some news coverage. There are subscription options available for those who wish to commit to the service for the long term.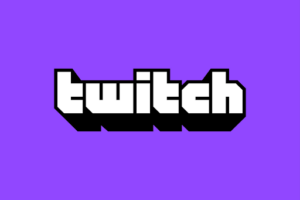 You can enjoy almost all the Android games on your TV directly streaming online from gamers around the world. The platform allows you to earn via playing video games all day. You can also get access to channel analytics, live news, viewers, and followers. The premium option allows you to remove ads.
10) Disney + – A one-stop solution for families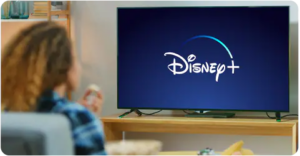 Disney+ launched its service in 2019 and happens to be a new contender in the streaming industry. The streaming giant provides families an easy solution to watch kid-friendly tv shows and movies by allowing you the option to watch Disney+ on Android devices and iOS; this makes it easier to keep up with your favorite Disney+ content on the go.
It boasts a wide collection of blockbusters such as "Star Wars", "Avengers Infinity War", and "Black Panther".
The subscription plan is pretty comprehensible, with a basic package of $7.99 per month. Additionally, you can get ESPN +, Hulu, and Disney+ for $12.99 which is, admittedly, the best deal in video streaming right now.
11) Crunchyroll– Anime lovers rejoice!
Crunchyroll is primarily an anime streaming service that has been around since 2006 and includes a free version.
Additionally, there are three paid plans for fans to choose from: the Fan subscription costs $7.99 per month and streams on one device at a time; the Mega Fan costs $9.99 per month and allows streaming on four devices at once; the Ultimate Fan costs $14.99 per month and expands simultaneous streaming to six devices as well as including other add-ons such as an annual swag bag.
This app is heaven for any anime lover, so much so that it's known as the Netflix for Japanese animations.
12) Sling TV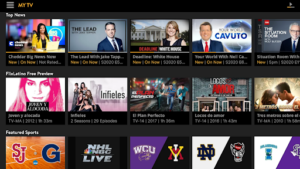 Sling TV Is one of the first live TV streaming apps. It features many basic features, such as local sports channels, some popular news channels, and many more. The basic package is reasonably priced, the app supports Chromecast, and you get more channels for a very nominal fee. You can find and subscribe to various bundles with various types of channels.
13)BYUtv
BYUtv is another great alternative that can be used to stream your favorite movies that can be selected from an extensive library. You also get access to a 24/7 live stream, sporting events, and dozens of video-on-demand options!
The platform provides a favorites feature, where you can add your beloved shows and episodes, along with being able to sync your viewing history across platforms. The only drawback is that if you are not in the US, a lot of the content is unavailable.
14)TV Time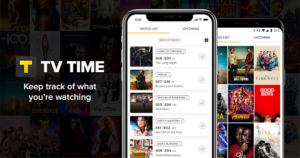 TV Time currently has a large number of subscribers and it offers high-quality movies and TV show streaming. You can easily create your own library of movie titles that you have already seen. The app also has a recommendations feature that is based on the genres you prefer to watch.
15) PlutoTV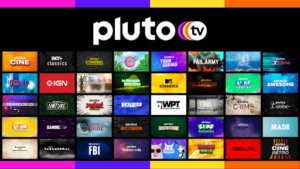 Though the name is deceiving, you can not only watch TV but also watch some great movies on this platform too. The TV channels might be with ads while several channels will also be specifically dedicated to airing certain movies (like the 007 channel) and the Pluto movies channel. The only drawback of this platform is that you cannot choose what to watch at any given time.
Conclusion:
With so many great options it is actually somewhat hard to choose, isn't it? It's becoming increasingly normal to watch movies and Tv shows on your smartphone/tablet, due to the ease and versatility of mobile devices.
For that reason, it is no surprise that there are so many great apps to watch movies and TV shows on! There's also intense competition amongst these competitor streaming apps. A video streaming app usually becomes popular for its unique features and offered facilities.
It is undoubtedly the future of seamless digital content in the palm of our hands and we're hoping to see even better offers, interfaces, and prom