NetSteaming platforms have essentially taken over the television entertainment industry. Gone are the days where people had to shell out a huge amount of money for cable TV just to end up with a hundred channels they don't even want to watch. Subscription services like Netflix, Amazon Prime Video, and Hulu allow users to pay for only those services that have their select set of movies and TV shows in their catalog.
Netflix is inarguably the biggest OTT platform in existence, with over 213 million paid subscribers as of Q3 2021. With over 14,000 different titles available under a single paywall, Netflix has made it easier than ever to consume any kind of content you want while sitting at home. Netflix is available for a wide range of devices, including the web version, for Android and iOS devices, and other smart devices like Android TV, Apple TV, Roku, and Fire TV Stick. Pretty much all of the smart TVs in existence also come with a version of Netflix installed.
LG TVs are great when it comes to the display, sound, and even the price. If you own an LG TV and you love binge-watching shows on it using Netflix, we envy you. However, no service comes without its fair share of problems, and the Netflix app on LG TV is far from being perfect. If you have been encountering the annoying Netflix not working bug on your LG TV, then this guide is just the one you need to solve!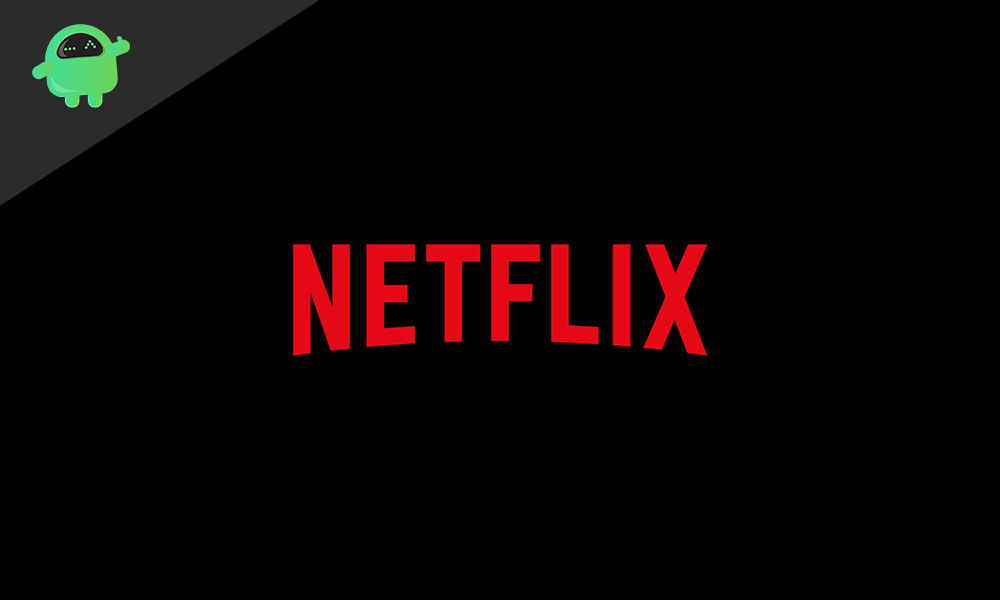 How to Fix Netflix Not Working on LG TV
There could be a multitude of reasons as to why you might be facing the Netflix not working issue on your LG TV. In this quick guide, we will be going over some of the most effective troubleshooting steps that will mostly fix this annoying bug for you.
1. Check your Account Details
It is entirely possible that the reason why you haven't been able to stream anything using the Netflix app on your LG TV is that your account might have issues. Maybe your subscription itself has expired, or your payment method has been blocked. We recommend you log into your Netflix account on a computer or a laptop and begin investigating there. Solving any issues with your account itself might also help you fix the Netflix not working issue.
2. Update the Netflix app
Open the app store on your LG TV and check if the Netflix app has any updates available. The bugs might have been caused due to a bad update previously and in such a case, there is a hotfix available almost immediately.
3. Check for any Software Updates on your LG TV
Press the Settings button on your LG TV remote and scroll all the way down to the All Settings tab. Navigate to General > About This TV and check for any software updates. Most apps on these smart TVs usually require the latest version of the operating system to be installed. If you have any software updates available, then we recommend you upgrade your device with a reliable internet connection.
4. Uninstall the Netflix app
If updating the app hasn't fixed the Netflix not working issue for you, we recommend you completely uninstall the Netflix app and reinstall it on your LG TV. This will delete any saved data that might have been causing you troubles. You can uninstall apps on your LG TV by hovering your cursor on the Netflix app until a tiny "x" icon appears, which when clicked will get rid of the app for you. To redownload the app, head to the LG Content Store where you can search for Netflix and install it.
5. Troubleshoot your WiFi Connection
Ensure that your LG TV is properly connected to your WiFi. If not, re-add the network under the Settings app. Alternatively, if you have an ethernet connection, ensure that it is connected properly. Lastly, you can try rebooting your router to see if that fixes any connection issues.
6. Use a VPN
Before you use a VPN to access Netflix, first ensure that the location on your LG TV has been set accurately to where you live. You can change your location settings by navigating to Settings > All Settings > General > Location and changing your location manually if it hasn't been set appropriately. If this doesn't fix the issue, maybe the content you're trying to watch on Netflix is blocked in your country. You can access geo-restricted content using a VPN.
7. Factory Reset your LG TV
If nothing else fixes the annoying Netflix not working on LG TV issue for you, we suggest you try to factory reset your TV itself. This can be done within the Settings app but beware, this will cause you to lose any data stored on your TV.
Conclusion
We hope our guide on how to fix Netflix not working on LG TV was helpful to you. If you have any tips other than what we've mentioned, do let the other readers know in the comments below! If you have any queries regarding the guide, feel free to contact us, we'd be happy to help!