Marvel's Spider-Man: Miles Morales is one of the stunning action-adventure video games that has been developed by Insomniac Games and published by Sony Interactive Entertainment in 2020. Though the title is doing really well on both Windows and PlayStation devices, multiple players are facing issues just like some other games. As per reports, players are getting affected by the Spider Man Miles Morales No Sound or Audio Problem on PS4/PS5 consoles.
Even after getting a lot of positive reviews on multiple platforms, it seems that the Spider-Man Miles Morales game is going through a lot of issues and the audio-related issue is one of them for the PlayStation console users. Some affected players are reporting that there are no dialogues appearing during cutscenes and some others are reporting that there is no sound coming out at all while playing Spider-Man Miles Morales on the PS4 or PS5 device.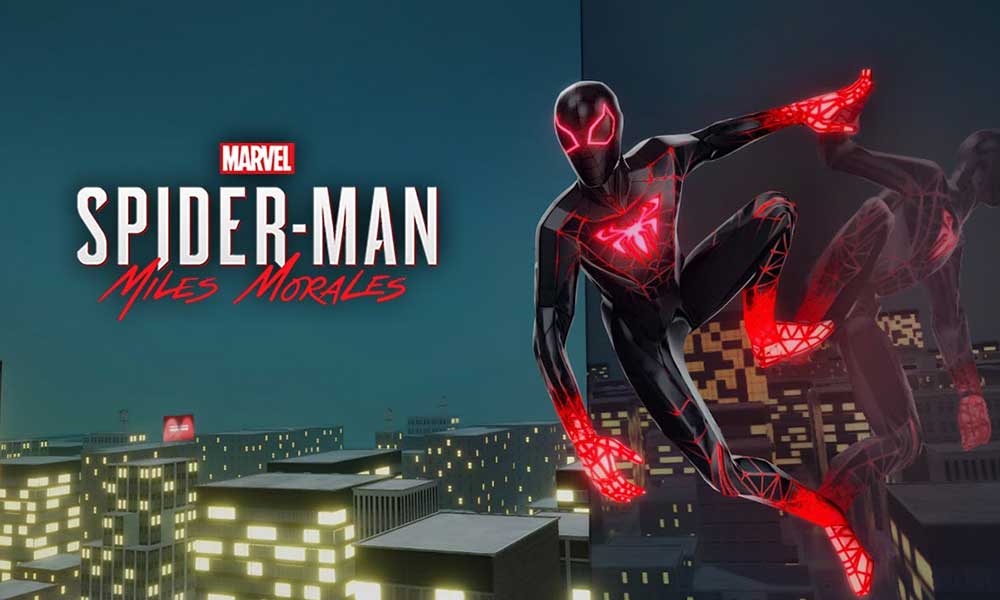 Fix: Spider Man Miles Morales No Sound or Audio Problem on PS4/PS5
Well, one thing is clear this specific issue is quite common and widespread among the Spider-Man Miles Morales console players for sure. There may be some possible reasons that can trigger such an issue at your end. To be precise, due to HDMI cable/port, input mode on the audio, issues with 3D audio settings, outdated game or system version, issues with the in-game audio settings, etc can cause no sound conflicts whatsoever.
We've shared all the workarounds for you to follow one by one until the problem gets fixed for you. So, without wasting any more time, let's jump into it.
1. Ensure the Audio Device Properly Connected
First of all, you should try checking out the audio device properly whether it's connected or not. Sometimes an improper connection or the lost connectivity can also trigger the no sound or audio-related issues whatsoever. If you somehow accidentally mute your TV or audio device then you won't gonna hear anything while playing games on PS4/PS5. If the TV or audio device is muted, make sure to unmute it apart from the console.
2. Check for Game Updates
The second thing you should do is to check for the game update manually and install the latest version (if available). To do that:
From the home menu, open the game Library > Choose the Spider-Man Miles Morales game.
Press the Options button > Select Check for Update.
If there is an update available, make sure to install the update.
Once done, reboot the console then check for the issue.
3. Check your HDMI Cable and Port
The PS4/PS5 console can be connected to a TV via an HDMI cable for better audio output. But the console's sound may not be heard sometimes due to a problematic HDMI port or cable. So, you should check the port and cable properly then try reconnecting to a different HDMI port. If the HDMI cable is faulty then use another one. Some TVs don't support HDMI 2.1 so try connecting to HDMI 1.4 channel. If your TV has HDMI (ARC) then use it for audio devices.
4. Use Default HDMI Mode
Some users reported that they only encountered PS5 sound issues when they use the Enhanced HDMI mode on the TV. And they solved the problem after changing the HDMI mode to Standard. Therefore, you can also have a try.
5. Disable 3D Audio on PS5
The 3D audio mode on the PS5 console can also trigger no sound or audio-related issues. As per Sony, the PlayStation 5 console does support 3D audio with compatible headsets only. Apart from that, some PS5 games don't support this feature.
If you want to disable the 3D audio mode then go to Settings > Sound > Audio Output > Turn OFF the Enable 3D Audio option.
If your headphone is connected with the DualSense controller then you can't hear anything from your PS5 speakers. So, make sure to connect your headset with your TV.
Read More: Spider-Man Miles Morales Black Screen on PS4/PS5, How to Fix?
6. Change Audio Settings on PS4/PS5
Try changing the system audio settings on the PS4/PS5 console that can be adjusted manually. To do that:
Go to the Settings menu > Select Sound > Head over to Audio Output.
Select your TV or speaker then press the X button on the controller to change it.
Additionally, try using the Dolby Sound system instead of PCM. Head over to the Sound settings menu and select AUDIO Format (Priority).
Then set Dolby Digital as the priority audio format. Make sure to press the X key to save the changes.
Whereas some users have also mentioned that switching the game audio to Mono did fix the issue.
7. Check for System Updates
If nothing seems to be working for you then make sure to check for system updates and install the available update (if any). To do that:
Make sure that the network is active and properly connected to your PS4/PS5 console.
Now, select Settings from the home screen interface > Go to System > Select System Software.
Head over to System Software Update and Settings > Select Update System Software.
Then let your PS4/PS5 console download and install the latest system software update automatically.
Please wait for a while so the PS4/PS5 system update gets completed.
Your device may get rebooted once to apply changes.
That's it, guys. We assume this guide was helpful to you. For further queries, you can comment below.