Netflix is one of the popular and widely used on-demand video streaming services. Although the streaming service is good enough for media consumption according to the category and region, it seems that plenty of users are experiencing multiple errors and bugs while using it. Netflix Error NSEZ-403 on Windows PC is one of the notable errors and if you're facing the same, make sure to follow this troubleshooting guide.
According to plenty of reports in online forums, this particular error message says "Something went wrong. Sorry, we're having trouble with your request. You'll find lots to explore on the home page." Meanwhile, some affected users have also reported on the NetflixviaVPN subreddit about it. However, there is nothing to do with VPN if in case, you're using any VPN service to stream content on Netflix.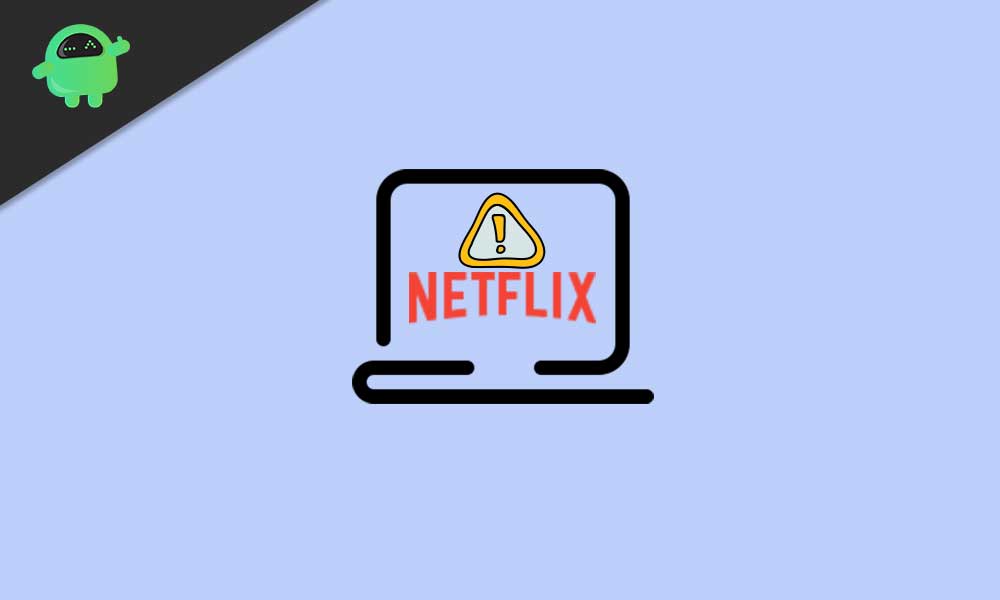 How to Fix Netflix Error NSEZ-403 on Windows PC
This specific error is applicable on almost every platform like Windows, iOS, Android, macOS, and even on some of the smart TV operating systems whatsoever. That means whether you're using the Netflix application on your mobile device or use a Netflix web version via the browser, users are getting affected by the NSEZ-403 error badly.
Luckily, the Netflix Help Center has acknowledged this error and provided a couple of possible workarounds to get it fixed completely. It basically indicates that the stored information on your browser needs to be refreshed or there may be a network connectivity issue. So, without wasting any more time, let's jump into it.
1. Sign in on another device (Windows or macOS)
Make sure to sign in to Netflix on a different computer using the same network connection.

If in case, you've already signed into another device then you'll need to sign out of the account and sign back in.

Now, if you're seeing an error code or an error message when you sign in to Netflix or try to watch any content on that device, that means Netflix is currently unable to connect your account to the service for some reason. Please try to stream again later.
Whereas if you don't see an error code or the error message while trying to sign in to Netflix or try watching any of the content on that device, we'll recommend you to contact customer service.
2. All other devices
If you're using a mobile device or a smart TV then make sure to use a computer on the same network connection and head over to the netflix.com/clearcookies webpage.
Make sure to sign in to your Netflix account by selecting Sign In and enter your credentials.

If you see the error NSEZ-403 then the chances are high that Netflix can't connect your account to the service. So, please try again later.
Whereas if you don't see the error NSEZ-403 then try contacting Customer Service.

Enjoy!
Additionally, you can also disable the VPN or proxy service temporarily to check the issue properly. Sometimes a VPN service can also cause such server connectivity problems.
3. Try Deleting Profile
If none of the methods worked for you, try deleting the Netflix Profile and create a new profile again to cross-check the issue. Do not delete the Netflix account. To do this:
Open Netflix by using the web browser > Sign In to your account.
Once you're signed in, click on the profile icon.
Click on Manage profiles > Click to select the problematic profile.
Now, click on Delete Profile at the bottom of the screen.
If prompted, confirm the action.
Once done, create a new profile, sign in to your account, and check whether the Netflix Error NSEZ-403 has been fixed or not.
Credit: Netflix Help Center