Netflix and chill is the norm of our modern digital days. Where we sit and enjoy the master entertainment series and movies. But sometimes, we do have to deal with unnecessary hiccups and problems with media streaming services like Netflix. You might have seen or faced various download errors on Netflix. Most of these errors are caused because of full storage. But there are others factors affecting this issue. So here is a troubleshooting guide on how to fix download errors on Netflix.
Netflix lets you download and binge on your favorite shows and movies offline. However, If you download content frequently for offline watching, you might have encountered some errors. Now, these issues probably are appearing because of technical faults at Netflix (which is the rarest case, and the issue is fixed on its own), or you are exceeding the download limit allowed by Netflix. Let's look at the download errors on Netflix and how to fix them one by one.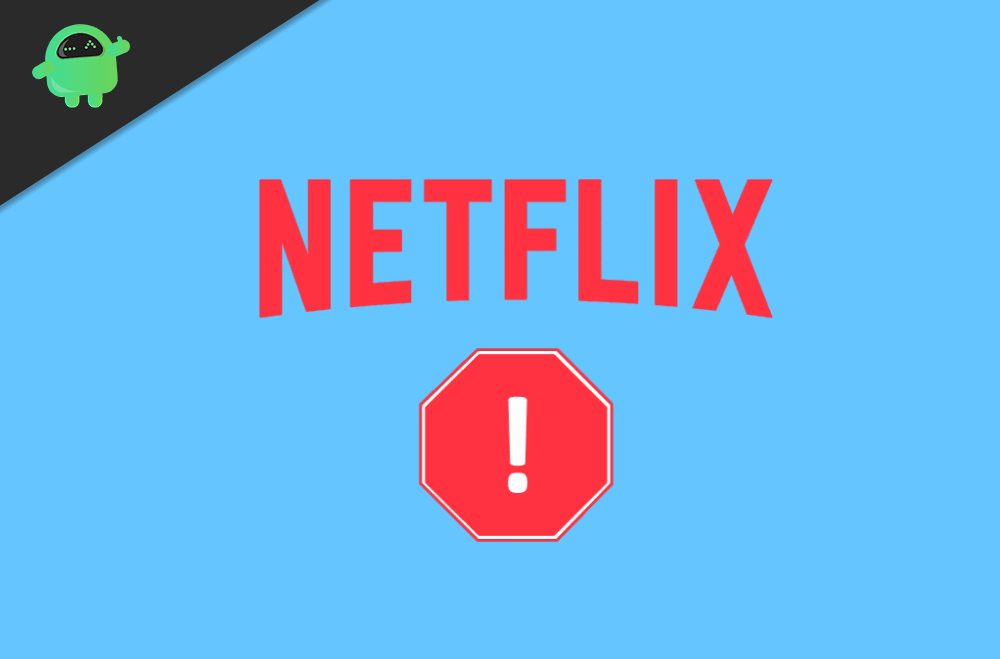 What are Download Errors in Netflix?
The following are the errors encountered when attempting to download content on Netflix. Let's look at the download errors on Netflix.
1. You have downloaded on too many devices. Please remove downloads from another device, or go to netflix.com/changeplan for plan options. (NQL.23000)
2. You'll need to remove downloads from this device, or from another device on your Plan. For more info, go to help.netflix.com. (10016-22005)
3. Downloads on Too Many Devices, Try removing downloads from this device. (NQL.23000)
You might have confronted one or two of the above errors after an attempt to download content on Netflix. As complicated as it seems it is not, these errors can be fixed by the mild steps followed below. It is recommended to check If you can download the content after performing each method.
How to Fix Download Errors in Netflix?
Most download errors in Netflix occur due to bad storage and no permission to storage. I guess you have already checked on your end. So here are some more troubleshooting steps which you can check to fix the issue easily.
Method 1: Delete Already Watched Downloaded Content
If you keep more downloaded content on your Netflix App, then Netflix servers might flag your account as spam and will temporarily disable downloads access. Simply delete old Tv shows and movie downloads to enable downloading gon your Netflix account.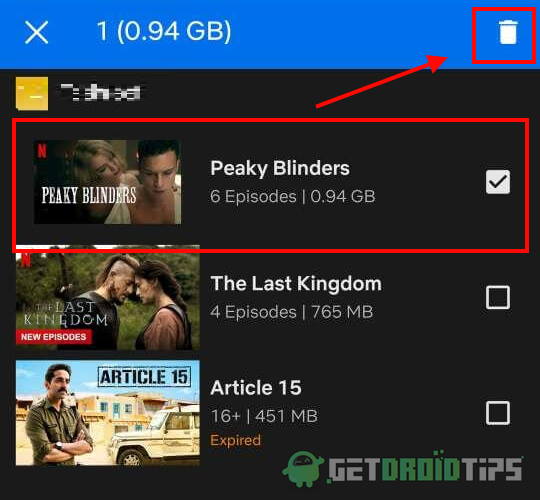 On the iOS device
Open Netflix
Tap the "Download" option
At the top right corner, you will see edit option (pencil icon) tap it
A downloaded list will appear with the X mark on each title, find the title you want to remove and tap X
On Android device
Open Netflix app and go to "Profile."
At the bottom, you will see a "Download" section, tap open it.
At the upper right corner select edit option (pencil icon)
Check the box over the title you want to delete
At the top right corner tap on delete option ( trash bin icon)
Try downloading the content to see if the error is fixed.
Method 2: Clear Netflix app data
Cleaning Netflix app cache and data and fix the most common downloading and other error related issues. If you are facing download issues on any particular Movie or Tv sows, then there might be corrupted downloads in the cache or data section, which might be preventing Netflix from downloading more.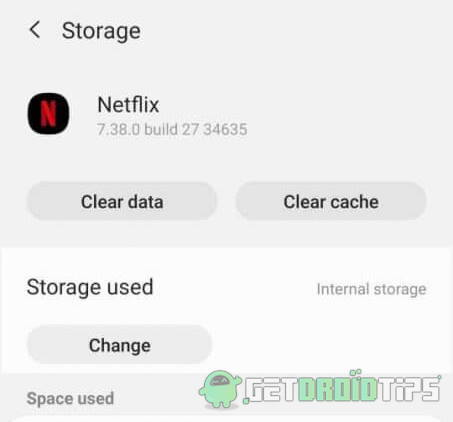 Go to Settings on your phone.
Open Apps, head over to all apps, and find Netflix.
Tap open Netflix from the list, and select Storage
Tap on Clear Data, then tap Ok to confirm
Method 3: Enable Download Storage
This one is very obvious! If you don't allow Netflix to sore data on your device, then how will it store Movies and Tv shows? Simply give the storage permission to Netflix Ap. Here is how you can do it easily: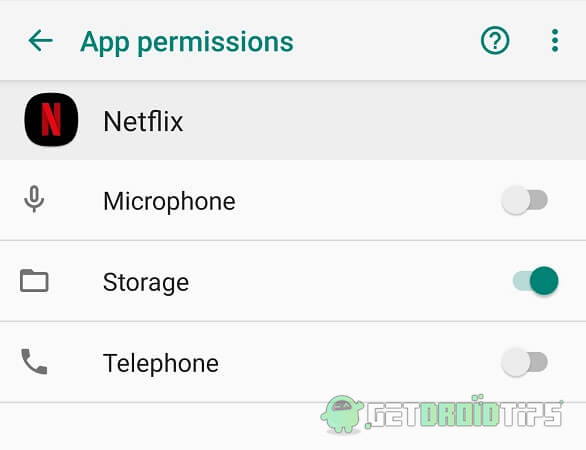 Head over to Settings on your phone
Choose apps
Open Netflix
Tap on "Permissions"
Turn on the "Storage" option.
Relaunch the Netflix and check If the issue is resolved
Method 4: Check for Updates/ Reinstall Netflix
Maybe you have an unstable release of the Netflix app. But do not worry, developers from Netflix constantly update the app, so you can update the app to avoid such downloading issues on Netflix App.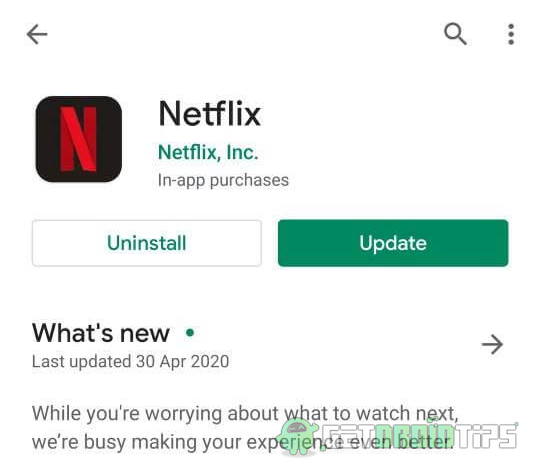 On Android Device
Head over to PlayStore and check if the Netflix requires an update.
If the issue stays even after an update, reinstall the app.
Open the apps menu.
Find Netflix, tap, and hold it.
Select Uninstall.
After the uninstallation is done, go to the PlayStore and reinstall Netflix.
On iOS Device
On your phone's home screen, tap and hold Netflix app
Tap the X mark at the top left corner on the app icon
Select Delete
Head over to the App Store and reinstall Netflix
Method 5: Upgrade your Netflix subscription Plan
If you want to keep all the shows you download on your device, then maybe consider upgrading your Plan. If you wish to store your favorite Tv shows and movies on multiple devices, then the streaming plan is most suitable for you. Netflix offers multiple plans suitable for multi-device users or family plans which offer downloading on a maximum of 4 devices per Plan.
Method 6: Run Netflix App Diagnostics
Open the Netflix app and tap on "More."
Choose app settings and scroll down until you find "Diagnostics."
Select Download, at the Diagnostics section
The app might present one of the following codes: NA.2, OF.NA.4, OF.NA.6, OF.NA.7
Search the code to find a solution online, or you can reach Netflix's customer support with the code.
NA.2 : The download feature is not currently enabled because of a device DRM error
OF.NA.4 : It indicates that the download feature is not supported on your device
OF.NA.6 : This device does not meet the security requirements for the download feature
OF.NA.7 : This device does not meet the security requirements for the download feature
These error codes are attached to your device hardware and are not solvable by any means. For security and possible DRM issues, your device does not support Netflix downloading.
Conclusion
Sometimes Netflix throws up download errors. If you have exceeded the download limit, yes, there is a limit to download content! Netflix allows you to download up to 100 titles per device. However, the number varies. If you use Netflix over multiple devices. If you surpass the known limit, you have to delete downloaded titles and replace them with recently downloaded ones.