Netflix is the number one online video streaming platform in the world right now. With over 73 million-plus users every month. Whenever we wanted to access any show or web series that can not be accessed through our country. Then we manly prefer to use VPNs. One of the most famous and most used VPNs for Netflix is ExpressVPN. But while using Netflix with Express VPN, sometimes we face ExpressVPN not working issues we are unable to connect to Netflix. Even though ExpressVPN is among the top VPN that is rated one of the best, many of the users have faced this problem.
One of the most common errors which we get while streaming through various platforms like Netflix, Amazon Prime, Hotstar, and sometimes even Youtube will be like: "You seem to be using an adblocker or proxy, or Turn off any of these services and try again". And sometimes a u7037-1101 error while using Netflix.
So, behind these errors, there may be some various factors. Let's discuss all the possible fixes that we can use to overcome this error.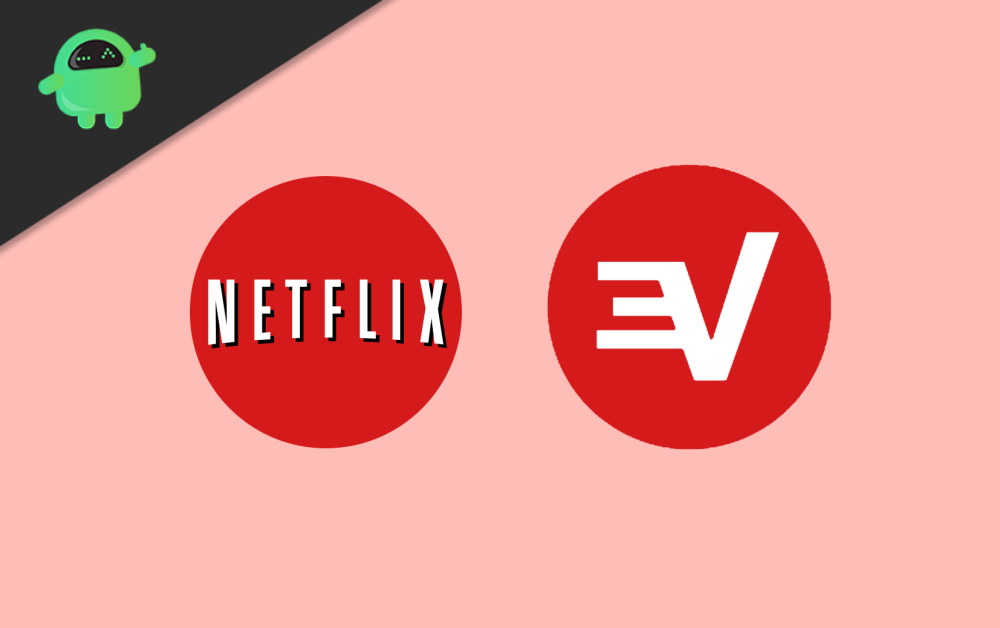 How to Fix If Netflix Not Working WIth ExpressVPN?
Method 1: Checking Your IP Address
This is one of the most common problems while using any VPN out there. Suppose ExpressVPN is not working with Netflix. When you connect to the Express VPN, check through Google by using whatismyip.com to get your actual IP and match it to the location through which you connected in the app.
If the location that it shows is different or near your real location, It means that you are not really connected to the VPN. Just reconnect again, and when the location is similar, then check the error again.
Method 2: Problem With Your Internet Connection
Sometimes there might be a problem with your own Internet connection. You might get an error due to an Inactive Internet Connection also. So, for testing whether your Internet connection is active or not, you just have to disconnect from the Express VPN. Then try to access any website, if you are facing a problem or are unable to access the website even when disconnected from VPN, then you have to check for your Internet connection.
If you are able to access it when disconnected from the VPN, then you should check the following steps.
Method 3: Try Out the Another Express VPN Server
You can also change the server or the location on which you are connecting. Sometimes it might happen that the IP address of the location on which you are connecting may be blocked by the Netflix server, so you are unable to access it. By changing the location, may help you to fix this error. So, let's see how you can do this
Firstly, you have to select the "Choose Location" option to see all the available locations.
Select the Server Location you want to connect, After that click ON button( Connection can also be made by right-clicking twice on the location).
If you wanted to see the recommended location that the VPN picks for you, then you can easily look for it in the Recommended tab.
You can also check all the locations and servers by their region that are available in the VPN, just by clicking the All tab.
The last tab is the Favorites tab. Click on this to get all the locations that you have set to the favorites. You can also see there some Recently connected locations on which you have connected earlier.
You can also connect to a particular location. For this just press CTRL F, a search bar will appear. Then you can type the name of that location, which you wanted to connect and click twice on it to connect.
When you disconnect the Express VPN from the location you selected, you can then directly move back to the smart location by just clicking on the Smart Location option.
Method 4: Changing the Protocol Setting
So, for changing the Protocols settings just follow the steps below:
From the Express VPN window, click on the menu, then select the Options (make sure that you are disconnected from the VPN while doing this).
After this, an "Option" window will open. Inside this window, you will see a tab called Protocols. Click on it to see all the available protocols. Now select the protocol that you want to use and click the OK button.
You may not know about this. Your device requires a certain VPN protocol to make it connect. The default protocol that is used in the Express VPN is UDP, which is blocked in some countries like the Middle East.
Here you can try and change the protocol. Sometimes changing protocols can help you to get high speed in your network. Of you wanted to have some better performances, just choose the Open VPN TCP first, and then an L2TP. And lastly, the PPTP protocols to make an order.
Moreover, you have to keep this in mind that some of the protocols do not provide the same protection as the other one.
Method 5: Disabling Antivirus and Other Security Apps
So, if you have tried all the steps mentioned above, then you can try this option also. Your computer may have any Antivirus or Firewall active. These security services may be blocking you from accessing the VPN connection. So, let's do the following steps:
You have to find the program that is blocking you from connecting to Express VPN and then configure it. Then you have to change the security levels in settings from high to medium and give the exception to Express VPN or UDP ports 1194-1204, or you can also set it there for Trust Express VPN.
You may have the option of reinstalling the security service program that is blocking your connection to the Express VPN. Install it only after the VPN has installed, so it does not create a problem while connecting. Just uninstall the Express VPN, then uninstall the program that was blocking Express VPN connection. Now, Install the Express VPN again. After that, reinstall the platform that was blocking connection earlier.
Method 6: Try a different VPN service
Netflix concerns so much about the privacy of their platform. So, they may block most of the IP addresses of a particular VPN. And your VPN might be connecting you to those IPs continuously. So, Netflix will not be working with ExpressVPN if they are using blacklisted IP addresses. It will create problems for the user while connecting unless the VPN service renews all of its IPs.
So, for fixing this out, you can try some other VPN service. It may help you to connect to Netflix without giving you any error. Some of the well-known alternates to Express VPN are:
NordVPN ( with over 5678 servers in 58 countries and one of the most credible VPNs for using on Netflix).
PureVPN (It is also a well-known VPN in the market with a large number of servers over 2000+ servers in 141 different countries)
CyberGhost ( This VPN has improved a lot, and today is one of the best VPN for Netflix, with the largest number of servers available providing over 7100 servers in 89+ countries).
Conclusion
So, these were some of the VPNs which you can consider in place of the Express VPN, and they might work and fix that error which you are getting while connecting Netflix from the Express VPN. You should try all the steps given above before jumping to the conclusion and hope one of these works for you.