Although Netflix is one of the most popular and widely used online video streaming services, it also has multiple technical issues like crashes, can't connect to the network, streaming error, etc. Meanwhile, plenty of affected users have started reporting that they're getting Netflix Streaming Error M7111-1331 for some reason which is very frustrating because they can't literally stream Netflix via web browsers easily. Instead of streaming the content, Netflix just ends up showing the error code in a new tab.
So, if you're one of the Netflix users and getting the same issue then make sure to check out this troubleshooting guide to quickly fix this error. The Netflix error M7111-1331 is appearing as a streaming error that says something like "Whoops, something went wrong… Streaming Error. You seem to be using an unblocker or proxy. Please turn off any of these services and try again. For more help, visit netflix.com/proxy." So, you may ask why this is happening to you and what is the solution. Well, we've mentioned all the possible workarounds below.
How to Fix Netflix Streaming Error M7111-1331
If you're experiencing the M7111-1331 error code on your PC, it basically indicates that the information stored on your browser needs to be refreshed. In most cases, though clearing the browser cache or cookies may fix the error, sometimes it can be caused due to the Netflix server downtime or outdated Windows OS build, internet connectivity issue, and more. Now, without wasting any more time, let's get into it.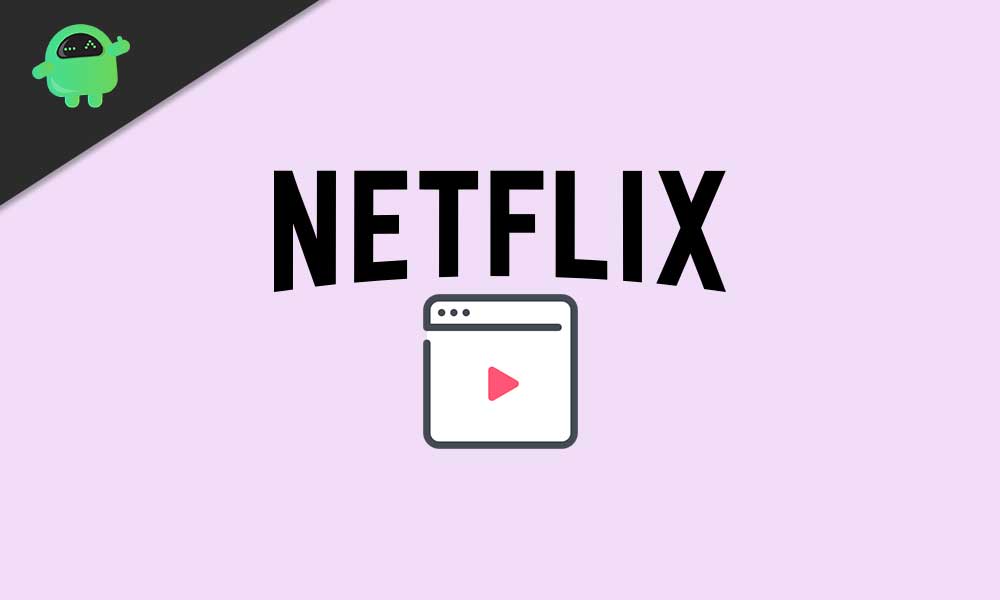 1. Don't Use Netflix Bookmark
If you typically use a previously saved bookmark to visit the Netflix website then make sure to delete the bookmark first. Sometimes, any kind of additional URL trails or invisible space between link text can cause issues. Just try typing www.netflix.com on your browser's address bar and hit Enter to get into the site.
If that loads the Netflix website, try streaming the content. If everything works fine, you can create a bookmark of it freshly. However, if that didn't come in handy, follow another method.
2. Clear Browser Data
Here we're using the Google Chrome browser for your reference. The process is almost the same for other PC browsers. So, after clearing the browser cache and cookies, your browser can easily get into any website without any kind of loading or streaming error if there is no other technical issue is involved.
Launch the Google Chrome browser > Click on the Menu (three vertical dots icon) from the upper right side.
Hover over the More tools option > Click on Clear browsing data.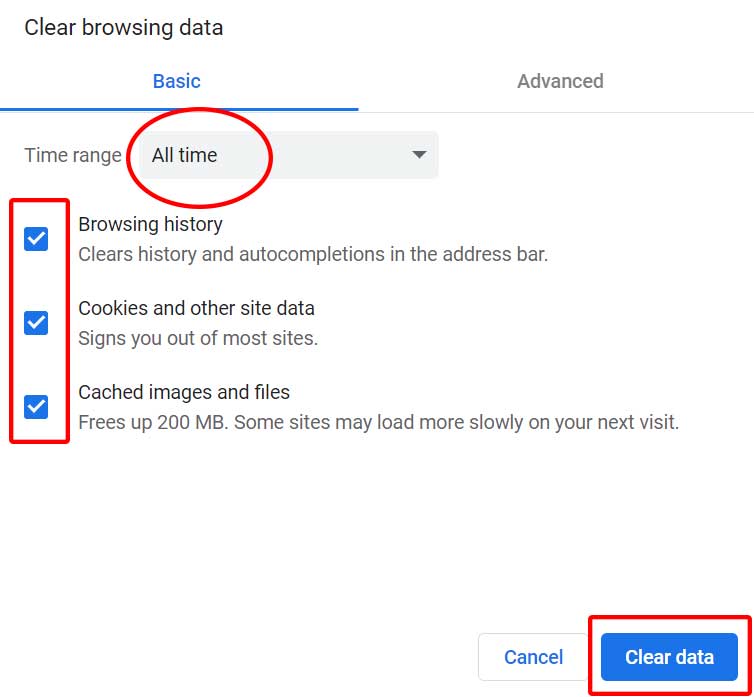 Under the Basic tab, choose the Time range according to your preference.
Click on the checkbox of Browsing history, Cookies and other site data, Cached images and files to select them individually.
Once selected, click on Clear data.
Finally, restart your Chrome browser and check for the Netflix streaming error again.
Note: This process will remove cached images or files data, signs you out from most of the sites. That means you have to log into your account again on sites individually.
3. Check Netflix Server Status
Sometimes it can also possible that the Netflix server is either down or having some maintenance process in the background. In these scenarios, plenty of users may start getting the streaming error or can't connect to the services error.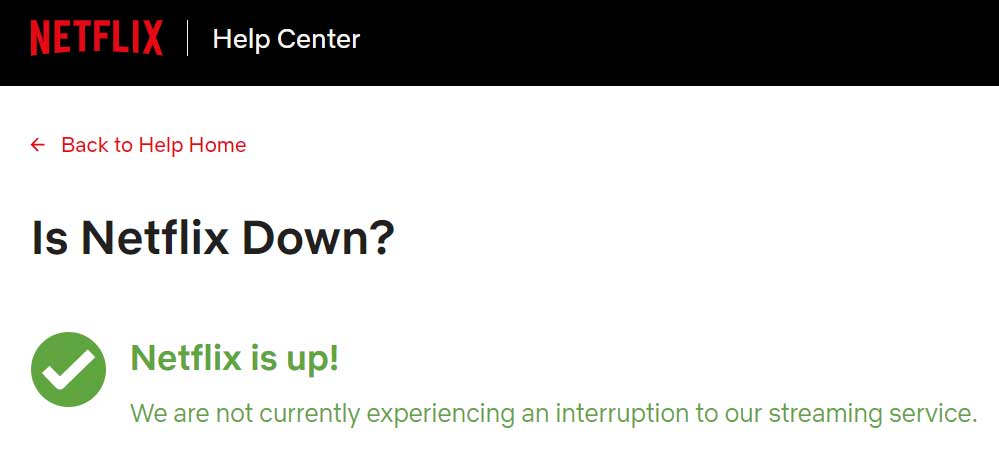 To ensure whether there is no technical issue happening at Netflix's end, head over to the Netflix Help section. Here you'll easily see whether Netflix is down or not.
However, if you're still experiencing streaming issues and errors then sign in to your profile to check your account status too.
Read More: How To Kick Somebody Out of your Netflix Account
4. Turn Off Chrome Extensions
If you're using Chrome extensions on your browser then make sure to disable them temporarily to check whether they're causing any issue with the Netflix streaming or not. To do that:
Note: Extensions listed under Chrome Apps don't need to be disabled.
In the address bar, enter chrome://extensions.
Under the extensions list, you have to turn off the extensions that are already turned on. (Especially any adblocker or security scanning extension)
Try running Netflix again and check if the streaming error M7111-1331 has been fixed or not.
Still, the problem persists? Not to worry. Try other methods.
5. Update Google Chrome
Make sure to check for the Google Chrome update because an outdated browser version can cause multiple performance-related issues which also includes content streaming issue, can't load a site properly, can't play online media, download failed issue, etc. To do that:
Open Google Chrome and click on the Menu (three vertical dots icon) from the upper right corner.
Select Settings and click on About Chrome from the left pane.
Chrome will automatically check for available updates. If available, it'll automatically download and install the latest version.
Once done, restart your browser and check whether the Netflix Streaming Error M7111-1331 has been fixed or not.
6. Reset the Browser
Well, that's a tough call for most of the browser users but it should help you out in most cases to easily fix multiple issues with websites loading or streaming content. To do that:
Open the Chrome browser > Click on the Menu (three vertical dots icon) from the upper right side.
Click on the Settings menu > Go to Advanced.
Scroll down a bit in the left pane and you'll find out Reset and clean up.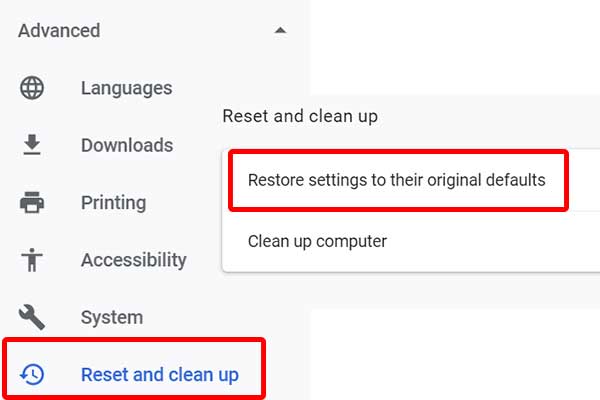 Finally, click on Restore settings to their original defaults > Select Reset settings.
Now, reboot your computer once and try running the Chrome browser again to check if the Netflix streaming error has been solved or not.
Even if you're using another browser, the reset process will be the almost same. Just go to the Settings menu and check for it.
7. Use Another Browser
Although some of the users are die-hard fans of Chrome browser, Netflix users can try loading the content from another web browser. It seems that the Chrome browser has several issues with online streaming which can be found on some other services too. Therefore, try using another browser like Mozilla Firefox or Microsoft Edge, or even Opera to continue streaming your content over Netflix without wasting much time.
8. Check Your Internet Connection
As you're getting the online content streaming error on Netflix, you should check your internet connection too. If there is no technical fault at Netflix's end that means the problem is appearing at your end. No matter whether you're using a Wi-Fi network or a wired (ethernet) connection, just check the internet speed and signal strength before going to any conclusion.
Now, if the speed and stability seem good to you, try using a Wi-Fi network instead of a wired connection. Otherwise, if you're a Wi-Fi user, try using an ethernet cable to check for the issue. Alternatively, you can also try another internet connection from a different ISP (Internet Service Provider) to check whether the problem is occurring with your IP address or not.
If that's the issue, contact your ISP for technical assistance, and ask them to either change the IP address or anything else whatever is applicable. Meanwhile, you can use a Mobile Hotspot to verify the internet issue.
Must Read: PS5 Netflix Crashing or Not Working Issue | How to Fix?
9. Power Cycle Your Router
By performing a power cycle to your Wi-Fi or modem can easily clear all the temporary cache or networking glitch. So, your internet connection will work like a charm. To do that:
Power Off the Wi-Fi router first.
Now, disconnect the power cable from the router and power source.
Wait for around 5 minutes or so and connect the power cable again.
Finally, Power On your Wi-Fi router and check if that works or not.
10. Turn Off VPN or Proxy
If none of the above methods worked for you, try turning off the VPN service or Proxy server from your PC or router. It can also possible that the VPN server is causing the ping delay or connected to a different region which basically affects the server response time. Therefore, turn it off once and try loading Netflix content again.
11. Install Media Feature Pack for Windows 10 (N)
Needless to say that Netflix has a geographical location restriction as per the region and users can only stream those content whichever are available for that specific region due to language or copyright issues. Now, if you're trying to stream any non-compatible or non-supported content on Netflix which isn't officially available for your region, you may end up with a streaming error in most cases.
However, if you want to bypass that region restriction then the Media Feature Pack for Windows 10 (N) can do the job for you. Make sure to turn off the VPN or Proxy before following this method.
So, if you're using a Windows 10 (N) version, try installing the official Media Feature Pack that will include the Media Players and related technologies to run online media smoothly. Just go to the Microsoft website and download the Media Feature Pack according to your edition. Once downloaded, install it as usual and restart your PC to apply changes. Finally, you're good to go.
That's it, guys. We assume this guide was helpful to you. For further queries, feel free to ask in the comment below.