Discord is without a shadow of a doubt one of the most popular VoIP and instant messaging app. You could easily have a voice video or text chat, send various media files, and carry out a plethora of other activities. Likewise, it also beholds various third-party app integrations. One among them is the music streaming giant Spotify. Once you connect your Discord account with Spotify, you could then use it to listen to your favorite tracks while having a chat with others on the Discord app.
Along the same lines, you view the song title that your friends are currently playing. If it meets your requirements, then you could directly play that song right away as well. Not only that, but you could also invite other friends and then listen together to the same song. On that note, let's start with the instruction set on how to use Spotify in the Discord App. We would also be mentioning the steps to make full use of all the aforementioned features as well. Follow along.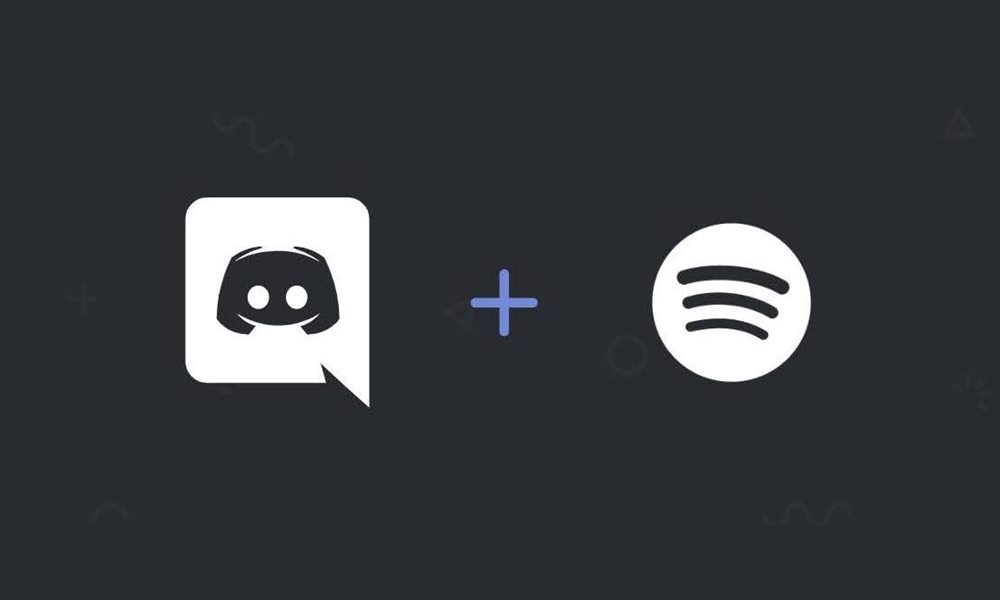 How To Use Spotify in Discord App
While we will be keeping our focus on the Discord app, you could also try out these features on its desktop app or the website. Anyways, once we are through with the account integration steps, we will also show you how to use the "Listen Along" feature. The final section will then list out the steps to disconnect your Spotify account from Discord.
Connecting Spotify Account to Discord
Launch the Discord app on your device and log in with your credentials
Then click on the Profile icon situated at the bottom right.
Head over to the Connections section and tap on the Add option present at the top right.

Select Spotify from the list that appears. Then log in with your credentials and you might have to authorize the Spotify account. For that, read the terms and conditions, and hit the Agree button situated at the bottom.
Once done, you should see the Connected message. Hit the Close button to go back to the app.

You should see your Spotify account in the Discord app, under the Connections tab.
There you would also find two features: Disable on profile and Display Spotify as your Status. Here is what both these features do:


Display Spotify as your Status: as and when you play a song on Spotify on the same device through which you are logged into Discord, your status will be changed to "Listening to Spotify."
Disable on profile: When enabled, users could click on your username to get hold of the track that you are playing. They could then play the same track on their PC as well.

However, if you don't like either of these two features, then you could disable both these features by simply toggling them off under the Connection section.
Now that the account integration is complete, you could use Spotify inside the Discord app without any issue.
Use the Listen Along Feature
Before we proceed ahead with the instructions, let's address the elephant in the room. This feature is only available for the Spotify Premium subscriber. Furthermore, this feature will only work in Text Chatting and not in Voice Chatting. So if you qualify these requirements, then here are the required instructions to use Spotify's 'Listen Along' feature in Discord:
With Spotify playing, head over to Discord's chat box and click on the plus icon.
Then select your friend/friends from the list to whom you wish to send an invite.

Discord will then show you a preview of the message of that Invite. You could add a comment as well.

Once that is done, hit the Send Invite button. Now just wait for your friends to click Join (as and when they do, you should see the option changed to Joined).

There's another way of doing so. Head over to your friend's list from the right-hand side and click on the user who is currently listening to Spotify. Then click on the Listen Along icon and that's it.
How to Disconnect your Spotify Account from Discord
If you no longer wish to associate or use your Spotify account with the Discord app, then bidding adieu to it is quite an easy process. Here is what needs to be done from your end.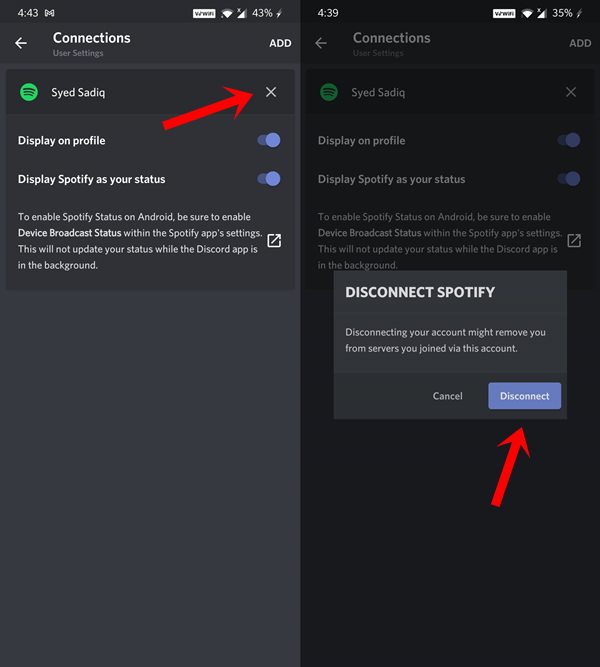 Head over to Discord (app or site) and go to User Settings from the bottom menu.
Then go to the Connections section and click on the Cross icon next to Spotify.
Finally, click on the Disconnect button in the confirmation dialog box.
That's it. This is all from this guide on how to use Spotify in Discord App. Likewise, we have also shared some handy tips to use the 'Listen Along' feature and the steps to disconnect your music streaming account from Discord. If you have any queries, do let us know in the comments. Rounding off, here are some iPhone Tips and Tricks, PC tips and tricks, and Android Tips and Trick that deserve your attention as well.