COD Modern Warfare 2 and Warzone 2 are masterpiece games, and developers have worked hard to make sure both of these games do not encounter any major problems. But that being said, the majority of players do face minor problems from time to time. This includes a recent issue where MW2 and Warzone 2 players see Error WOLTERS-FRANCIS or commonly known as Timed Out Waiting for Datacenter error.
The Timed Out Waiting for Datacenter or WOLTERS-FRANCIS error seems to be attached to game servers or slow internet issues. Since both the games were launched recently, server-related issues are bound to happen until developers make a foolproof mechanism to scale up the servers. However, there are a few methods that can help you to fix this issue easily.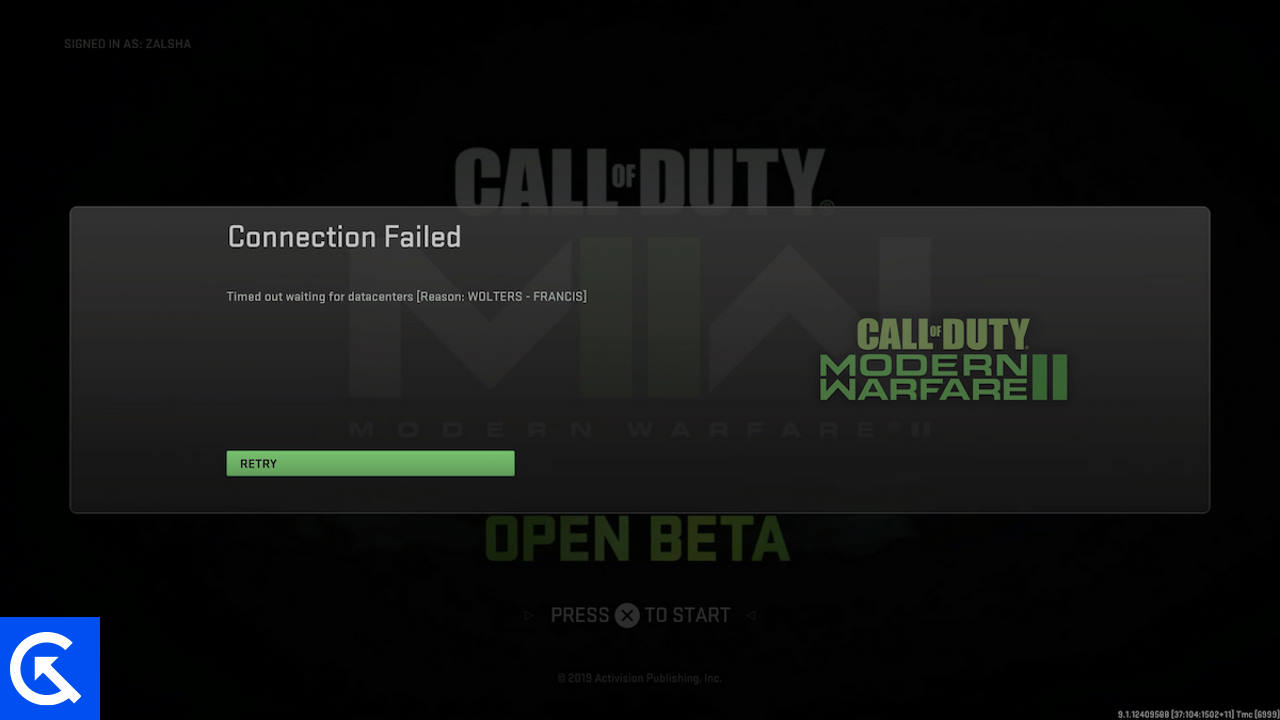 Fix: MW2 and Warzone 2 Error WOLTERS-FRANCIS | Timed Out Waiting for Datacenter
Currently, many new players are playing this Warzone 2 game, due to which the server is getting full. The server can't handle the humongous influx of players, and that is why it is throwing errors and not letting players to enter the match. Below are some tried and tested methods to help you fix this.
Method 1: Restart the Game
The game server you're connected to might be overcrowded in many instances. This can be fixed by simply restarting the game. First, save any game progress if you may, and then restart the game to see if it helps.
Method 2: Check the Internet Connection
Make sure your system is connected with stable internet. Also, the internet should be fast enough to play the game. To avoid such issues, it is advised to stop any parallel game downloads if possible. Also, try to restart your Wifi router to see if it helps.
Method 3: Check Game Server Status
Online games depend on servers and Warzone 2 is no different. Many times, the server may get down or unavailable due to maintenance issues. To check whether the server is working fine or not, you can visit the official page.
On this page, you can see the status of the MW2, so you can plan your gaming activity accordingly. If the page says servers are unavailable, then you have to wait for a few hours and then try again.
Method 4: Disable Teredo
Windows has a special internet boosting service named Teredo. It helps games to connect to the internet in a seamless manner. However, it may also create several internet bandwidth issues causing MW2 and Warzone 2 Error WOLTERS-FRANCIS or Timed Out Waiting for Datacenter error.
Open Windows command prompt and run the following commands:
netsh interface teredo set state disabled

netsh interface teredo show state
Once done, restart your Call of Duty game and see if the issue is fixed.
Method 5: Clear cache
According to multiple forum posts over COD, users suggest that the MW2 and Warzone 2 Error WOLTERS-FRANCIS or Timed Out Waiting for Datacenter error is caused due to unwanted temporary files. If you clear these files, the error will go away.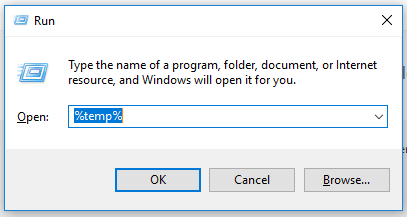 To clear the cache in your PC you can use the run command and type %temp%.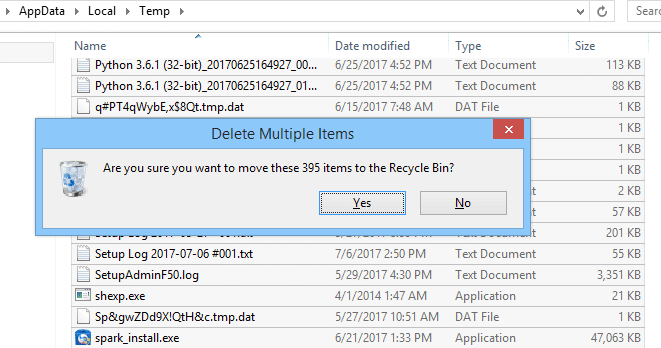 Then clear the temp folder by deleting all the files.
To clear the cache for the console, you can, shut down the console and then unplug it from the power socket. Then wait for a few minutes then plug the console back into power and try to play the game.
Method 6: Try VPN
As we discussed above, the majority of times, the WOLTERS-FRANCIS or Timed Out Waiting for Datacenter error is caused due to server non-availability. But there are multiple servers across our globe and you can use VPN to connect to a different server.
VPN stands for Virtual Private Network and can help bypass any regional restrictions. In our case, it will bypass the crossed server and will help you to connect to a remote server. Check out our previous post about Best VPNs for Windows PC and try connecting the game with a VPN connection.
Method 7: Flush DNS
Since the WOLTERS-FRANCIS error is related to an internet connection, flushing the DNS table might help you to fix this issue easily. Follow the steps below to do so.
Click on the Windows search bar and enter "command prompt." It will show up in the results. Click on "Run as administrator" here.
Once the command prompt window opens, enter the following command and press Enter.
ipconfig /flushdns
Now a process will initiate. Once that process is complete, you will see a message on the command prompt window saying that the task was complete.
Now restart your PC and rerun the game to see if the issue is resolved.
Method 8: Change the region of the account
Sometimes players have their Activision account set to a different place/region than where they currently reside. To change the location, follow the steps given below:
To change the Activision account's location, log in to your account first.
Then go to the profile option and the "Basic Info" page.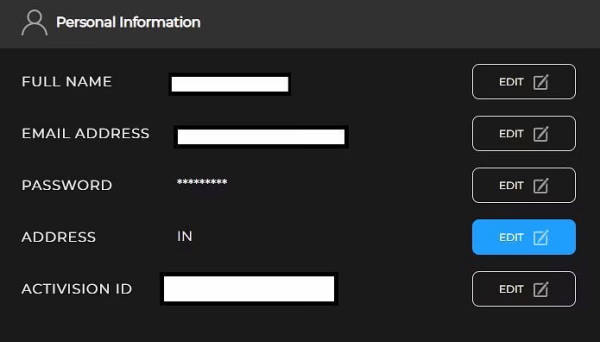 Then change the address to your country if it was set for different.
Conclusion
This brings us to the end of this guide for fixing MW2 and Warzone 2 Error WOLTERS-FRANCIS Timed Out Waiting for Datacenter issue. Please note that such issues are majorly caused by slow or bad internet connections. Once you follow the above troubleshooting methods, you shall not face the issue.