Amidst the coronavirus pandemic, Netflix has become the go-to entertainment app for everyone. With a plethora of titles available to stream, it is easily one of the best streaming services in the market right now. One of the most common issues users face while using Netflix is Error 5009. If you are facing this issue while using the app, read on to find out how to fix it.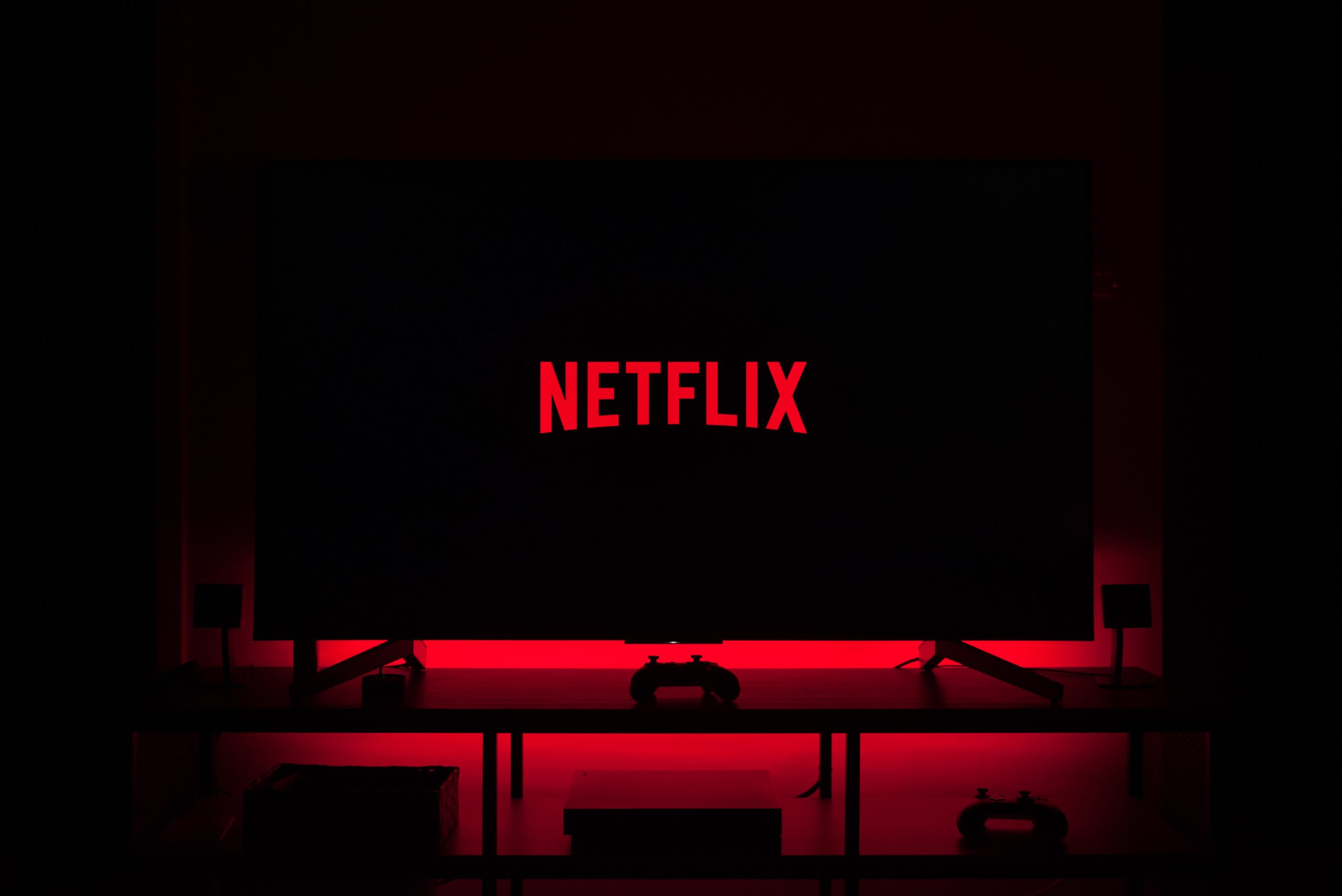 Netflix Error 5009 – Cannot Play Title: How to fix?
For users facing the Netflix Error 5009 while using Netflix, it is important to note that the cause of the issue is pivotal before trying out a fix. If you are well acquainted with the cause of your problem, then you will be able to know what fix you should try or whether you can fix the problem or not. Here are the reasons why users get the Netflix Error 5009 – Cannot Play Title.
Restricted Network– One of the prime reasons for this issue is if your network provider has blocked Netflix for some reason or the other. Usually this is is the case in work, school, or college network, as the admin restricts access to streaming services in those networks.
Slow Internet – Netflix requires decently fast internet to work properly. If you are using a connection that has pretty low speed, or are on cellular data, then you need to change your network to a faster one. For reference, you need 3mbps minimum for SD streaming and 5mbps for HD streaming.
Cache issues – Netflix Apps can cause issues if the app is running in the background for a long time. The good news is that it can be easily fixed by resetting the network settings.
TCP / IP issues – This is one of the major causes of this issue. A TCP/IP inconsistency may lead to the Error 5009 popping up whenever you want to stream something.
#Fix 1: Use A VPN
This is primarily for people who are on a restricted network, but if you are facing the aforesaid error this fix is worth giving a shot at. Like we mentioned earlier a restricted network doesn't allow data exchange between streaming websites. The only workaround for that is using a VPN, however, it should be noted some networks restrict access to VPNs as well. Nonetheless, if you want to try out a VPN, here are a few recommendations.
#Fix 2: Resetting Network Settings
If you own an Apple device, resetting the network settings can help you fix the issue. Follow along to find out how to reset your network setting on any Apple device.
1. How to Reset Network settings on iPad / iPhone / iPod Touch
To reset network settings on your iPad / iPhone / iPod Touch, first go to the settings menu.
Under the Settings menu, go to the General settings and then click on Reset.
On the Reset Settings page, click on Reset Network settings and then verify your identity via passcode or fingerprint.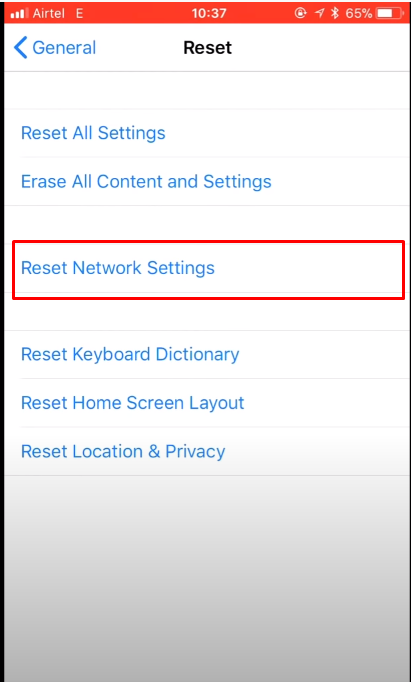 Once the network settings are reset, enter your credentials once again and start the Netflix app.
Check if the error is resolved.
2.. How to Reset Network settings on Apple TV
On the Apple TV, go to the Settings App in the home menu
In the Settings menu, go to Network Menu and then click on Wifi
Find the Wifi network you are connected to, click on it, and then click on forget the network.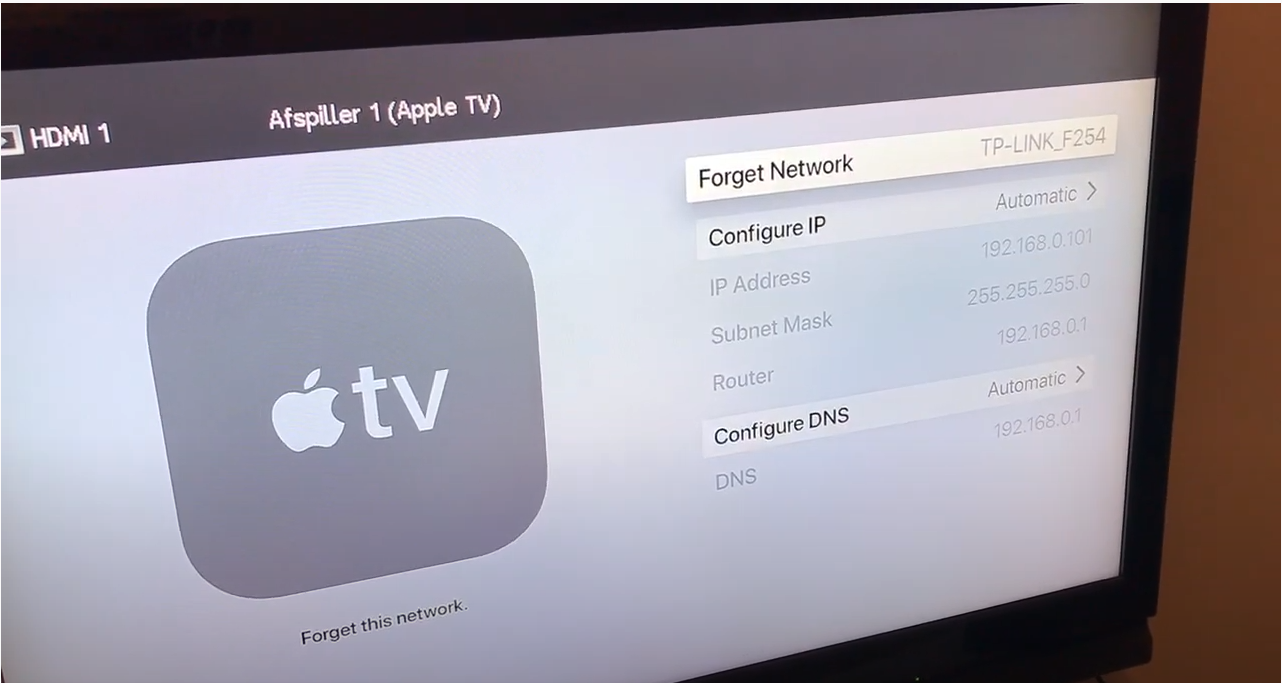 Reconnect to your wifi network
Open Netflix and check if the issue is resolved.
#Fix 3: Reboot or Reset Your Router
If none of the above fixes work, then the cause of your issue is likely a TCP/IP issue. This is mostly because of your network provider, however, many users have reported that completely rebooting their router or doing a reset has helped them get rid of the issue.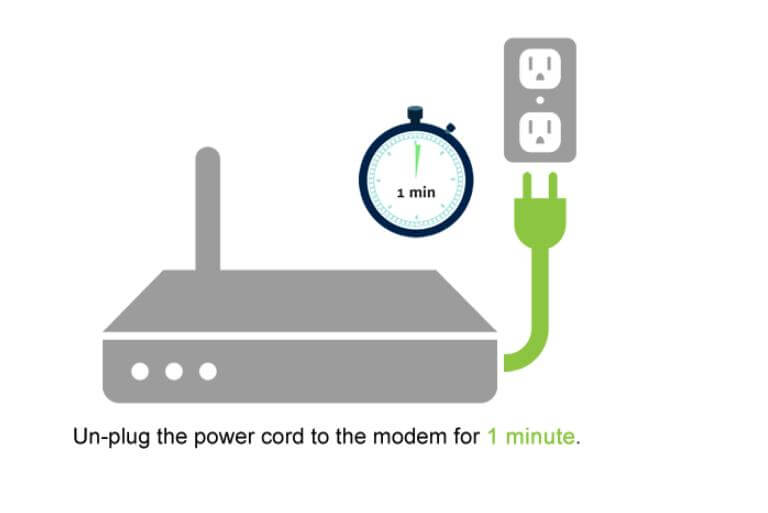 To reboot your router, you need to first press the power button on your router. Next, take out all the cables and wait for one minute. Plug back all cables and then press the power button once again to restart your router. Once you have restarted your router, check if Netflix is working or not. If it doesn't try resetting your router.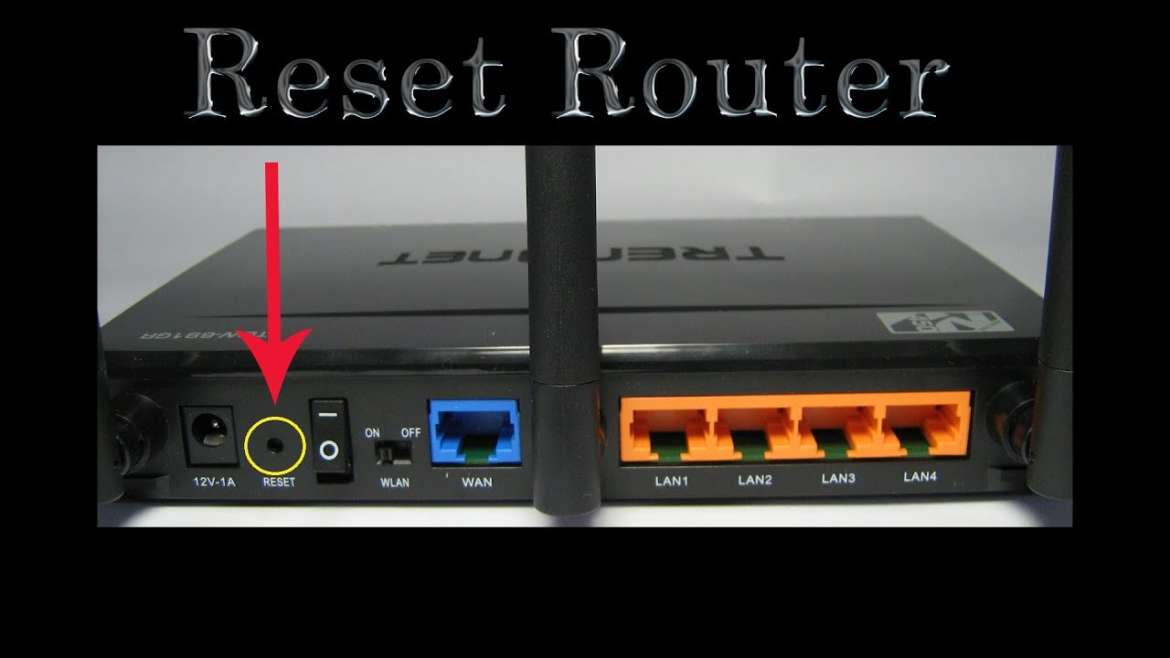 To reset your router, find a sharp object and use it to press the reset button on the router. Hold it until you see all the LEDs flashing on the device. Do note that all settings on the router including your Wifi password will be set to default if you reset your password. Once the router reboots, enter your network settings, if any, and access Netflix. Check if the issue is resolved.
That's all you need to know about how to fix Netflix Error 5009. If you need any other help regarding Netflix or any other issue out there do let us know in the comments section below and we will be happy to help you out. You can also check out our iPhone Tips and Tricks, PC tips and tricks, Games and Android Tips and Tricks for more info regarding a variety of issues.