Samsung has officially released One UI 5.0/5.1 based on Android 13. And with a range of Samsung devices on the market, it is important to know which ones will get the update. Android 13 (One UI 5.0/5.1) is a significant update that brings several new features and improvements to Samsung devices. This article will provide an overview of these features and which Samsung devices are eligible to receive the update. It will also discuss what users can do to ensure their device is up to date with the latest software.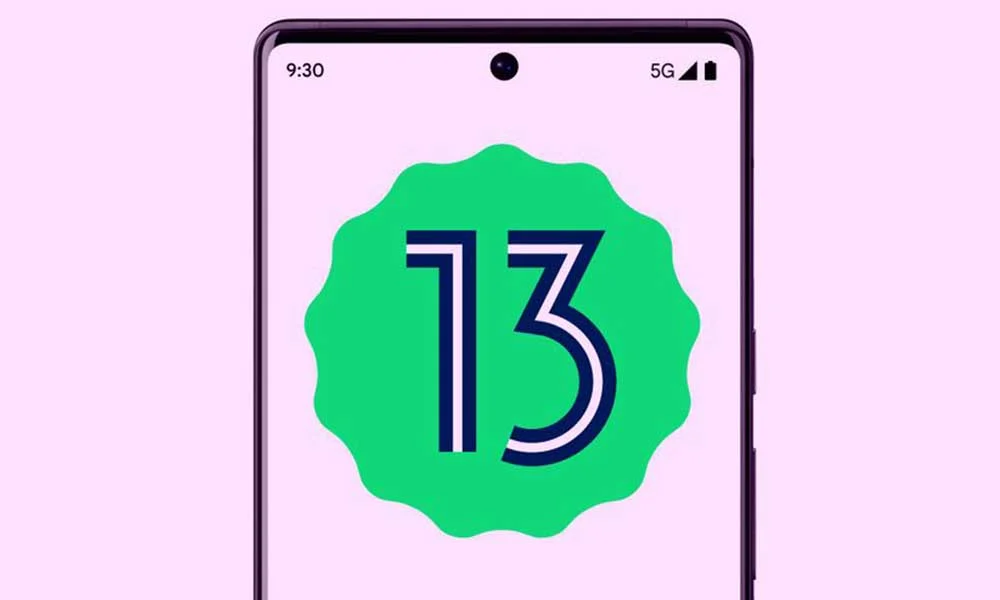 One UI 5.0/5.1 (Android 13) Features
One UI 5.0/5.1 is the latest version of Samsung's mobile user interface, based on the Android 13 operating system. It offers a number of new features that are designed to make using your phone easier and more efficient.
Stackable Widgets: One of the most notable new features is Stackable Widgets, which allow you to customize your Home Screen with various widgets that you can stack on top of each other. This makes it much easier to access the information you need quickly.
More Color Palette Options: One UI 5.0/5.1 now allows users to choose from 16 different colour palettes as opposed to One UI 4.1, which allows only 4. Also, the Material You theme will now be used in more elements of the UI, such as app notifications, headline text, and more.
Modified Notifications: Notifications have been modified in One UI 5.0/5.1, where the app icons are easier to read, and the Clear button is now larger and more distinct.
Split screen: Split screen mode now allows you to hide the status bar and navigation buttons to get more screen real estate. You can also toggle split-screen mode by dragging apps from the recents page.
Extract text from anywhere: One UI 5.0/5.1 lets you quickly copy text from anywhere on your screen. Simply take a screenshot, open Samsung Gallery, and click on the "T" icon.
App Languages: Similar to Google Pixel phones, Samsung also lets users add a specific language for certain apps while the system language remains the same.
Android 13 permission request dialogue: Samsung has also taken inspiration from Google and brought the stock Android 13 permission request dialogue to One UI 5.0/5.1.
Magnifier: Another new feature is the Magnifier. It allows you to zoom in on the real world using your rear camera.
Lock screen Customization: How can we forget the lock screen customization? Samsung has also brought lock screen customization to One UI 5.0/5.1, much like Apple's iOS 16. You can change the clock font, add widgets, and do much more.
Multiple Timers: The multiple timers feature has been added to the Clock app, allowing you to set multiple timers simultaneously.
List of Samsung Devices that will Get Android 13 (One UI 5.0/5.1)
Samsung has released an official list of devices that will get the Android 13 update very soon. While some devices, like the Galaxy S23 series, Galaxy A53, Galaxy M52, etc., have already received the stable Android 13 update, many others are yet to receive the update.
Luckily, Samsung seems to be very good at providing updates this time. Samsung is planning to roll out the One UI 5.0/5.1 stable update for as many devices as possible. Here's a full list:
Samsung Galaxy S series
Galaxy Z series
Galaxy Note series
Galaxy A series
Galaxy M series
Galaxy F series
Galaxy Tab series
Galaxy Xcover series
AOSP Android 13 Custom ROM Support:
How to Install Samsung Android 13 Update?
It is simple to check for the Android 13 update on your Samsung phone and install it. Just follow these steps:
Open the Settings app on your Samsung phone.
Tap on the Software Update entry.
Here, you will see if an update is available. If it is available, tap on Download and install.
Once you have downloaded the update, restart your PC to enable it.
Samsung Android 13 (One UI 5.0/5.1) Release Date
December 2, 2022

Samsung rolled out the One UI 5.0 to more new devices.

Samsung Galaxy F52 5G, Galaxy S10 Lite, Galaxy M53, Galaxy M33, Galaxy A22 5G, Galaxy F42 5G, Galaxy M42 5G, Galaxy A51 5G, Galaxy Z Flip, Galaxy Z Fold 2, Galaxy A52 5G, Galaxy A52s, Galaxy M62, and Galaxy A72

November 22, 2022

Samsung started rolling the Android 13 based on One UI 5.0 to the Galaxy S21 FE, Galaxy S20 FE, Galaxy A71, Galaxy Note 10 Lite, Galaxy F62, and Galaxy Tab S7 series.

November 16, 2022

Samsung rolled One UI 5.0 for these devices, which include Galaxy Tab S8 series, Galaxy M32 5G, Galaxy M52 5G, Galaxy A73, Galaxy A33 5G, Galaxy A52, Galaxy Z Flip 4, and Galaxy Z Fold 4.
Samsung phones usually get the update by the end of the year or early next year. As always, the recently launched high-end devices will be on the priority list. So, the first Samsung phone to get the Android 13 update could be the Galaxy S22 or the Galaxy Z Fold4.