Updated on September 2020:
Finally, along with other Android Go apps, Google launched their Google Camera Go app for Go supported device. This is a liter version of Google camera, which brings the same quality to any Android device. Check out our guide on downloading and installing the
Google Camera Go apk on any Android device
.
When we talk about cameras, we talk about a revolution! Because there are smartphones, each of them unique in their own ways. But a smartphone fanatic surely has his perspective of view on things. Most probably, the majority of people wish for in a smartphone is a pretty looking, decently performing camera. In contrast, Google Camera brought about the biggest deal in the game. Of course, you won't find quality things everywhere. Hence is why Google Camera is considered the exclusive one. Perhaps the camera king among the inventions existing to date.
However, Google Camera isn't available on every smartphone. But then that's why the digital world has come up with the GCam mod – we're never let down. Take a look at the comparison, and you'll be fascinated by the details, sharpness, and color the Google Camera renders up. It's simply of the supreme quality! Although Google Camera isn't supporting all the smartphones right now, most of them can still run it up. And for the reason that it can, we'll look at how to download and install Google Camera 7.0 (GCam APK) on any Android.
Features of Google Camera:
HDR+
Different cameras process pictures differently. That means they all have unique ways of processing noise reduction algorithms, dynamic range processing, color reproduction, etc. The processing varies from device to device, but when Google launched its GCam, they enhanced things a little bit by bringing in HDR+. Unlike the occasional HDR option, Google's HDR+ takes images into a massive dataset to process them. When phones struggle with their limited dataset to process the algorithms, Google does it with ease, bringing in lesser motion-blur and even more reduced noise.
Also Read: Download Google Camera 8.0, 8.1, 8.2 APK from Pixel 5 | GCam APK Mod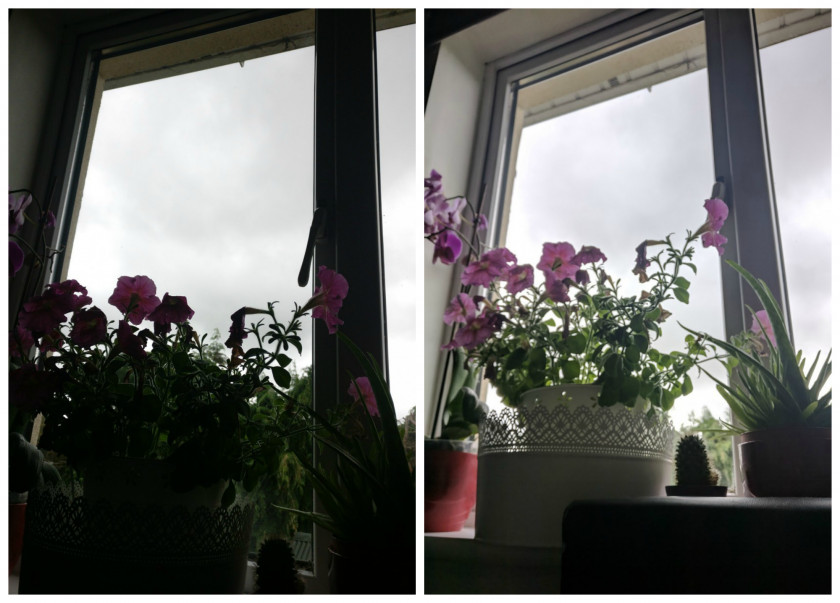 NightSight
Clicking a picture with the NightSight turned on in a low light environment wouldn't disappoint you. Even the light can get as dark as possible; the google will process multiple images at once, learn the surroundings, and finally weave to you a perfectly adjusted image. Built on top of their HDR+ function, the NightSight will keep noise to a minimum and shadows and highlights to what is adequate.
Portrait Mode
Google Camera, unlike any other manufacturers, pull off Portrait mode by making use of the software. The process is simple: GCam takes the picture with HDR+ and is then rendered by the software, finally coming up with the perfect portrait. GCam's portrait mode uses the Dual Pixel technology to cut out edges precisely. This means that every pixel the phone captures is paired in two, providing the software two viewpoints to measure the distance between the subject and the background, producing a perfect bokeh effect.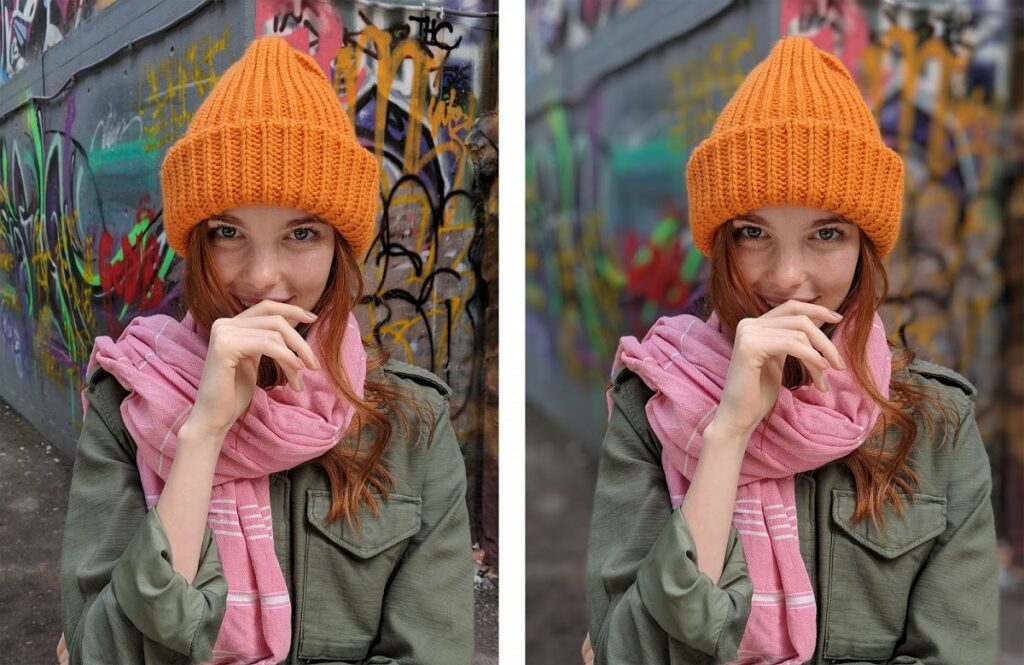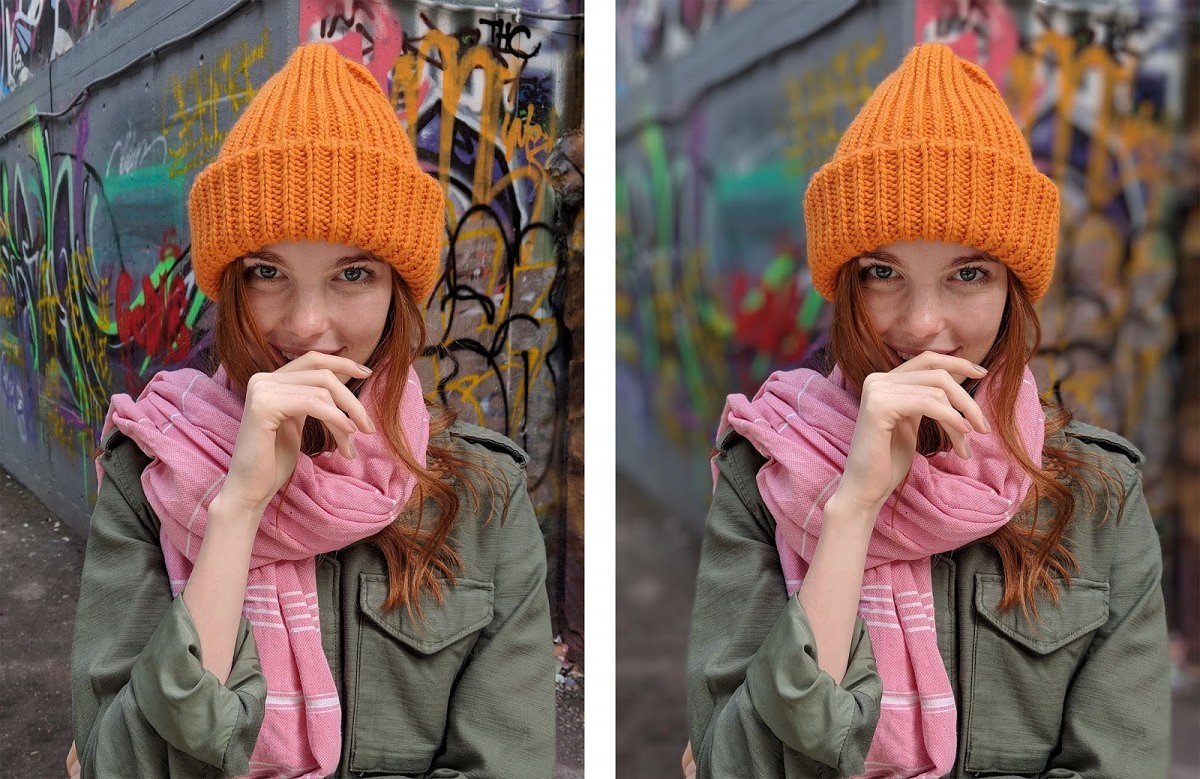 Astrophotography Mode
The Astrophotography is somewhat similar to the NightSight. But unlike capturing a picture with a particular object in low light, Astrophotography is capable of capturing a perfect image even if the condition is pitch black. They are designed for the sky. So when you click a picture with the Astrophotography mode, they render the image to search for any tiny lighting particles, mostly the stars. And this will create a crisp, noise-reduced image even if the sky is the darkest as it can be.
Few Things to Note
So first of all, your device must be Camera 2 API supported to run the 7.0 version of Google Camera. To check the compatibility, download the Camera 2 API Probe app and open it. It will show "LIMITED," "FULL," or "LEVEL_3", which means you are okay to proceed.
On the other hand, if it shows "LEGACY," you'll have to give your device root access and then enable Camera 2 API. We'll let that be another talk for another day.
The entire GCam features might not work on all devices. To counter this, we'll use the XML configuration file.
Current Astrophotography Supported device
Based on your device's hardware and developer support, there are different versions of the GCam APK. Choose the respective link to your device from currently accessible APKs:
How to Download and Install Google Camera
Download the APK respective to your device from the above links
Please install the application and allow permission to whatever it requires
Open Google Camera and start clicking premium photos.
Things to note
If you're using OnePlus 7, 7 Pro, 7T, 7T Pro, OnePlus 5, 5T, chances are you'll probably have to download and configure the XML Config file. To do so, first, download the XML Config file respective to your device from the below links:
– OnePlus 7, 7 Pro, 7T, 7T Pro
– OnePlus 5, 5T
After downloading, locate the file in the files manager.
Now, move the file to the Gcam → Configs7 folder.
If the latter folders are not available, create a "GCam" folder, and then create a "Configs7" folder inside it. Now move the XML Config file here.
Open the Google Camera app and double-tap beside the shutter button. A dropdown menu will now appear.
From the dropdown menu, choose the XML Config file you moved to the Configs7 folder.
Tap restore, and it'll go back to its optimal working condition.
How to Enable Astrophotography Mode
In some instances, the Astrophotography mode might not work. To counter this, follow the steps below:
Open the GCam app and swipe down on the viewfinder
Tap on the settings icon, and click "about"

Go to "Advanced settings" and search for "Cuttle."
After you find it, switch these options on

Now go back and switch to NightSight mode. You will now receive a prompt to activate the Astrophotography mode.
List Of Google Camera Compatible Devices
Download Google Camera for Xiaomi device
Download Google Camera for Galaxy device
Download Google Camera for OnePlus device
Download Google Camera for LG device
Download Google Camera for Huawei device
Download Google Camera for Motorola device
Download Google Camera for Razer device
Download Google Camera for Asus device
Download Google Camera for Essential device
Essential Phone Ph-1: Download Here
Download Google Camera for Oppo devices
Download Google Camera for Nokia devices
Download Google Camera for ZTE
Download Google Camera for Realme
Download Google Camera for Blackview
Download Google Camera for Tecno
Download Google Camera for Oukitel
Download Google Camera for Nubia
Download Google Camera for Meizu
Download Google Camera for Ulefone
Download Google Camera for Vivo
Download Google Camera for Lenovo
Download Google Camera for Poco
Download Google Camera for Umidigi
Download Google Camera for Sony
Download Google Camera for BLU
Download Google Camera for Other Devices
Acknowledge This Before Taking Photographs
The camera lens must be clean and clear.
Make sure that detailed focusing is done in low-light.
Do not point the smartphone at a bright light to dodge reflection.
The object or body has to be stationary for a few seconds before and after taking a photograph.
It's not necessary that you have to eat carrots every day to see in the dark. Please switch off the lights, make it dark around, and now get ready to score some magnificent low-light photographs.
In conclusion, it's a pretty easy job setting up the GCam on your device. The native camera on our devices, no matter how expensive they are, still cannot give us the exact result as the GCam. This is because the Google Camera pulls off a fine heist regarding its noise reduction, even in low light. Hence, the GCam can produce neat, detailed, and crisp images despite the lighting condition.